Speak Up! is a youth-led small grants fund project. Through this project, the CCR provides funding and support to groups of newcomer youth across Canada to develop creative public education and advocacy resources. We hope that you will use these resources in your communities to promote the well-being of newcomer youth, or be inspired to start similar projects in your cities!
The CCR Youth Network is developing an Alternative Welcome to Turtle Island Guide whereby newcomer youth can share their experiences and provide useful insights for youth who are just arriving in Canada. Seeing that many orientation materials currently available to newcomers do not adequately cover the indigenous and colonial history of Canada, this guide also seeks to provide this important context. Find out how you can contribute to the guide!
Current Campaign Priorities:
The Youth Network has identified the following issues as priorities as part of current campaigns:
Access to education and barriers within education for newcomer youth
Family reunification
Somali issues in Canada
Violence and stereotypes affecting youth
Past Campaigns and Projects:

A public education campaign to stop harmful stereotypes, ignorance, and racism affecting newcomer youth across Canada.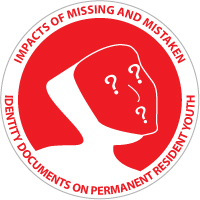 Losing your permanent resident card or having the wrong information on it can keep you from accessing the services that you need. Are you facing this problem or helping people deal with it? Answer our survey! Looking for a way to get involved? Volunteer to listen to people's stories!

Canada has signed the UN Convention on the Rights of the Child, but the rights of children who are not Canadian citizens are not always respected in Canada. Detention, human trafficking, statelessness, family separation, and deportation are some of the areas where Canada seriously fails to respect and take care of non-citizen children and youth. The UN will soon examine if Canada is respecting the UN Convention on the Rights of the Child. This is a great opportunity for a national campaign!
CCR Campaigns: