This Working Group provides a forum to exchange information, network and develop policy positions on all issues related to the settlement and integration of refugees, immigrants and other migrants in Canada, including:
provision of settlement services;
broader social justice context related to newcomers in Canada, for example: systemic racism, racialization of poverty, employment and income security, housing and homelessness, health, mental health, family reunification, and equitable access to services and basic entitlements.
I&S Co-Chairs
Image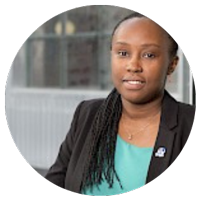 Claudine Uwingabiye
Claudine has more than 8 years of experience in assisting and welcoming immigrants with a temporary or permanent status.
Claudine holds a Master's degree in Management and Cooperatives Development and has been, since 2017, Senior Manager of the Assistance and Francization program at Accueil Liaison pour Arrivants (ALPA) where she helps newcomer immigrants better settle in their new communities.
Image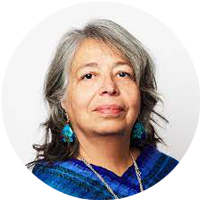 Loly Rico
Loly is Executive Director of FCJ Refugee Centre.
I&S Key Issues
Regularization of all status
Housing
Mental Health
International Students