The Inland Protection Working Group provides a forum to exchange information, network and develop policy positions in the area of the protection of refugee claimants in Canada at all stages of the refugee process, including:
access to asylum in Canada
in-Canada refugee determination
post-claim recourses
family reunification
detention
removals
the regularization of persons with precarious status in Canada.
Read more about the activities of each Working Group.
For the current year (2022), the Working Group priorities are:
Regularization
Access to asylum
Family reunification
And refugee claimant processing as an internal priority.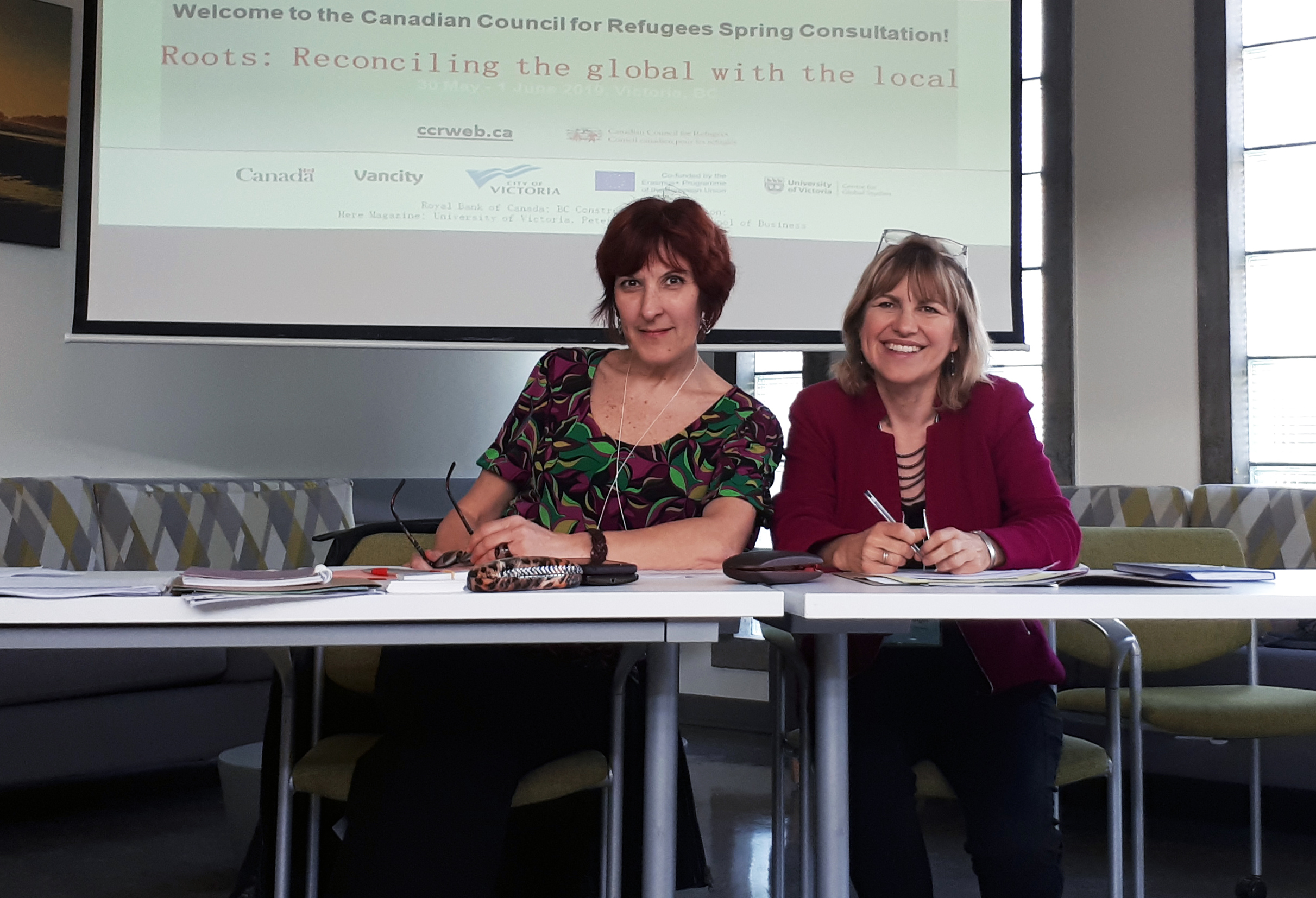 Working Group Co-chairs: Mariana (L) and Anne (R).
Resolutions
Consult the resolutions related to Inland Protection in the Resolutions Database.