About Speak Up! 
Speak Up! was a youth-led small grants fund, through which the CCR provided funding and support to groups of newcomer youth across Canada to develop creative public education and advocacy resources.
Some of the projects served to:
Address the systemic barriers faced by newcomer youth 
Speak Up! is based on the belief that given the opportunity to put their imagination, creativity and potential to work, refugee and immigrant youth can become active agents in breaking down these personal and systemic barriers.
"The negativity associated with refugee youths makes their interrogation process difficult and since many members of the Action Team have dealt with these circumstances, we feel a strong need to create changes." Action Team member, Vancouver
Newcomer youth-led granting:
The Speak Up! program was designed by the CCR Youth Network (call for applications, selections process, program, etc.).
Newcomer youth from across Canada led the selections process.
Newcomer youth-led projects:
Skills-building initiatives: Through Speak Up!, youth not only learn important  project management skills (designing a project, making a grant application, planning the budget, managing funds, etc.), but also important skills in group facilitation and team work.  We also favour initiatives that incorporate training and workshops for the youth.
Addressing issues of national significance:
We support the creation of resources that can be shared from coast to coast! 
Benefits for participants:
"During the workshops, students learned to take some risks and to speak up about how their experiences here have impacted them." Parkdale Collegiate Institute Participant, Toronto 
"Newcomer youth that were not aware that people cared about these issues realized that there are people who are doing things. Participants realized there is hope in fighting for those things. It encouraged our group in pursuing more action and created more solidarity among our group and network." Global Effects Participant, Edmonton
Have a look at some of our past Speak Up! projects to get a better idea of our accomplishments or find inspiration in creating your own. 
---
2015 Speak Up Projects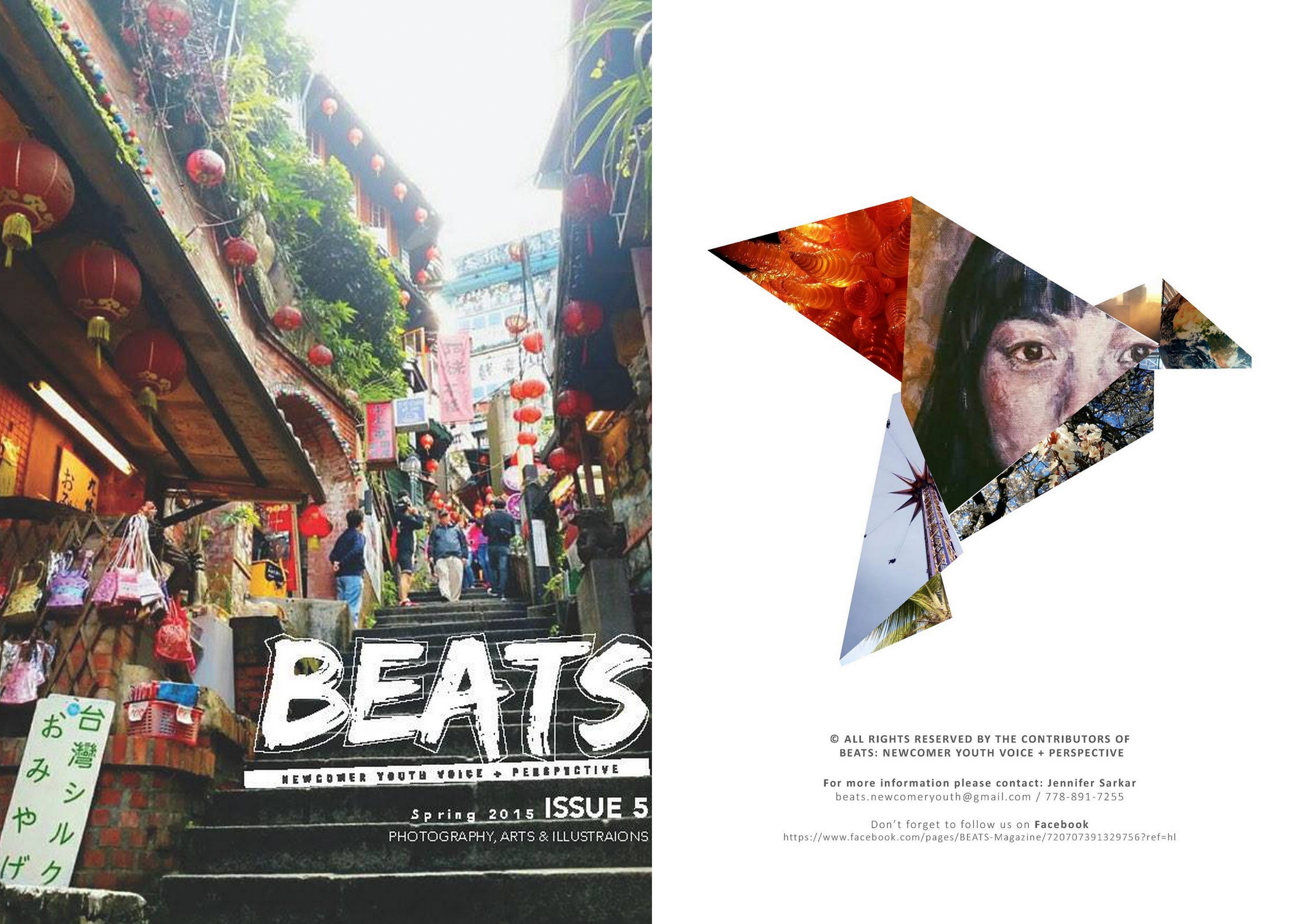 A group of three immigrant and refugee youth in Vancouver worked with PeerNet BC to create a special edition of BEATS magazine. This edition includes a collection of art work by newcomer youth in the community over two months. This issue hopes to inspire more newcomer youth to speak up through different forms of creative expression.
A group of newcomer youth and allies from the Kingston Community Health Centres - Multicultural Youth Group (ISKA) created a website to share immigrant youth stories in their community. This website aims to raise the profile of the immigrant community in Kingston and to educate the public on the issues newcomer youth face when immigrating to, settling in, and integrating into a new country. 
The Support Network for Indigenous Women and Women of Colour (SNIWWOC) led workshops and art based activities with newcomer youth in Victoria to examine gender identity and expression, as well as sexual and reproductive health and rights using a reproductive justice framework. The youth also explored reproductive justice through photography, arts and crafts.
This is a youth photography project led by SICK MUSE Art Projects, through which youth ages 15-19  from Latin American communities in Toronto are engaged through photography. The workshop encourages youth to use photography as  a way of self-expression and allows the opportunity to explore societal power imbalances in relations to identity. 
The Youth BRIC (Building Resilience from Immigrant Challenges) Project is an immigrant- and youth-focused digital storytelling project powered by DreBu. Through this project, 14 immigrant youth created a video series showcasing their lived experiences highlighting the range of challenges they have faced, and how they have overcome them and built resilience. 
The London Cross Cultural Learners Centre (CCLC) led a digital storytelling workshop with newcomer youth to explore and express experiences and stories of migration, identity and home. Each youth created an individual digital story sharing their experience as a refugee or newcomer to Canada. Through collective editing, the youth created a video collaboration that aims to be used as a resource for other newcomer youth to view upon their arrival to Canada.
Two newcomer youth produced a video with the support of the Mount Pleasant Neighbourhood House in Vancouver. Through spoken word and dance, the youth express issues of identity, stereotypes and isolation, among the struggles that they have experienced. This video hopes to offer an outreach tool to connect with other newcomer youth, as well as an advocacy tool for newcomer youth, in particular those without status and those with restricted status.
This project was led by the Young Men's Advisory of the Reclaim Honour project  from the Muslim Resource Centre for Social Support and Integration in London. This project focused on engaging a group of Muslim male and female youth to co-create a life-sized graphic novel, which will serve to raise awareness on gender-based and family violence.
2014 Speak Up Projects
YOCISO (Youth Ottawa Community Immigrant Services Organization) created a video in which newcomer youth narrate their individual stories while an artist creativly illustrates the stories on a whiteboard. This video can be used to raise awareness about the issues and barriers newcomer youth face in schools and in the wider community.

A group of youth and allies from MCRS (Mennonite Coalition for Refugee Support) and Waterloo Collegiate Institute created a play called "Deportation Nation" - spurred by the deportation of a fellow student and her family when their refugee claim was refused. They took the show on the road and presented it at multiple schools and community events to raise awareness of refugee student experiences. They have created a "How-to" guide for youth and organizations who want start a similar project on equity and inclusion. 
The Newcomer Girls' Action Committee in Toronto created a workshop series around social justice, stereotypes, and gender based violence. The girls planned and held workshops every weekend in partnership with an existing women's drop-in program. They also used this space to expand on a previous social media campaign called #UseUrVoice and created a zine entitled "Fight like a Girl: Use Your Voice."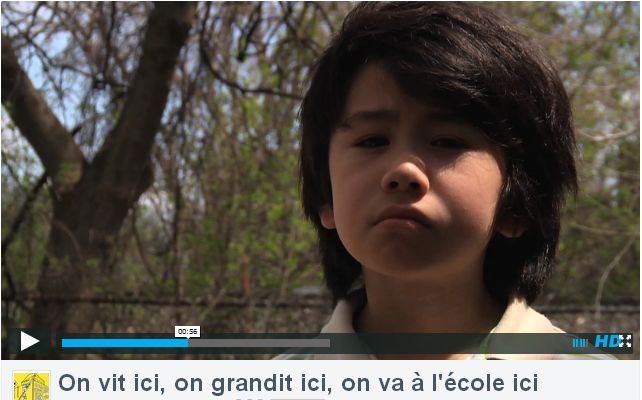 A group of youth from Montreal created a short video on barriers to education for children and youth without status. The video shares real life stories and testimonials from undocumented children/ those without immigration status in Quebec. This collective project aims to denounce the violation of the right to free access to school for these children.
A group  of young women from the Muslim Resource Centre for Social Support and Integration in London held spoken word workshops for young Muslim women to speak about identity and gender based violence. The workshops were faciliated by female Muslim spoken word artists who guided participants in using their voice to speak out about these issues for themselves. The group created a powerful collective spoken word piece which they turned into a video: "A Tapestry of Voices: As a Muslim Woman." 

Action Team, a group led by immigrant and refugee youth in Vancouver, created a brochure and poster to raise awareness about the impact changes to Canada's citizenship act will have on immigrants and the misperceptions of newcomers these policies are based on. Although the changes have now been passed by the government, these are still excellent tools to use for advocacy and awareness raising.