Current issue and campaign pages:
Refugee Reform - Bill C-31 changes to the refugee determination system
Cuts to the Interim Federal Health Program
Migrant Workers - Canada's Disposible Workforce
Are you proud to protect refugees? Take action this Refugee Rights Day (4 April)
Upcoming CCR meetings in 2013:

Winter Working Group meetings, Friday, February 22 and Saturday, February 23 2013, Toronto
Spring Consultation, Thursday, May 30 - Saturday, June 1 2013, Vancouver
Fall Consultation, Thursday, November 28 - Saturday, November 30, Kitchener-Waterloo
New CCR reports:
CONTENTS:
---
The Canadian Council for Refugees welcomes the recent decision by the BC Supreme Court striking down a section of the immigration legislation, on the grounds that it criminalizes humanitarian acts to protect refugees.
The section has been a grave concern to refugee workers in Canada, particularly since charges were laid five years ago against Janet Hinshaw-Thomas, a representative of a refugee support organization in the US. Although the charges against her were eventually dropped, people across Canada who work with refugees felt intimidated, because they knew that the law was so broad that it criminalized many activities to assist refugees.
In his recent decision, Justice Arne Silverman found that section 117 of the Immigration and Refugee Protection Act, which criminalizes human smuggling, violates the Canadian Charter of Rights and Freedoms because it is so broadly worded that it includes humanitarian actions to help refugees. The decision is being appealed.
Most refugees must depend upon other people "aiding and abetting" them in escaping persecution and getting to a country where they can find safety. Those people may be family members, friends, compassionate strangers or humanitarian workers. The actions they take to help protect refugees must not be defined as criminal – on the contrary they are honourable actions to defend human rights, actions of which they can be proud.
The Canadian Council for Refugees invites Canadians to join in a campaign to declare that we are proud to protect refugees, to show our support for ensuring refugees find safety and their basic rights are respected.
For more information about the charges laid against Janet Hinshaw-Thomas, and the response by the CCR and others in the "Proud to Aid and Abet Refugees" campaign, see http://ccrweb.ca/aidandabet/index.htm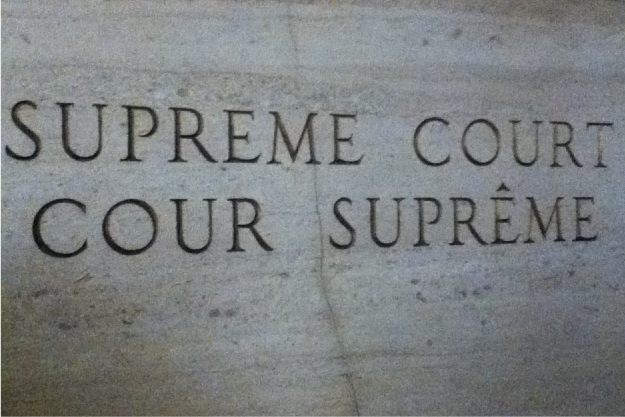 How closely involved must you be in a war crime in order to be excluded from refugee protection? How much proof must there be of your guilt?
In mid-January, the Supreme Court of Canada considered these questions when it heard the case of Ezokola, a case concerning the interpretation of the exclusion clause 1F(a) of the Refugee Convention.
In recent years Canadian courts have been saying even an indirect association to a war crime, based on flimsy evidence, is enough to exclude a person from refugee protection. As a result, refugee claimants have been refused protection simply on the basis that they were a member of a military force or government that committed abuses (even though their role might have been as a typist or chauffeur). There might be no proof of the person's participation in the group or the crime - the decision-maker just didn't believe the claimant's testimony. Canada has been excluding many refugee claimants from protection who would not be excluded in other countries.
As an intervener in the case, the CCR asked the Supreme Court to put Canada back on track with international legal standards and to establish a clear new test for excluding a person on the basis of 1F(a). The CCR argued that those excluded must be shown, on reliable evidence, to be individually responsible for a specific crime, recognized in international law. The CCR was represented by Catherine Dauvergne, Pia Zambelli and Angus Grant.
The decision won't come for several months.
The webcast of the hearing is available from the Supreme Court website.
Increasing delays in processing citizenship applications were highlighted in a recent Toronto Star article. Many issues raised, including new language requirements, echo concerns raised by the CCR. Refugees in Canada applying for citizenship may face the burden of having to pay for proof of their language skills in either English or French. Prior to November 2012, language testing for citizenship applicants was a federal government responsibility. 
Read details outlining the CCR's concerns regarding language requirements for citizenship tests at: http://ccrweb.ca/en/bulletin/12/10/01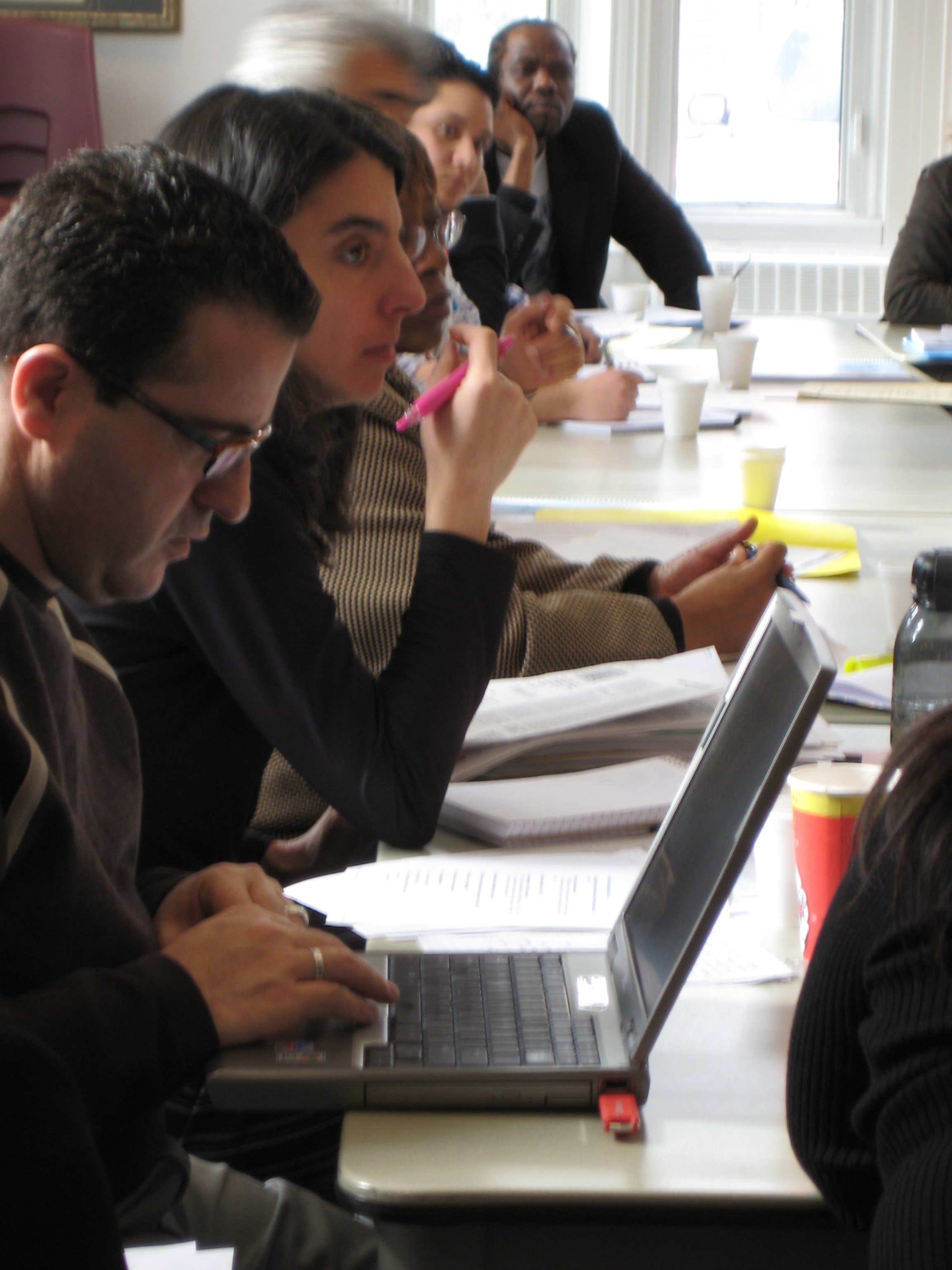 Do you want to be part of efforts to promote rights for refugees? 
Want to participate in in-depth discussions on pressing issues affecting refugees and immigrants in Canada? 
Looking for an opportunity to share information and strategies with others from across Canada?
Come to the CCR Winter Working Group meetings in Toronto!
The CCR Winter Working Group meetings will be held in Toronto on 22 and 23 February. CCR members and others interested are encouraged to attend the Working Group meetings. The meetings are closed to media and government.
The meeting schedule is:

- FRIDAY 22 FEBRUARY: 9:30am - 5pm
Overseas Protection and Sponsorship Working Group meeting and
Immigration and Settlement Working Group meeting

- SATURDAY 23 FEBRUARY: 9:30am - 5pm
Inland Protection Working Group meeting
For details and updates, see: ccrweb.ca/meetings
New season of CCR webinars starting in February 2013
By popular demand, the Canadian Council for Refugees offers webinars to CCR members and allies. Webinars are interactive presentations that you join online and by phone. They include encore presentations from CCR Consultation workshops, as well as other topics of interest to refugee and newcomer advocates. In early 2013, we will feature sessions on: 
Update on the new refugee determination system and introduction to the Refugee Appeal Division
New directions in the resettlement of refugees
Temporary resident permits and trafficking in persons: a legal training session
... and many more!
Register for the first CCR webinar of 2013 'Les intersections de l'exploitation au travail : la traite et les travailleurs migrants'  next Tuesday 12 February (in French only).
For more information and to register for upcoming webinars, see: ccrweb.ca/en/webinars
Refugee Rights Day, Thursday, 4 April: Proud to protect refugees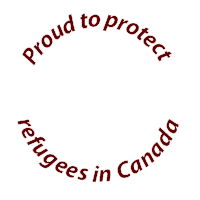 How will you mark Refugee Rights Day this April 4th? Have you decided on a theme for your events and activities?
Watch for CCR updates leading up to Refugee Rights Day this April 4th and check ccrweb.ca/en/refugee-rights-day for details.
Want more information on this year's theme? Visit the Proud to Protect Refugees action page: ccrweb.ca/en/proud-to-protect-refugees
CCR Spring Consultation, Vancouver, 30 May – 1 June
The Canadian Council for Refugees (CCR) will hold its national Spring Consultation in Vancouver from 30 May to 1 June. Discussions will address issues relating to newcomer settlement and integration, refugee resettlement and refugee protection.
Information and online registration will soon be available at: ccrweb.ca/meetings
Could you or your organization contribute to the Consultation? Contact: consultation@ccrweb.ca
Are you in the Vancouver area and want to get involved? Contact Sherman Chan at: schan@mosaicbc.com