Canadian Council for Refugees E-Chronicle Vol. 6 #6, 6 October 2011
***
CONTENTS:
Current issue and campaign pages:
- Proposal for Conditional Permanent Residence: A step backwards
- What do you want for refugees?
-----
a) Speak out against Bill C-4, the anti-smuggling, anti-refugee bill

Shortly after House of Commons reconvened on 19 September, debate resumed on Bill C-4, the anti-smuggling, anti-refugee bill.  The government has declared its intention to press forward quickly with the bill.  They would like to see it passed before the end of the year. 
Members of the public need to see the real and dramatic impacts that the bill will have on refugees and their families.  They must understand that the kind of treatment that Bill C-4 proposes is not only inhumane, but it is costly and will not stand up to a constitutional challenge in the courts. The CCR has produced some new materials: a one-pager and 10 reasons why C-4 must be defeated. We encourage you to use these in informing people about this very troubling bill and encouraging them to speak out against it.
Bill C-4 is expected to pass second reading soon and will then be referred to the Public Safety Standing Committee. 
Members of Parliament will be on break next week (10 – 14 October).  NOW is the time to meet with your Member of Parliament to express your concerns over the bill and what it means for refugee claimants, refugees and Canadian citizens.  Call your MP's office today to make an appointment for a meeting.
For more information about Bill C-4 and its impacts, see: http://ccrweb.ca/en/c4
b) CCR statement on the publication of the 'most wanted' list
In July 2011, the Canadian government published a list of 30 individuals described as "suspected war criminals", asking the public for help in tracking them down so that they can be deported.
The government is of course responsible for enforcing the laws and must constantly seek the most effective and fair ways to do so. The "most-wanted list" is a novel approach. While it appears to have some early success, we believe that it also has a number of serious disadvantages that Canadians will want to consider carefully.
The CCR and other organizations are concerned that underlying the lists are many complex and challenging issues that cannot necessarily be addressed by simple solutions.  Here are the main concerns:
Canada has legal and moral obligations to assist in bringing to justice perpetrators of war crimes and crimes against humanity.
Canada is bound by important international obligations not to deport individuals to situations where they face a serious risk of being tortured or other serious human rights violations.
The label "suspected war criminals" is wrong and unfair.
The principle of the presumption of innocence is undermined by the publication of this list.
The publication of the names of "suspected war criminals" may violate the individuals' right to privacy.
The publication of the "war criminal" list, as well as of a second list of "serious criminals", contributes to a negative perception of non-citizens as dangerous criminals.
Here is the full text of the statement, as well as a list of organizations that have also signed on to the statement.
c) C-10, the omnibus crime bill, and trafficking
Bill C-10, the omnibus crime bill, contains a section amending the Immigration and Refugee Protection Act to give immigration officials the power to deny a work permit to applicants overseas, on the basis that they might be exploited in Canada.

The CCR opposes these amendments. The approach is condescending and moralistic. The amendments empower visa officers to decide which women should be kept out of Canada for their own good. They fail to protect the rights of trafficked persons already here in Canada.
Read the comments here: http://ccrweb.ca/en/comments-bill-c10-trafficking
d) Support our Youth! Urge Canada to respect non-citizen children and youth rights!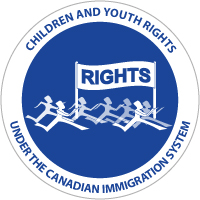 In June 2012, the United Nations will examine Canada on its respect for children's rights under the Convention on the Rights of the Child. Canada still has work to do on refugee and immigrant children's rights if it wants to pass the exam. This fall, young people are taking action from coast to coast to urge Canada to respect non-citizen children and youth rights. Here are some ways that YOU can take action to support our youth:
Petition: Get people in your community to sign the Petition regarding Canada's treatment of non-citizen children.
Participate in the national flash mob: Groups of newcomer youth advocates from across Canada are currently planning local flash mobs as part of a national event for children's rights around November 20th, the Universal Day of the Child. Our goals are to raise awareness about the fact that Canada is not respecting the rights of ALL children and to collect petition signatures. Join a local flash mob team or start a team in your city! To get involved, email the CCR Youth Coordinator at cbeaudry@ccrweb.ca
Meet with your Member of Parliament to give her/him the petition signatures collected before and during the flash mob and urge them to take action for non-citizen children and youth rights!
Resources and ideas are available online at: http://ccrweb.ca/en/youthrights/act-now
e) Long delays at Nairobi: Sign the statement, contact your MPs, raise awareness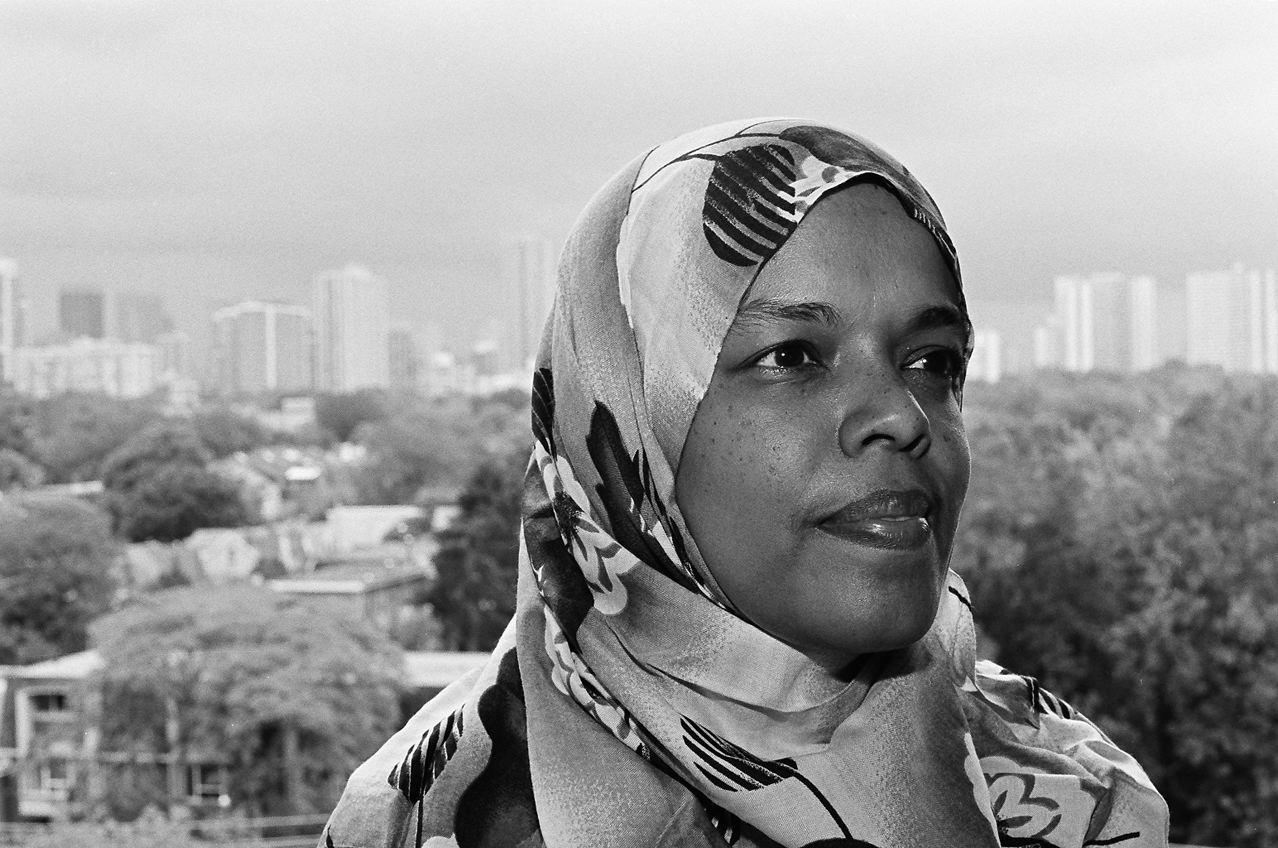 The CCR has long been concerned about the unfair treatment of refugees in Africa.  In recent years, this concern has been amplified by the increasingly long delays in processing for refugees and their families through the Nairobi visa office.  Thanks to pressure from CCR members and allies, the Canadian government has recently acknowledged that the Nairobi visa office needs more staff to handle the many, many cases it is responsible for. We do not know whether the extra staff will be enough to significantly reduce the serious delays in Nairobi.
Speak out against the long delays at the Nairobi visa office.  Give this new one-page overview of the issue to your Member of Parliament when you speak with him or her. You can also share it when you speak with members of the general public. 
Take action! As an organization, sign the CCR's Statement on responding to African refugees (or write your own statement).  You can also collect petition signatures and present them to your Member of Parliament for tabling in the House of Commons.
For downloadable documents and more information on these and other actions to take in favour of fair treatment for refugees from Africa, and their families, see: http://ccrweb.ca/en/nairobi-action
f) Register NOW for the upcoming CCR Consultation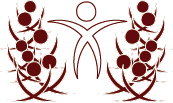 From 24 to 26 November 2011, refugee and immigrant rights advocates from across Canada will be gathering in Montreal for the Canadian Council for Refugees (CCR) Fall 2011 Consultation, on the theme Protecting Refugee Rights: The Importance of Independence.
Why focus on independence? A fair process is essential to upholding refugee rights in Canada.  It requires decision-makers who are independent – meaning that they make their decisions based solely on the facts and the law, free of political pressure or intimidation.  Judicial independence is a key safeguard of a free and democratic society, founded on the rule of law.
And beyond: While grounded in a focus on the independence of Canada's immigration and refugee protection system, consultation discussions will further address issues that challenge refugees, immigrants, advocates and community workers.  In addition to larger plenary sessions, workshops and working sessions will produce strategies for further collaboration and specific actions. 
Workshop topics include:
Mental Health of Newcomers
Political Change and Refugees: Focus on the Arab Spring
Impacts of Detention
Mining and Forced Displacement
Migrant workers – the view from Quebec
Family Reunification and the Impacts of Prolonged Separation
...and many more
Who should attend this CCR Consultation? The consultation is an excellent opportunity for all interested to exchange ideas on barriers refugees and newcomers face before, at and after their arrival in Canada.  Consultation participants include: refugees, immigrants, representatives of community organizations, youth advocates, government, UNHCR, academics and international guests.
Information about the consultation and online registration forms are now available at: http://www.ccrweb.ca/meetings. Register before 4 November to take advantage of the reduced fees!
g) Faces of the CCR: Jenny Jeanes, Action réfugiés Montréal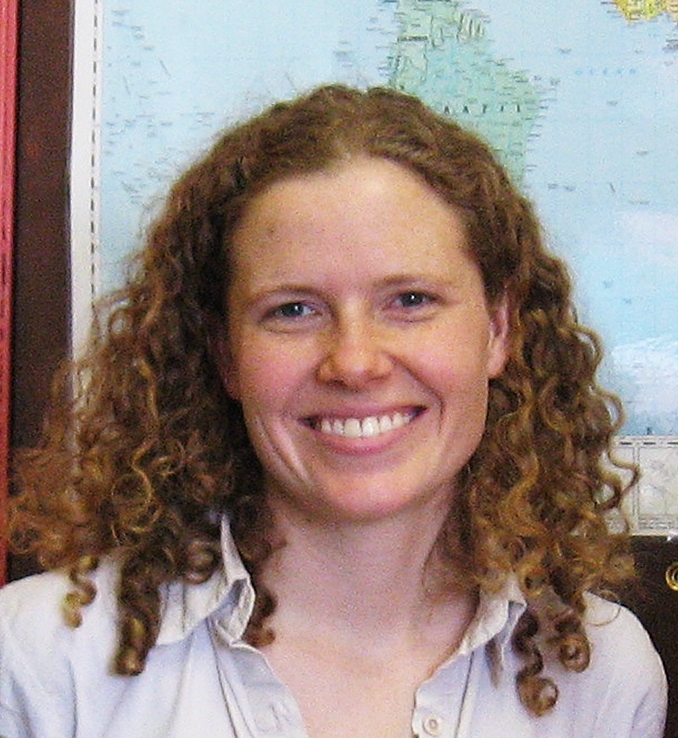 Immigration detention is in the news, especially due to the provisions in Bill C-4 the proposed Preventing Human Smugglers from Abusing Canada's Immigration System Act, so we chatted with Jenny Jeanes of Action réfugiés Montréal about her experiences with refugee claimants in detention.
Action réfugiés Montréal (ARM) works with refugee claimants in detention. What do you do there? 
Through our detention program, ARM staff as well as law student interns visit the CBSA Holding Centre weekly to meet with individual detainees and provide support.  We also have a team of volunteers who accompany detainees to hearings before the Immigration and Refugee Board, where the reasons for detention are reviewed.
Who do you meet in detention? What are priority areas for action concerning immigration detention?  How can the government better approach the use of detention with refugee claimants and refugees?
We meet refugee claimants of diverse origins, almost all of whom have been detained for identity reasons. They are required to provide documentation confirming their identity, which in some cases can be complicated. Good legal advice is crucial and so we try to help people find legal representation. ARM tries to identify the most vulnerable among detainees. Families can be detained, sometimes with young children. Some pregnant women are also detained. We also see a lot of language barriers, and some people with mental health issues.
Parents have often expressed to us their concern about their children seeing security guards in uniform, detainees in handcuffs, and the barbed wire fence surrounding the detention facility.  Many adult detainees express stress, sadness and fear while detained in the centre.
Detention is not appropriate for children.  Suitable alternatives do exist.
The Canadian government is pushing Bill C-4 through the House of Commons. What are your main concerns with this proposed law? How will it affect people in detention?
This proposed law would impose mandatory detention for up to a year of some groups of refugee claimants, including families, pregnant women and other vulnerable people.  There would be no review of the decision to detain.  We already have serious concerns about minors being held in a prison-like environment, even when detention lasts for days, let alone 12 months. 
I think that a lot of people don't understand what detention really means for refugees, especially for children.  I encourage people to get informed, and to think seriously about what it means to deprive someone of their liberty, and what it means to lock up a child.
What are some of the effects of detention on the refugee claimants and refugees that you have worked with?
Many people have spoken to us of feelings of shame and shock. They feel as though they are treated like criminals, especially due to the handcuffs. They express sadness that this happens in Canada.  Some detainees have needed to go to hospital, for which they are not just handcuffed but shackled at the ankles. I have met people who have avoided medical treatment just so that they could avoid being transported in chains. Some former detainees who have been granted protection in Canada talk of feeling nervous every time they are contacted by immigration, even when called in to get their permanent residence status, for fear that they could for some reason return to detention.
+++++
Staff and clients at Action réfugiés Montréal contributed to the CCR report Detention and the Best Interests of the Child in November 2009.
Want to do something to prevent the detention of children in Canada?  Get involved in the CCR Youth Network's campaign on children and youth rights or take action to stop Bill C-4.
h) Other resources from the CCR
- Proposal for Conditional Permanent Residence: A step backwards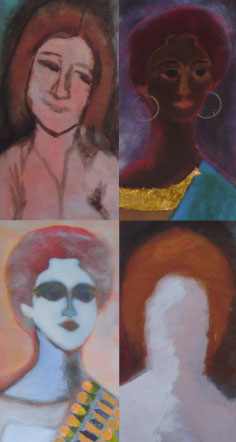 In March 2011, the federal government published in the Canada Gazette a proposal to introduce a conditional permanent residence period of two years or more for sponsored spouses and partners who have been in a relationship of two years or less with their sponsors. According to the proposal, if the sponsored spouse or partner does not remain in a bona fide relationship with their sponsor during the conditional period, their permanent residence could be revoked, and they would be deported.
Use this one-page overview when speaking out on the issue with everyone from Members of Parliament to members of the general public.
For more information on the government's proposal to adopt a policy of conditional permanent residence, see: http://ccrweb.ca/en/statement-proposed-conditional-permanent-residence-sponsored-spouses
- What do you want for refugees?
Do you want to join with Canadians in standing up for a fair and independent refugee system? 
Do you want to help communicate to the public the importance of honouring our obligations towards refugees, through policies that are affordable for all?
Join us in communicating what we want for refugees in Canada!  Here's what you can do:
STAY on message:
fair
independent
honourable
affordable
TELL human stories, SHOW real faces
HIGHLIGHT positive messages
RAISE the voices of allies
We can do this every day, at work or school and in conversations with friends, family, colleagues, neighbours and members of the general public.
Order or print out a copy of the 'What we want for refugees' bookmark.  Use it as a reminder of what to do and say so that we are effective in speaking about what we want for refugees, in all aspects of what we do.
Need some ideas to put these thoughts into action? You'll find some at: http://ccrweb.ca/en/4faces-4values-get-involved
-----
Looking for other ways to stay in touch with the CCR and refugee and immigration issues?  Subscribe to receive updates from the CCR on Twitter and Facebook:
To join the CCR on Facebook: http://www.facebook.com/ccrweb
To follow the CCR on Twitter: http://twitter.com/ccrweb
To view CCR videos on YouTube: http://www.youtube.com/ccrwebvideos