We recognize
...that all refugees and immigrants contribute to society and that the family is the natural and fundamental group unit of society, which governments have an obligation to protect, under international human rights law.
We affirm as central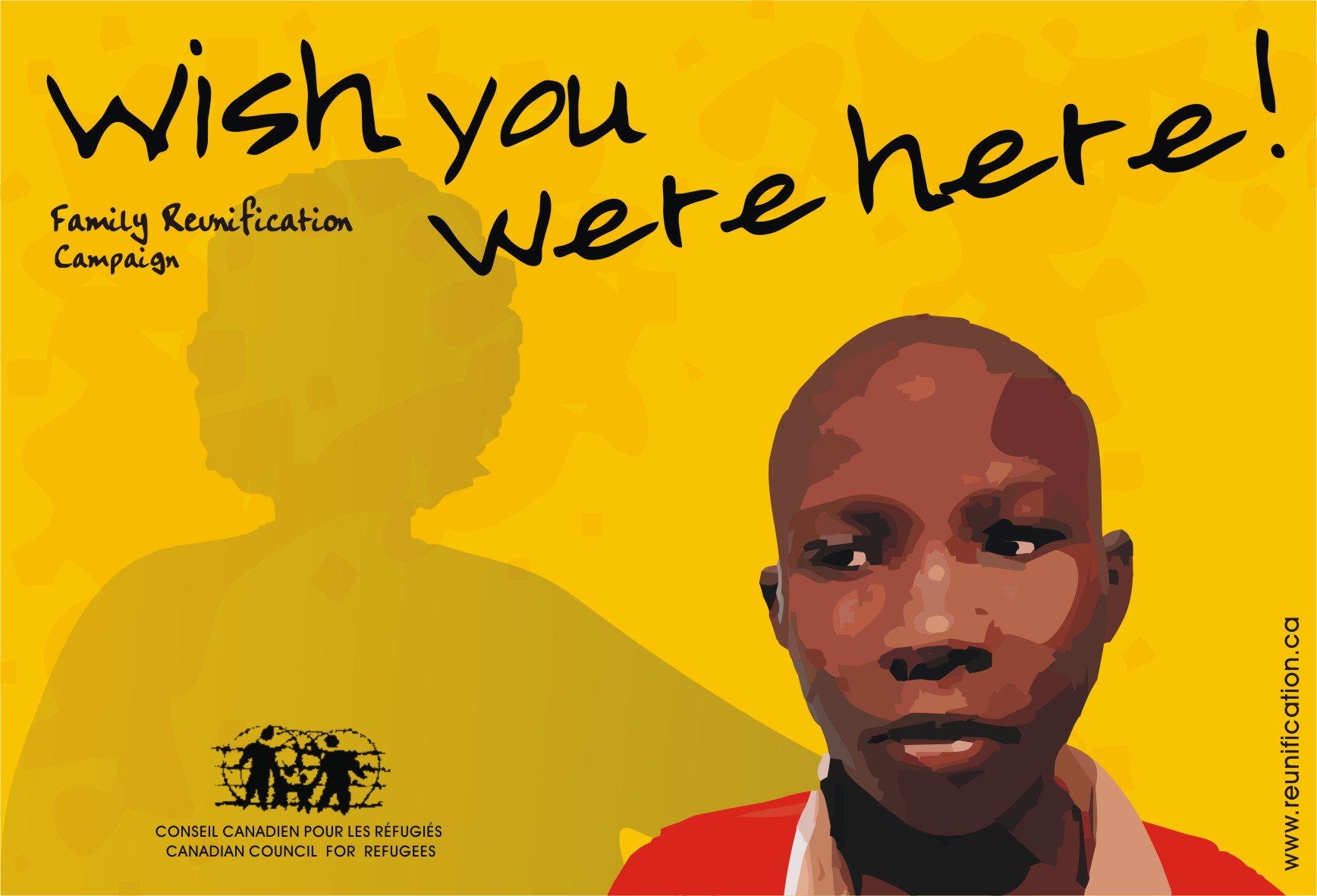 ...the need to respect the integrity of the family unit and ensure that families are not separated for any longer than is absolutely necessary. We further recognize that the notion of 'family' has different meanings in different cultural contexts, and encourage a definition of 'family' that is as broad and as inclusive as possible in order to fully respect the reality of many family clusters.
We have particular concerns
...for children separated from their parents and affirm that speedy family reunification should be of the highest priority for any society that cares for the best interests of the child.
We deplore
...any immigration or refugee system that is indifferent to the hardships caused by separation of families, and we call for the removal of any and all barriers to family reunification.  We underline the costs of family separation, most importantly for those kept separate, but also for society at large which is also the loser when families are kept apart by the immigration system.
We particularly grieve
...the ongoing stress and anxiety that is imposed on refugee families separated by persecution and violence, and we make a renewed call for these families to be reunited as quickly as possible. We denounce any government that acts in our name to arbitrarily and cruelly turn a blind eye to the risks to which these families are unnecessarily exposed once a family member has been accepted for protection in Canada.
We therefore call
...on our government to promote an immigration and refugee system that respects basic rights by favouring the speedy reunification of families in the interests of the healthy, humane, respectful and productive integration of newcomers. We also call for the processing of family members of refugees, especially separated children, to be done in Canada.
Manifesto endorsed by:
Access Alliance Community Health Centre
Accueil – Parrainage Outaouais
Action Réfugiés Montréal
Amnesty International Canada - English-speaking section
Amnistie internationale - section canadienne francophone
Angelico Arts Programme for Refugees and Friends
Anglican Diocese of Saskatoon Outreach Network
Anglican United Refugee Alliance
Archdiocese of Winnipeg
Association des aides familiales du Québec
Assyrian Welfare Committee
Atlantic Refugee and Immigrant Services Society
Becoming Neighbours Joint Apostolic Ministry
Canadian Arab Federation            
Canadian Centre for Victims of Torture (CCVT)
Carrefour d'immigration rurale Inc.              
Catholic Immigration Centre
Centre de femmes d'ici et d'ailleurs
Centre Justice et Foi - Section Vivre Ensemble
Centre Scalabrini pour réfugiés et immigrants
Christian Reformed World Relief Committee
Comité d'aide aux réfugiés 
Community Legal Education Ontario (CLEO)
Congregation of Our Lady of Charity of the Good Shepherd, Canadian Province
Coopérative de solidarité du dépanneur Sylvestre
COSTI Immigrant Services
Dépanneur Sylvestre (DEP)     
Diocese of London Office for Refugees
Diocese of Saint John
DOORS To New Life Refugee Centre
CRÉDIL – Comité regional d'education pour le développement international de Lanaudière
Edmonton Mennonite Centre for Newcomers
FCJ Refugee Centre
Global Friendship Immigration Centre
Halifax Refugee Clinic
Halton Community Legal Services
Immigrant and Refugee Support Centre
Immigrant Workers Centre - Centre des travailleurs et travailleuses immigrants
Inland Refugee Society
Inter-Church Refugee Project
Jesuit Refugee and Migrant Service

La Maisonnée
La pastorale sociale du diocèse de Gatineau
L'Association des aides familiales du Québec
L'Office de la Pastorale sociale du Diocèse de Montréal
Manitoba Interfaith Immigration Council, INC. (MIIC)    
Matthew House - Toronto
Mennonite Coalition For Refugee Support
Mennonite New Life Centre of Toronto
Montreal City Mission – Mission communautaire de Montréal
MOSAIC
MOSAIC Legal Advocacy Program
Mouvement Ontarien des femmes immigrantes francophones (MOFIF)
Multicultural Association of Fredericton
Ontario Council of Agencies Serving Immigrants (OCASI)
Parkdale Community Legal Services (PCLS)
Presbyterian World Service & Development
Primate's World Relief and Development Fund (PWRDF)
Promotion intégration société nouvelle (P.R.O.M.I.S.)
Quinte United Immigrant Services
Refuge Juan Moreno
Research Resource Division for Refugees (RRDR)
RIVO - Réseau d'intervention auprès des personnes ayant subi la violence organisée
Romero House
Salsbury Community Society
Salvation Army Immigrant & Refugee Services
Service d'aide aux Néo-Canadiens
Social Justice Committee of Holy Spirit Roman Catholic Parish
South Ottawa Community Legal Services
St. Joseph's Women's Health Centre
Synod Council of the Anglican Diocese of Niagara
Table de concertation au service des personnes réfugiées et immigrantes
United Church of Canada
Welland Heritage Council and Multicultural Centre
Windsor Refugee Office
YMCA du Grand Montréal
Yukon Anti-Poverty Coalition
Want to endorse the Manifesto?
Organizations that would like to endorse the Manifesto should send an email to cfrench@ccrweb.ca.