Address
Hotel Delta Ottawa City Centre
101 Lyon Street North
Ottawa ON K1R 5T9
Canada
Canadian Council for Refugees Fall Consultation
28 - 30 November 2019, Ottawa, ON
Sharing responsibility: Nationally, regionally, globally 

Join more than 300 others in Ottawa to explore current issues affecting refugee protection and newcomer settlement at our Fall Consultation. All are welcome to participate!
With views from all Canadian provinces and with experts in diverse fields, the Consultation offers opportunities for professional development, networking and strategy.

Registration are now closed.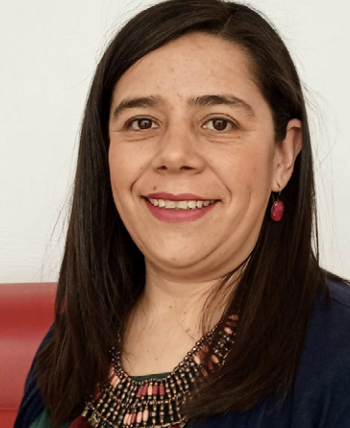 Opening plenary speaker
Alejandra Macías Delgadillo, Executive Director of Asylum Access Mexico, will discuss the current issues surrounding the asylum system in Mexico.
Not yet a CCR member? There's no better time to become one...
Coming to the CCR Consultation in Montreal? There is no better time to apply for membership as a Member (for groups and organizations) or as an Associate Member (for unaffiliated individuals).
If your group or organization is not yet a member of the CCR, you may be missing out on perks like Consultation registration discounts, free webinars and online resources for CCR members only.
Already an Associate Member or with a CCR member organization? Please share this opportunity with 'future Members' attending the Consultation!
 
Why participate?
"I loved the opportunity to share, but also to see the many people involved in the field! It's energizing and motivational! "
"My clients face these issues and it's important for me to hear from other workers about possible solutions."
"It takes extra effort to keep updated when you do it on your own so being a part of the CCR and the energy of people who care was absolutely wonderful, refreshing, and a good reminder of what matters."
 "A lot of the consultation was useful to me and my work. I feel that I will be able to bring a lot of what I learned back to my team."
"It was nice hearing questions, comments and concerns addressed by both people who work in the refugee sector and from refugees themselves."
"I appreciated the open environment and the speakers' abilities to navigate a conversation so that everyone felt heard."
Participants at a workshop of a CCR Consultation.

Join the CCR and local organizations for a full-day meeting for migrant workers and people working with or advocating for the rights of migrant workers. The key theme is "Protection and Justice for Trafficked Persons". 
Click here
 for more information and registration.