CONTENTS:
---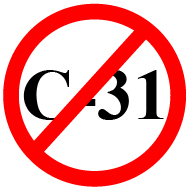 On 16 February 2012, the government issued Bill C-31 to reform Canada's refugee determination system.
The CCR is seriously concerned that the bill would create a two-tier system of refugee protection in Canada. It makes refugee protection in Canada dangerously vulnerable to political whims, rather than ensuring a fair and independent decision about who is a refugee. It also includes costly measures to detain refugee claimants and to revoke the status of refugees who are now permanent residents.
Bill C-31 must be withdrawn and replaced with legislation which is fair, affordable, and independent, and which complies with the Charter and Canada's international obligations.
Despite efforts by the opposition to make amendments to the bill, the government is determined to push it through Parliament quickly. It has presented a motion to limit debate on Bill C-31, which will likely see the bill voted on and sent to a parliamentary standing committee for study before the end of March.
The time to act is NOW. Members of Parliament (MPs) and members of the public need to know why this new legislation is bad for refugees and bad for Canadian communities.
The CCR has produced some resources to help you contact your MP with your concerns on Bill C-31, and to encourage others to do the same: http://ccrweb.ca/en/write-your-member-parliament
MPs are on a break and likely to be in their ridings during the week of 19 – 23 March. It's a good time to speak with them or meet them in person.
If you use Facebook and Twitter, use your social networks to take part in 'Twitter Action Days' against Bill C-31 on 8 March (today!), 21 March, 4 April (and all points in between). For more information on how to get involved, see: http://ccrweb.ca/en/social-media-c31
Looking for more information about the contents of the bill? You'll find a clear and succinct presentation at: http://ccrweb.ca/en/webinar/c31-what-to-do
For more information, and all of the resource listed above, see: http://ccrweb.ca/en/refugee-reform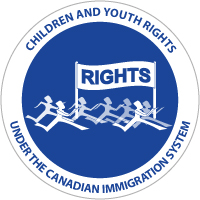 How will you mark Refugee Rights Day in 2012? Have you decided on a theme for your events and activities?
This year the United Nations is examining Canada on its compliance with the Convention on the Rights of the Child.
Join the CCR and the CCR Youth Network in speaking out about children and youth rights under the Canadian immigration system this Refugee Rights Day. Consider making Upholding non-citizen children's rights the theme of your activities for Refugee Rights Day.
You might also consider highlighting the impacts that Bill C-31 will have on refugee claimants, refugees and our communities.  For ideas and more information on other events planned in your area, see: http://ccrweb.ca/en/refugee-reform
Watch for CCR updates leading up to Refugee Rights Day this April 4th and check ccrweb.ca/en/refugee-rights-day for details.
Want more information on this year's theme? Visit the Youth Network webpage at: ccrweb.ca/en/youthrights/frontpage

The CCR is holding its national Spring Consultation Cent-sible Justice: Affordable solutions for refugees and immigrants in Fredericton from 31 May to 2 June. Discussions will address issues relating to newcomer settlement and integration, refugee resettlement and refugee protection.
Information and online registration are available at: ccrweb.ca/meetings
Could you or your organization contribute to the Consultation? Contact: consultation@ccrweb.ca
Are you in the Fredericton area and want to get involved? Contact Lisa Bamford at: bamford@mcaf.nb.ca

Rosa Elena Arteaga works as a Manager of Direct Services and Programs with Battered Women's Support Services (BWSS), where she supports the needs and addresses the barriers that refugee, immigrant and non-status women face in Vancouver.
"I myself came to Canada as a newcomer with no English, pregnant and with a young child. I used to be an activist in my country and I always fought for justice. When I arrived, I decided that I did not want to give up my beliefs and my commitments," says Rosa. So she began working with different organizations as a volunteer.
Through these groups, Rosa became aware of the high percentage of women who had experienced sexual violence, intimate violence and gender persecution. "In conflicts, women and children suffer rape, sexual violence and gender persecution. Newcomer women bring an amazing strength with them to Canada: survival skills, pain, as well as dreams and hopes. As a society and as service providers, we must protect women's rights by providing them access to emotional support, advocacy and information and by addressing systemic oppression."
Ignorance is the biggest challenge in Canada regarding violence against women. To Rosa, many people in Canada do not understand the complexity of issues that newcomer women who have or are experiencing violence face. She gives this example: "Violence against women happens in all social classes and ethnic groups; however, there are women who face more barriers than others because of race, the impact of colonization, country of origin, and social class. We need to challenge assumptions, prejudices and stereotypes that the mainstream media have created around the issue of violence and 'cultural beliefs'."
And what can the CCR and other organizations do to transform ignorance into understanding? "The CCR needs to be more proactive in putting newcomer women's issues on the table and work more closely with other, national women's organizations. Greater public awareness on violence against women is needed."
Here's where we can start: On International Women's Day, March 8th (today!), join Rosa, the CCR, BWSS and other organizations in opposing the government's proposal for conditional permanent residence for sponsored spouses. It's a policy that will trap some newcomer women in abusive situations.
For more information and to take action, go to: http://ccrweb.ca/en/violence-against-women
Regular electronic bulletin on trafficking issues in Canada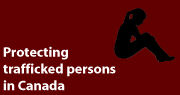 The CCR will be publishing its first Trafficking Bulletin issue in mid-March. The bulletin will provide cross-regional updates on trafficking issues and on different organizations' responses to trafficking.
This bulletin is part of a wider effort to share information and ideas between organizations working on trafficking across Canada.
To subscribe to the bulletin in advance or for further information on how to get involved, send an email to traffickingbulletin@ccrweb.ca.
Letter to Minister on the present and future directions of the Private Sponsorship of Refugees program
In mid-February, the CCR sent this letter to Minister Jason Kenney with its views on the current and future directions of the Private Sponsorship of Refugees Program:
http://ccrweb.ca/en/letter-directions-private-sponsorship-refugees
Report: State of Immigrant and Refugee Women's Status in Canada (2012)
The report identifies changes that would increase protection for women, including strengthening protection and easing pathways to permanent residency for live-in caregivers - a majority of whom are women.
The report is now available online at: http://www.ocasi.org/downloads/State_of_Immigrant_Refugee_Women_in_Canada_2012.pdf
For a copy of the press release: http://ccrweb.ca/en/bulletin/12/03/08
-----
Want to read this newsletter online? Go to: ccrweb.ca/en/chronicle
Looking for other ways to stay in touch with the CCR and refugee and immigration issues? Subscribe to receive updates from the CCR on Twitter and Facebook:
To join the CCR on Facebook: facebook.com/ccrweb
To follow the CCR on Twitter: twitter.com/ccrweb
To view CCR videos on YouTube: youtube.com/ccrwebvideos