Project location: Toronto, Ontario
Organizing team Members: Humaima Ashfaque, Jala Rizek, Omaima Masood, Mariam El Zeiny, Joseph Benjamin, Cassandra Des Freitas, and fellows of Mosaic Institute York University (Ben Shachar, Reem Alhaj, Nabil Bhatia, Kanchi Uttamchandani, and Arfi Hagiyusuf)
Supported by: The Syria Response and Refugee Initiative of York University's Centre for Refugee Studies
The Project
York University's Refugees Welcome Here Campaign and the U of Mosaic Fellows at York hosted a day of collaboration, discussion, education and leadership training for newcomer youth and allies to mobilize for social change. Youth leaders at York University believes the power to change the world is in their hands. "Unless we study the issues and take them up by ourselves, we will never be able to change those inequalities. We must act now because every minute counts, we must use every chance we get to make the world a better place".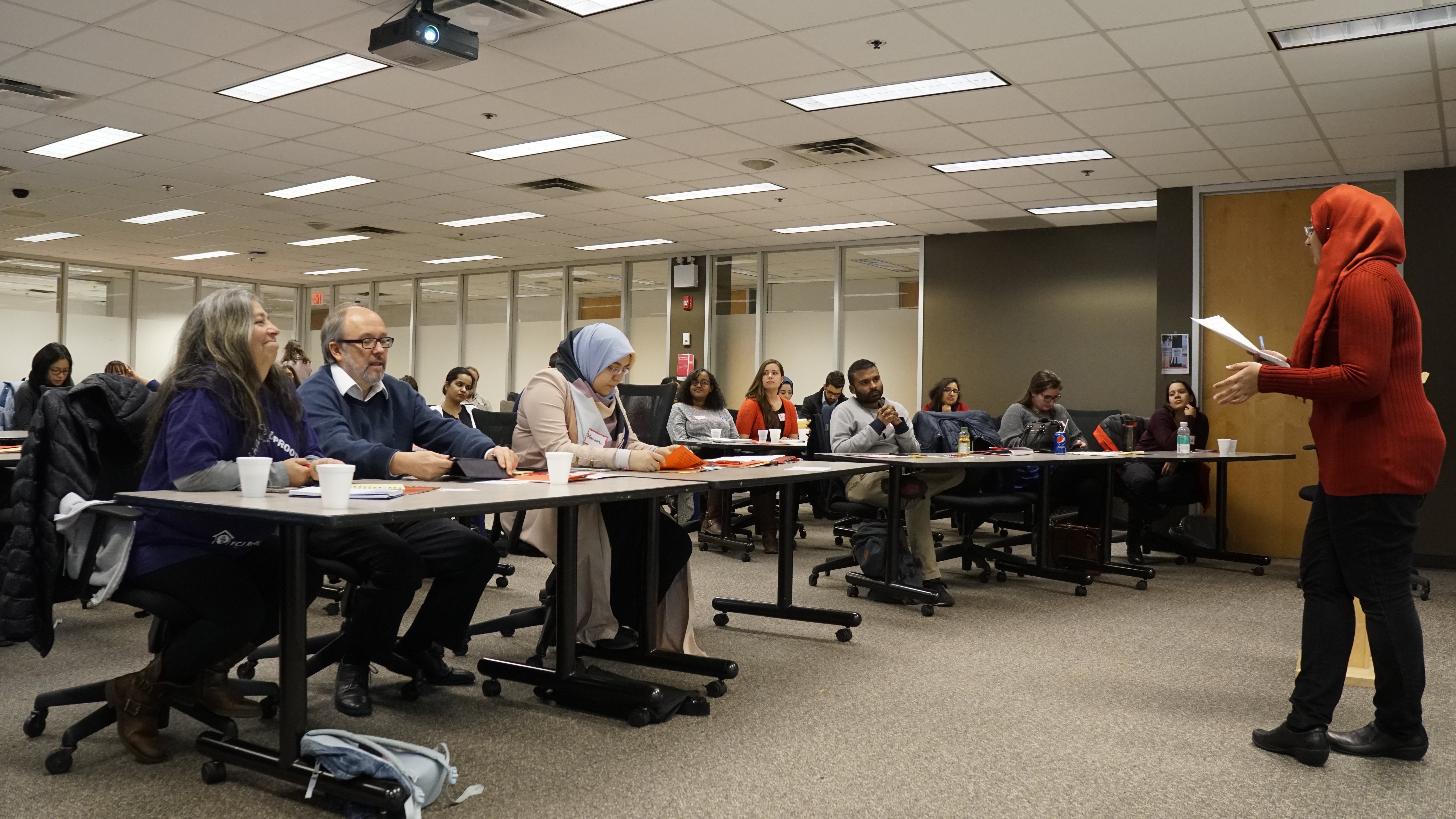 Speaking out to influence the world
On January 28th, Adversity to Action: A Day of Civic Engagement and Leadership Traning for Newcomer Youth was held in support of Centre for Refugee Studies (CRS). More than 70 participants - Refugees, Immigrants, International students, and Marginalized populations - came together at York University to identify the issues, problems and concerns that youths have faced during their time in Canada. This was a collective way for youths who went through similar problems and issues to voice out their concerns. Many different issues came up and were discussed between each group divided within the following themes:
Refugee Policy and Advocacy
Education and Language 
Employment
Health Care and Social Service
Race, Racism and Culture

Guiding the youth, leading the youth
The second half of the day was focused on giving advocacy tools for Youth, so that they can lobby their MP, create campaigns and brainstorm ideas. John Carlaw, Project Lead of York University's Syria Response and Refugee Initiative spoke to participants about how to employ the versatile advocacy resources of the Canadian Council for Refugees' Refugees Welcome Here campaign, including how to lobby decision makers. He also invited those in attendance to get involved in York University's branch of the campaign. John was the York Staff person providing mentorship and support to the youth involved in the organising of the event.
The afternoon allowed students to share their concerns, civic action plans and solutions to City of Toronto Councillor and Newcomer Advocate Joe Mihevc as well as Loly Rico, President of the Canadian Council for Refugees & Co-Director of the FCJ Refugee Centre who generously took their time to participate in this event. Both gave highly inspiring talks on civic engagement to the assembled youth.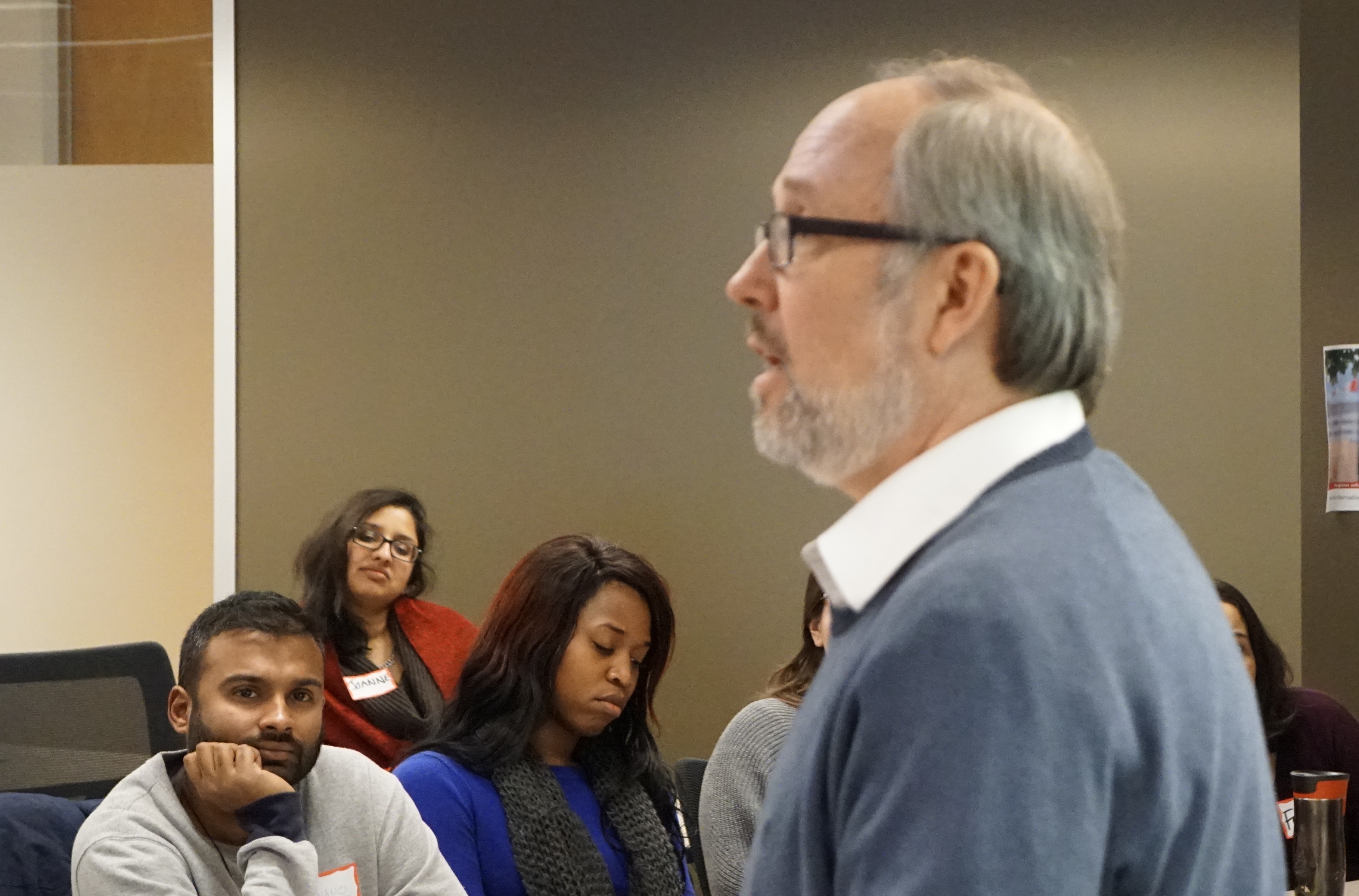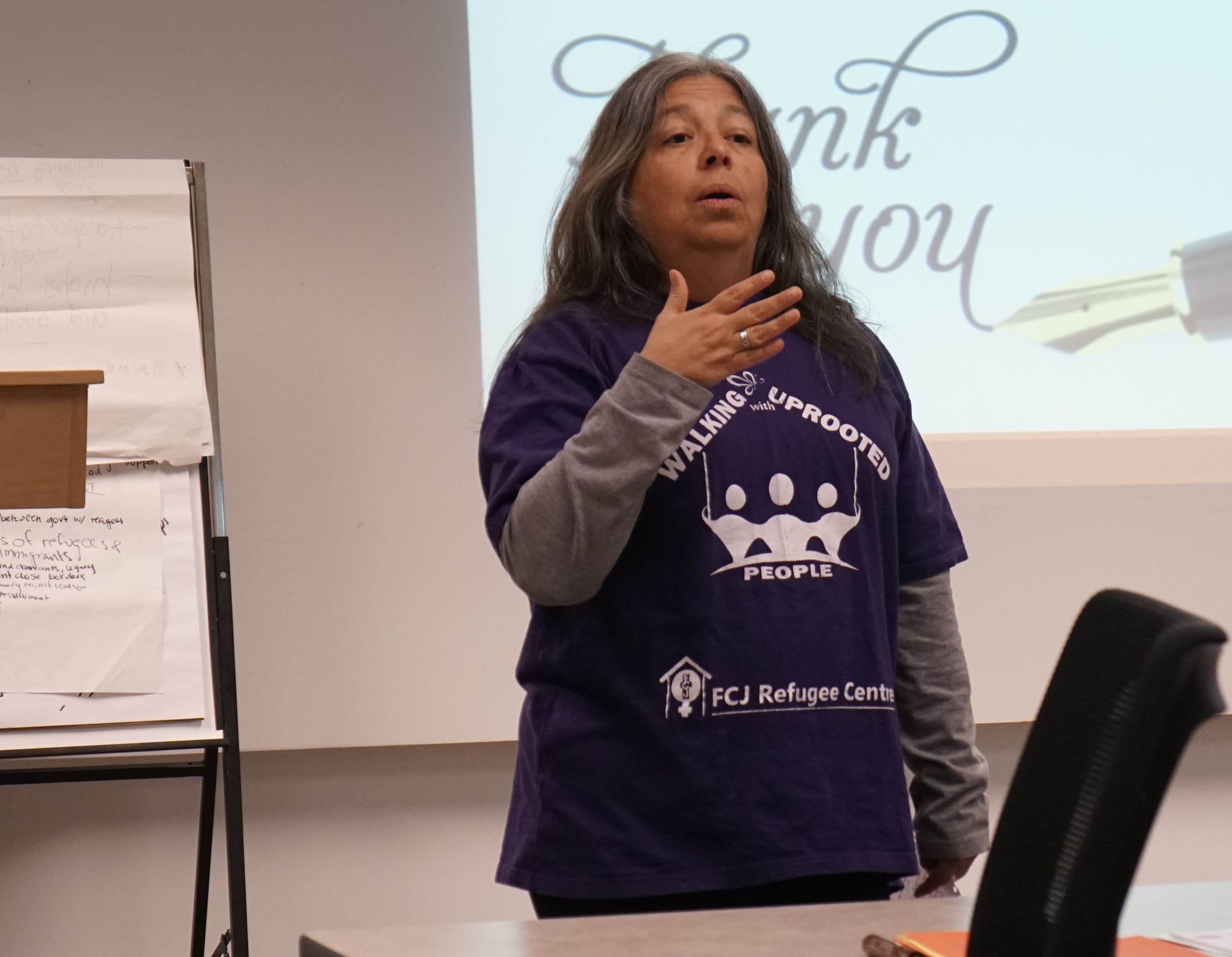 Taking Action!
Each of the youth group divided in the five themes came up with resources packages which contains informations to help understand the problems and advocate for a policy change or improvement. The resource also allows students to connect with communities by being involved in different organizations. Such a tool is a direct call to action, and York youth team has been very clear on the importance of acting now in order for change to happen!  
Contact
John Carlaw
Project Lead, Syria Response and REfugee Initiative
8th Floor Kaneff Tower, Center for Refugee Studies
York University (Keele Campus), Toronto
carlaw@yorku.ca