Address
Salvation Army
160 Jarvis St
Toronto ON
Canada
FRIDAY 25 FEBRUARY: Salvation Army, 160 Jarvis St., Toronto
9:30am - 5pm: Overseas Protection & Sponsorship Working Group meeting
9:30am - 5pm: Immigration and Settlement Working Group meeting (promotional invite here!)
SATURDAY 26 FEBRUARY: Salvation Army, 160 Jarvis St., Toronto
9:30am - 5pm: Inland Protection Working Group meeting
To get there:
By public transport: Queen subway station (take the streetcar East from the station)
Parking: There is no parking available at the Salvation Army. Street parking is possible, but you need to pay every two hours.
Proposed agendas for the meeting will be sent to the ccrlist and posted on the webpages of each Working Group.
All CCR members are encouraged to attend the Working Group meetings.  Anyone who is interested is welcome to participate, however meetings are closed to media and government employees.
Click here for a downloadable pamphlet about the CCR Working Group meetings.  Please pass it on to others who are interested in participating.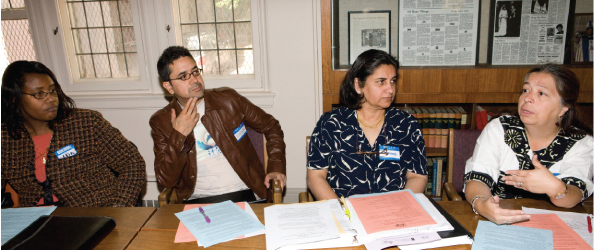 Host (organizer of event)
CCR