Description
Thursday March 1st, 2:30 pm - 3:30 pm (Eastern time)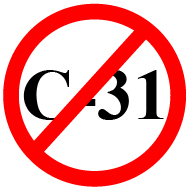 With Rick Goldman, member of the CCR Executive Committee and Rob Shropshire, CCR interim Executive Director.
The CCR is seriously concerned that new government legislation, Bill C-31 will create a two-tier system of refugee protection in Canada. It will make refugee protection in Canada dangerously vulnerable to political whims, rather than ensuring a fair and independent decision about who is a refugee. It also includes costly measures to detain refugee claimants and to revoke the status of refugees who are now permanent residents.
Bill C-31 must be withdrawn and replaced with legislation which is fair, affordable, and independent, and which complies with the Charter and Canada's international obligations.
This webinar looked at how you can make a difference in your community. Join the CCR in speaking out against Bill C-31. Help to raise awareness of these costly government proposals: for refugees and for Canadian taxpayers.