1. Find out if others are working on trafficking issues in your area: 
Start with a few interested people in your community.
Bring the issue up, share your thoughts and concerns.
Address the issues that touch your life and your community:

How does trafficking touch your day-to-day work / life?
How would trafficking show up in your community?
2. Set regular meeting times and be consistent and committed.
3. Set a plan to clarify your group's objectives and main concerns.
4. Stay informed! Keep yourself educated, go to conferences, participate in webinars to build your knowledge and stay up to date through different media.
5. Educate others and suggest an action:
Who would/do you need to talk to?
Explore connections and possible actions you can do.
Exchange information and education.
Reach out to different groups and sectors – start with your own!

Engage youth, students, social services, immigrant and refugee-serving organizations, law enforcement, the hotel and travel industry, the trucking industry, busses, taxis, and more!
Help raise the voice of marginalized groups around you.

Be creative: Create formal and informal events, create art and music around what you know about trafficking.
6. Network with other groups and social service agencies in your area.
7. Find out who in your area can provide support to trafficked persons: who can respond to a crisis and what will happen if they help.
8. Call for government action at different levels to make protection accessible to trafficked persons:
Municipal
Provincial
Federal
9. Advocate for:
10. Speak to elected representatives: share your concerns and urge them to introduce legislative amendments to provide temporary and permanent protection to trafficked persons.
Human Trafficking: Canada Is Not Immune Online Training Program, BC Office to Combat Trafficking in Persons (OCTIP)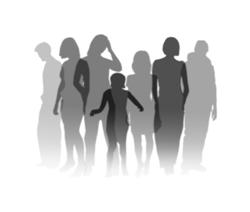 This online course consists of 4 modules to train Canadian service providers working in different fields where they may come into contact with a trafficked person in the course of their work. It also provides useful information for anyone interested in learning more about the issue in a Canadian context.
For new groups, the training is relevant as it aims to create an understanding of:
The definitions of trafficking in persons;
The scope of international and domestic trafficking within the Canadian context;
Laws and policies related to trafficking in persons;
How to recognize a possible trafficking situation and make appropriate referrals to the required or requested services.
It takes up to 5 - 7 hours to complete the course and can be taken at your own pace. Modules can be selected according to your needs.