Address
Hotel Hilton Vancouver Metrotown
6083 McKay Avenue
V5H 2W7
Burnaby BC
Canada

Refugees come to Canada seeking safety for themselves and their families. How do we make sure that refugees and other newcomers feel safe and secure?
How do we offer a warm welcome to all?
Join us at the Canadian Council for Refugees Spring Consultation on the theme of Promoting Security and a Warm Welcome to explore these questions and more.
Register before 10 May to take advantage of the reduced fees!
Download the Consultation program or browse the options above.
Click here for details about the Consultation workshops.
Here's what some past participants have liked about CCR Consultations: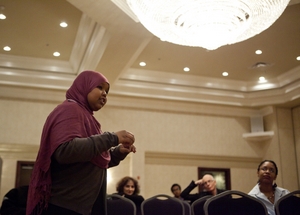 "My clients face these issues and it's important for me to hear from other workers about possible solutions."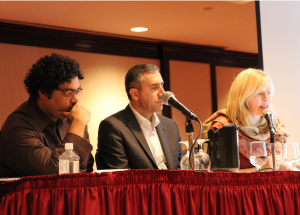 "It takes extra effort to keep updated when you do it on your own so being a part of the CCR and the energy of people who care was absolutely wonderful, refreshing, and a good reminder of what matters."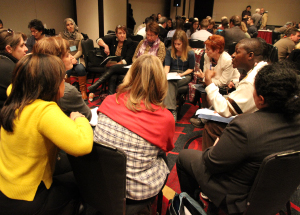 "A lot of the consultation was useful to me and my work. I feel that I will be able to bring a lot of what I learned back to my team."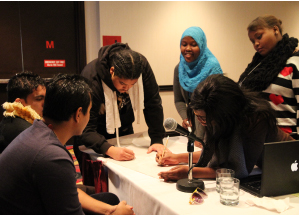 "It was nice hearing questions, comments and concerns addressed by both people who work in the refugee sector and from refugees themselves."
About the CCR Consultation
The Consultation will bring together over 300 people from across Canada and beyond and offer key opportunities for information exchange, networking, and strategy development. Participants include refugees, immigrants, representatives of NGOs, government, UNHCR, academics, community workers, youth advocates and international guests.
CCR consultations are designed to move from issues to action. Discussions will address issues that challenge refugees, immigrants, advocates and community workers.  In addition to larger plenary sessions, workshops and working sessions will produce strategies for further collaboration, specific actions and policy recommendations.
Have questions about the Consultation that you can't find answers to here? Ask us by email at consultation@ccrweb.ca
Host (organizer of event)
Canadian Council for Refugees