How can you make the most of this Toolkit?
Different resources can be used individually or you can mix and match resources relevant for your purposes.
For example, if your goal is to meet with your Member of Parliament (MP) to advocate for equal resettlement for refugees from all regions, and you want to mobilize a group of people in your community, you could use the following documents and adapt them to your needs: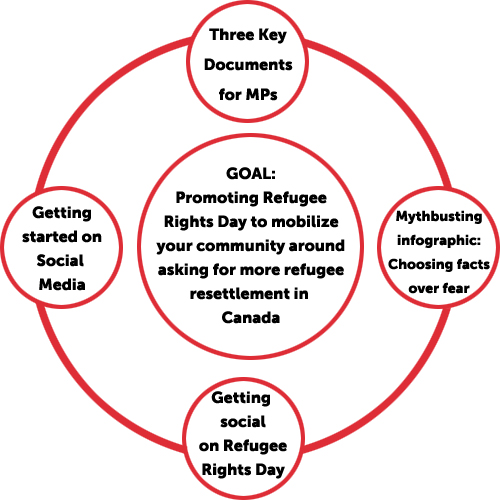 For a complete list of resources related to the toolkit, click here.