Refugee Rights Day 2016: April 4 activities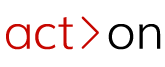 The CCR invites groups to start planning activities for Refugee Rights Day!
April 4 is Refugee Rights Day in Canada: this day is the anniversary of the Supreme Court's 1985 Singh decision, which recognized that the Canadian Charter of Rights and Freedoms protects refugees' fundamental rights.
The CCR encourages people to work together in local communities to:
 Meet with their local MP
 Organize panel discussions
We suggest that people focus on:
Refugee family reunification
Refugees from other regions (in addition to Syrian refugees)
Refugee claimants
Meeting with local MPs
See detailed guide
Contact your MP's office and request a meeting on or around April 4 (NB The House is not sitting from 25 March to 8 April so there is a better chance to meet them in their riding)
Use the meeting to highlight the Singh decision and the role of the Charter in protecting refugee rights, and to address the three focus areas above.
Organize the meeting jointly with others in the riding (including CCR members, AI members, refugee lawyers, other organizations) to show that there is a broad and coordinated group concerned for refugees. Find CCR members on a map of ridings.)
If you can, organize a press conference after the meeting.
Panel discussions
We also encourage groups to organize panel discussions on the three areas of focus.
Resources
Three key issues (document to give to MPs)
Going Social: Raising awareness and amplifying Refugee Rights Day in the Digital Space