Media Release
For immediate release
28 March 2018
Three recommendations to protect refugees and make our communities better
This upcoming Refugee Rights Day (April 4), the Canadian Council for Refugees is urging the government to resettle more refugees, to process refugee applications more quickly and to treat refugee claimants fairly.
"Refugees are people who are fleeing for their lives and Canada must do more to offer them a safe refuge," said Claire Roque, President. "Opening our doors is not only the right thing to do – it benefits us, since people who come as refugees contribute in so many ways. History shows us that our communities are stronger when we welcome refugees."
On and around April 4, CCR members across the country are visiting Members of Parliament to bring forward key recommendations:
Resettle 20,000 government-assisted refugees annually.
Ensure applications of privately sponsored refugees are processed within 12 months.
Reform the refugee determination system so that all claimants have access to a fair hearing before an expert independent tribunal (the Immigration and Refugee Board).
For more information: ccrweb.ca/en/stronger-communities-advocacy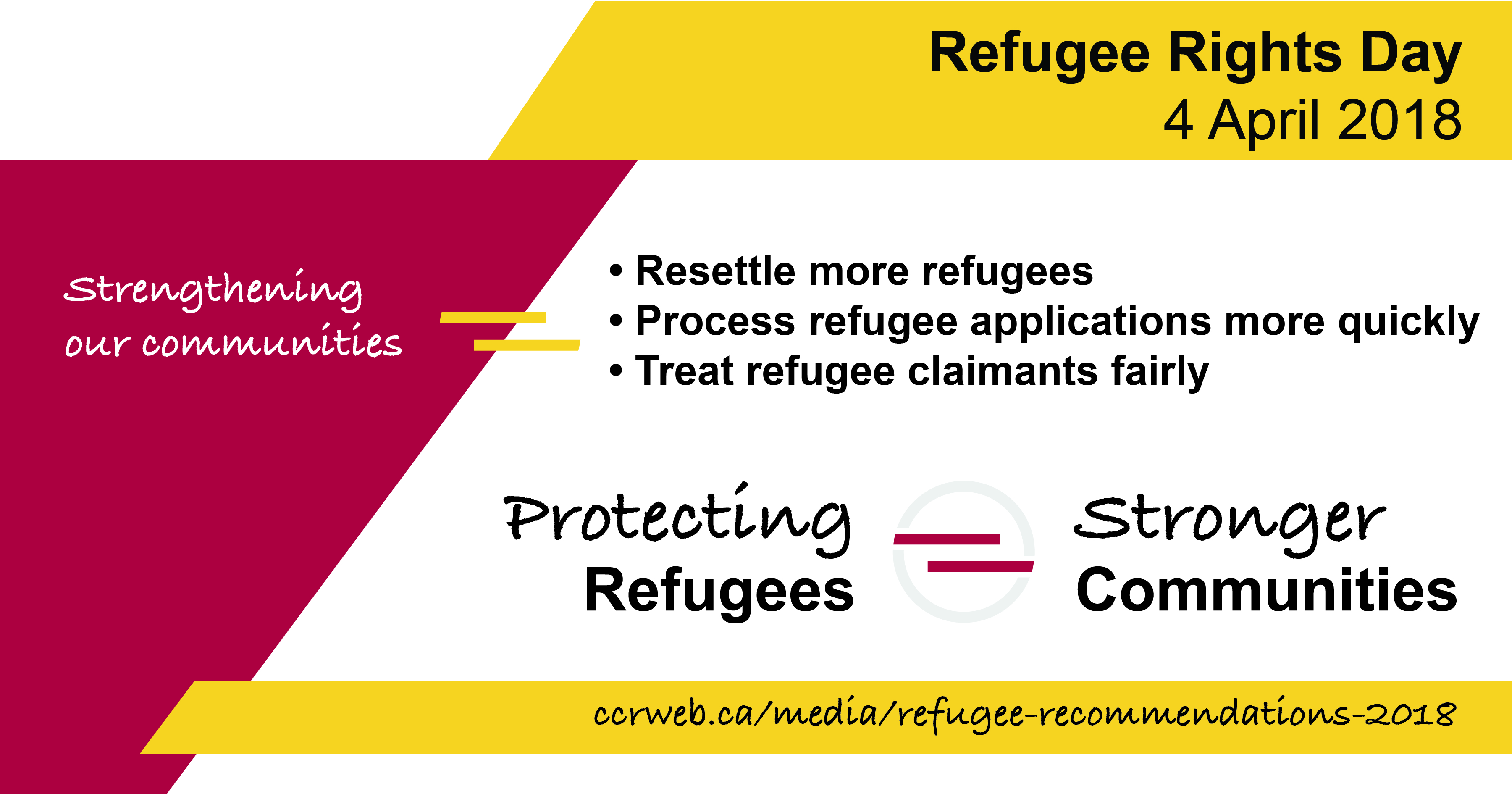 About Refugee Rights Day:
April 4th is celebrated each year in Canada as Refugee Rights Day because it is the anniversary of the Supreme Court's 1985 Singh decision. In this decision, the Supreme Court found that the Canadian Charter of Rights and Freedoms protects the fundamental rights of refugees. The Court decided that 'everyone' includes refugee claimants in the sentence: 'Everyone has the right to life, liberty and security of the person and the right not to be deprived thereof except in accordance with the principles of fundamental justice.'