Take action to make family reunification for all!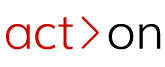 Make family reunification for all!
All families have equal value. However, Canada's immigration system treats families unequally by immigration category, by world region and by law.
Join the CCR's family reunification campaigns to raise awareness of the inequalities and press for fair and equal treatment for all.
Take action so that all newcomer families are treated equally:
Current campaigns 
Processing times for family reunification have reached absurd new lengths | June 2021
In May 2021, Immigration, Refugees and Citizenship Canada (IRCC) admitted to a journalist that processing times for family members waiting to reunite with a refugee in Canada have now surpassed the three-year mark – 39 months. This shocking revelation only confirms the urgent need for the government to dramatically reduce wait times.
Read the CCR's statement regarding this new data here.
Separated children | April 2021
Many children wait years to be reunited with one or both parents in Canada, while the government processes the immigration application. In April 2021, the CCR called on the Canadian government to establish a standard of 6 months to reunite separated children with a parent in Canada.
You can support the CCR's call by contacting your Member of Parliament and publicizing the advocacy call. Visit our campaign page for more information.
Expedite refugee family reunification | October 2020
IRCC announced commendable measures to enable more families to reunite in Canada, despite the pandemic, with new commitments to expedite spousal sponsorship and to allow entry to extended family members. In October 2020, the CCR wrote to Minister Mendicino to ask him to introduce measures to allow refugee families to be speedily reunited. 
You can support the CCR's call by contacting your Member of Parliament and publicizing the advocacy call. Visit our campaign page for more information.
Social media shareables
We've created these images to spread the word and advocate for speedy family reunification on social media.  Download and share these images on your platforms to participate! We invite you to pair these visuals with the links provided above to communicate additional information.
Past campaigns
Family reunification for all!
On Refugee Rights Day, 4 April 2017, the CCR launched a campaign denouncing the unfair immigration system towards families and calling for the implementation of several recommendations. 
You can access the handout that was produced for that day here: Family reunification for all!
Tips for meeting with your MP 
Tips for organizing a public forum
Gather a planning team with representatives from organizations supporting the Family reunification for all! Campaign

What are the goals and objectives of your forum? Who will your forum address? What are you asking forum participants to do? What is the change you want, who needs to be involved in making these changes?
The answers will guide: the content of the forum, who you will invite to speak, who you will invite to attend, what you will ask them to do.
Examples:
Sharing experiences to press for policy change with Members of Parliament (Members of Parliament, provincial or municipal representatives, school officials). Example from Kitchener-Waterloo: a public forum with Members of Parliament outlining the impacts of delays in family reunification
Training to assist case workers and legal professionals - Family Reunification Practical Guide, Training Webinar
Sharing practical information for people directly affected by policies.
For general, forum logistical organizing tips, click here.
Tips for a successful forum
Involve people with lived experience in the planning, presentation and follow up your forum. Click here for tips on working with affected people in public presentations
Ensure your forum reaches community partners (examples: medical professionals, teachers and school officials, post-secondary students, legal professionals, faith groups, refugee private sponsors):

Invite them to the forum. Make clear how Family reunification for all! Is relevant to their work during presentations.
At the end of the forum, invite participants to take specific actions that support the forum's goals
Follow up after the forum. Find out how you can work together for family reunification for all

Get the wider community involved. Send out a press release to get media coverage of the forum.
Tips for speaking up for speedy family reunification online
Are you or your organization an active Twitter or Facebook user?
Don't forget to share them with your Member of Parliament online too. Click here to find out how to contact your Member of Parliament on Twitter and Facebook.
Here are some key facts and stories to share with others on social media: 
On Facebook:
Share these images, or your own, on why we need family reunification for all:
Examples of refugee families:
Examples of live-in caregivers' families:
Tips for groups using Facebook
Tips for groups using Instagram and other platforms
Tips to deal with unwanted interactions online
On Twitter:
Share these tweets or create your own with the hashtag #4allfamilies #cdnpoli #cdnimm and #cdnrfg
Tweet your Member of Parliament! Click here to find their Twitter username.
If you receive any specific responses, please let us know at @ccrweb or families@ccrweb.ca
Attach one of the images above to your tweet so that your message goes further:
All families are equal. [add your MP's Twitter name] call for equal treatment for all families bit.ly/4allfamilies #4allfamilies #cdnrfg #cdnimm #cdnpoli
Live-in caregiver families wait years to reunite. End this discrimination[add your MP's Twitter name]: bit.ly/4allfamilies #4allfamilies #cdnrfg #cdnimm #cdnpoli 
Some refugee kids are barred from reuniting with family. End Reg 117(9)(d) [add your MP's Twitter name] bit.ly/4allfamilies #4allfamilies #cdnrfg #cdnimm #cdnpoli
Refugee families barred from reuniting in Canada. End Reg. 117(9)(d) [add your MP's Twitter name] bit.ly/4allfamilies #4allfamilies #cdnrfg #cdnimm #cdnpoli
Canada bars some refugee families from reuniting. End Reg. 117(9)(d) [add your MP's Twitter name] bit.ly/4allfamilies #4allfamilies #cdnrfg #cdnimm #cdnpoli
[add your MP's Twitter name] Families from Africa wait years longer to reunite than other #cdnimm families. bit.ly/4allfamilies #4allfamilies #cdnrfg #cdnpoli
Stop discriminatory immigration practices. Equal treatment for all families now. bit.ly/4allfamilies #4allfamilies #cdnrfg #cdnpoli
[add your MP's Twitter name] Wait times of up to 5 years for families to reunite are unacceptable. bit.ly/4allfamilies #4allfamilies #cdnrfg #cdnpoli
[add your MP's Twitter name] Children should never be victims of immigration policies. Speed up family reunification bit.ly/4allfamilies #4allfamilies #cdnrfg #cdnpoli