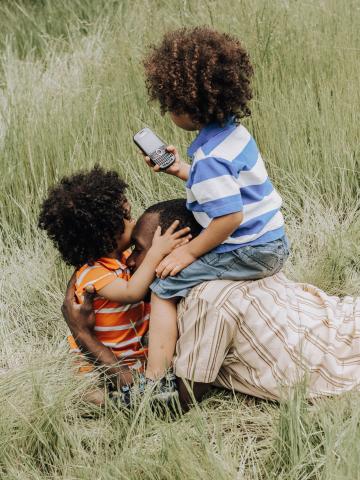 The most devastating impact of the long delays in granting permanent residence to accepted refugees is prolonged family separation.
Often, people forced to flee are separated from their immediate family. Their spouse and children may remain in the home country, subject in some cases to the threats from the same agents of persecution that the refugee fled. In other cases, family members have also been displaced from their home country and are surviving in precarious circumstances in a third country. Some parents have had to leave their children behind in the care of an elderly relative, or even a neighbour.
These delays are partly due to inefficiencies in processing, but more importantly they result from the government's decision to set the annual immigration targets too low for the number of refugee applicants.
We submitted a report to the Standing Committee on Citizenship and Immigration for their study of Application Backlogs and Processing Times.
Read our report here
In order for these family members to be allowed to come to Canada to reunite with their spouse or parent:
The person in Canada must go through the refugee claim process and be accepted as a refugee (which often takes years)
The person in Canada must then apply for permanent residence and be granted permanent residence (currently 2 years)
The family members overseas must then complete their permanent residence processing and be granted a permanent resident visa (the government declines to publish the processing times for this category). – 39 months
The years of separation have enormous costs:
Family members in danger
Children growing up without parents
Those in Canada and their family members suffer health challenges as a result of separation.
A mother describes her experience of separation from her husband and two of her children
My kids and I lost four years from our lives together. We suffered a lot; I went through severe depression; I was thinking of suicide a lot. I couldn't handle life without my kids, and my kids at the same time were suffering. They stopped going to school; they lived in constant fear. No healthcare, no school, their lives and my life stopped.
Another mother describes her experience of separation from her husband, father of their two girls
If every stage of the process takes 40 months then we are doomed. What is happening is inhumane on so many levels. We are refugees, yes, but we are still humans and our family is like any other family – we cannot tolerate the separation anymore.
Tips for affected people and the organizations that support them

We encourage affected individuals to contact their Members of Parliament (MP) directly by email or telephone. This is the most direct way to be heard and to put pressure on the government to reduce the horribly long delays in refugee family reunification.

If you feel comfortable doing so, we recommend telling your story. How have these delays affected you and your family? Why is it important for families to be reunited more quickly? 
You can also send your MP a copy of the CCR report
Organizations supporting affected individuals can write to MPs on behalf of their clients, or guide and encourage their clients to do so directly