Current issue and campaign pages:
Oppose Conditional Permanent Residence for Sponsored Spouses
Upcoming CCR meetings in 2012 and 2013:
Fall Consultation, Thursday, November 29 - Saturday, December 1 2012, Toronto
Winter Working Group meetings, Friday, February 22 and Saturday, February 23 2013, Toronto
Spring Consultation, Thursday, May 30 - Saturday, June 1 2013, Vancouver
Upcoming CCR webinars:
Family Reunification: Managing cases involving children, 17 October
After Bill C-31: Changes to humanitarian and compassionate applications, 29 October
CONTENTS:
---
Refused refugee claimants are now barred from a Pre-Removal Risk Assessment (PRRA) for 12 months following rejection of their refugee claim. This is one of the changes to the Immigration and Refugee Protection Act already in effect. The PRRA is the mechanism through which refused claimants can submit new evidence showing that they are at risk in their country of origin.
As of August 15, the one-year bar is applied retroactively: this means that people who had previously submitted a PRRA application have been receiving notices to say that their application will not be studied. They are also facing imminent removal from Canada.
In some cases, people have compelling evidence that they face serious risk if removed. For example, the Toronto Star reported on an Iranian woman who had new evidence that she might face death by stoning. Perhaps as a result of the media attention, this woman's removal has now been postponed so that she can have access to the PRRA. This case highlights the serious gaps in the refugee protection system as a result of the PRRA 12-month bar.
In its submission to Parliament on this change to the legislation, the CCR said:
If there is no mechanism to address new evidence of risk to an individual in the 12 months following a negative decision, Canada will be in danger of violating its international nonrefoulement obligation, i.e. its obligation not to send refugees back to persecution or anyone to torture. 
On September 21, the Supreme Court of Canada rendered its much-anticipated decision on public interest standing. This decision clarifies the rules about when an organization should be granted public interest standing - or in other words, allowed to challenge a law on behalf of those directly affected.
The Court made it less difficult for organizations to be granted standing by clarifying that organizations only need to show that they offer a reasonable and effective means to bring the case to court, rather than having to show that there is no other reasonable and effective manner to bring it to the court.
The Court also emphasized that the purpose of public interest standing is to ensure that there is a practical and effective way to challenge the legality of state action. They also noted that public interest standing is important in order to provide access to justice for disadvantaged persons in society.
The decision is very relevant for an organization such as the CCR that may want to challenge laws that seem to violate the rights of vulnerable non-citizens, when the non-citizens themselves cannot reasonably bring forward a case (for example, because they are about to be removed from Canada). 
The Canadian Council for Refugees was an intervenor in the case, jointly with CARL (Canadian Association of Refugee Lawyers), represented by Lorne Waldman.
Made in Canada: The CCR welcomes report on migrant workers' insecurity


In September 2012, the Metcalf Foundation released its report Made in Canada: How the Law Constructs Migrant Workers' Insecurity. The report's analysis and recommendations fall in line with CCR positions calling for:

Effective enforcement to protect migrant workers' rights
Access to permanent residence for all migrant workers in the "low-skilled" categories
Access to settlement services

The report also acknowledges that lack of enforcement in the Temporary Foreign Worker Program has allowed workers to become victims of human trafficking. 

Read the full-length and summary versions of the report here: metcalffoundation.com/publications-resources/view/made-in-canada/

For more information on the CCR's campaign for the rights of migrant workers, see: ccrweb.ca/en/migrant-workers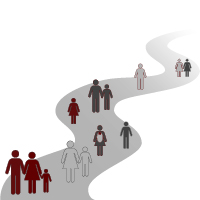 2012 has been a year of big changes for refugees, immigrants and those people that work with them. Policymakers have had their say, but what is happening to refugee and immigrant families because of these new government policies?
Find out what refugee and immigrant families and their supporters are seeing and doing to work through these changes. Participate in the Canadian Council for Refugees Fall Consultation on Our Vision: A fair and honourable future for refugee and immigrant families to talk about these questions and what we can do together to make a brighter future for all of us in our communities.
Information about the consultation and online registration are available at: http://ccrweb.ca/meetings  Register before 9 November to take advantage of the reduced fees!
The CCR is seeking Youth Ambassadors (aged 18-25) who want to:
Support local newcomer youth in standing up for their rights
Learn about important challenges facing refugees and immigrants in Canada
Be a part of the action to address these challenges
Connect with people who care about these issues
Develop leadership skills and experience by working with a well-established, national network of non-profit organizations
CCR Youth Ambassadors engage and support newcomer youth in organizing activities for refugee and immigrant rights local communities.
The CCR Youth Network is now accepting applications for new CCR Youth Ambassadors. Please pass on information about this opportunity to interested youth. Apply by 8 October 2012.
For more information on CCR Youth Ambassadors and to apply, see: http://ccrweb.ca/en/youth/youth-ambassadors
By popular demand, the CCR offers webinars, interactive online presentations, to its members and allies on topics of interest to refugee and newcomer advocates.
Join us for the next CCR webinars. Click on the links below for more information and to register:
Family Reunification: Managing cases involving children
Wednesday 17 October, 2-3 pm (Eastern time)
This webinar is designed for people who assist refugees and immigrants seeking family reunification. It will address the challenges and possible solutions for special cases involving children: expediting processing for children separated from both their parents, children excluded by the excluded family member rule (R. 117(9)(d)) and cases where DNA tests are required.
Janet Dench, Executive Director of the Canadian Council for Refugees, will share what the CCR has learned from working on these types of cases.
*Note: This webinar will be in English. Click here for information about the French version of this webinar (on 18 October).
Monday 29 October, 1-2 pm (Eastern time)
This webinar is for anyone interested in learning about the new rules for applying for permanent residence on humanitarian grounds after Bill C-31, the Protecting Canada's Immigration System Act, received Royal Assent in June 2012. Laïla Demirdache and Heather Neufeld, immigration and refugee lawyers, will attempt to answer questions such as:
Who is caught by the one-year bar on submitting a humanitarian application after a negative refugee decision?
What factors can presently be argued in a humanitarian application?
What happens to individuals whose humanitarian application is pending at the time they are set to be deported from Canada?
Laïla and Heather will be happy to take your questions on these and other issues related to H&C applications during the webinar.

*Note: this webinar presentation will be in English.*
With Heather Neufeld and Laïla Demirdache. Laïla Demiradache is a lawyer with Community Legal Services Ottawa Centre. Heather is a staff lawyer in immigration and refugee law at South Ottawa Community Legal Services, a legal clinic, and a member of the CCR Executive Committee.