Project location: Joliette, Quebec
Organizing team members: Pierre Dushime, Rene Rukundo, Justine Dangbe, Arnaud Kazamwali  
Supported by: Lanaudière Regional Committee for International Development Education
The Project
Supported by Lanaudière Regional Committee for International Development Education, this NYCE project aims to emphasize the importance of a space for newcomer youth in the city of Joliette. The youth group quickly realized that the lack of meeting space for socialization, entertainment, conversation and support is reflective of many issues that affect them negatively in Joliette. The youth team therefore believes that the creation of such a space would be an effective way to involve young people in the community.
A Youth House in Joliette: a place for the newcomer youth
Their first session was held on the 31st of January. The meeting consisted of three different activities that aimed to create a fun environment, fostering dialogue and expression among the youth. First, they presented scenarios that address some of the problems that have arisen during their integration in Quebec. The youth then presented their goals and discussed methods of achieve these goals. For many, it was clear that the two most important elements in achieving their goals and dreams are to maintain self-confidence and to work constantly towards their aims. The meeting concluded with the youth working in small groups to illustrate and present various solutions that would help to overcome obstacles to their integration and participation in society. 
Together, they agreed on three main areas of focus:
     1.    Linguistic barriers
     2.    Lack of information concerning education system
     3.    Difficulty of traveling and using public transportation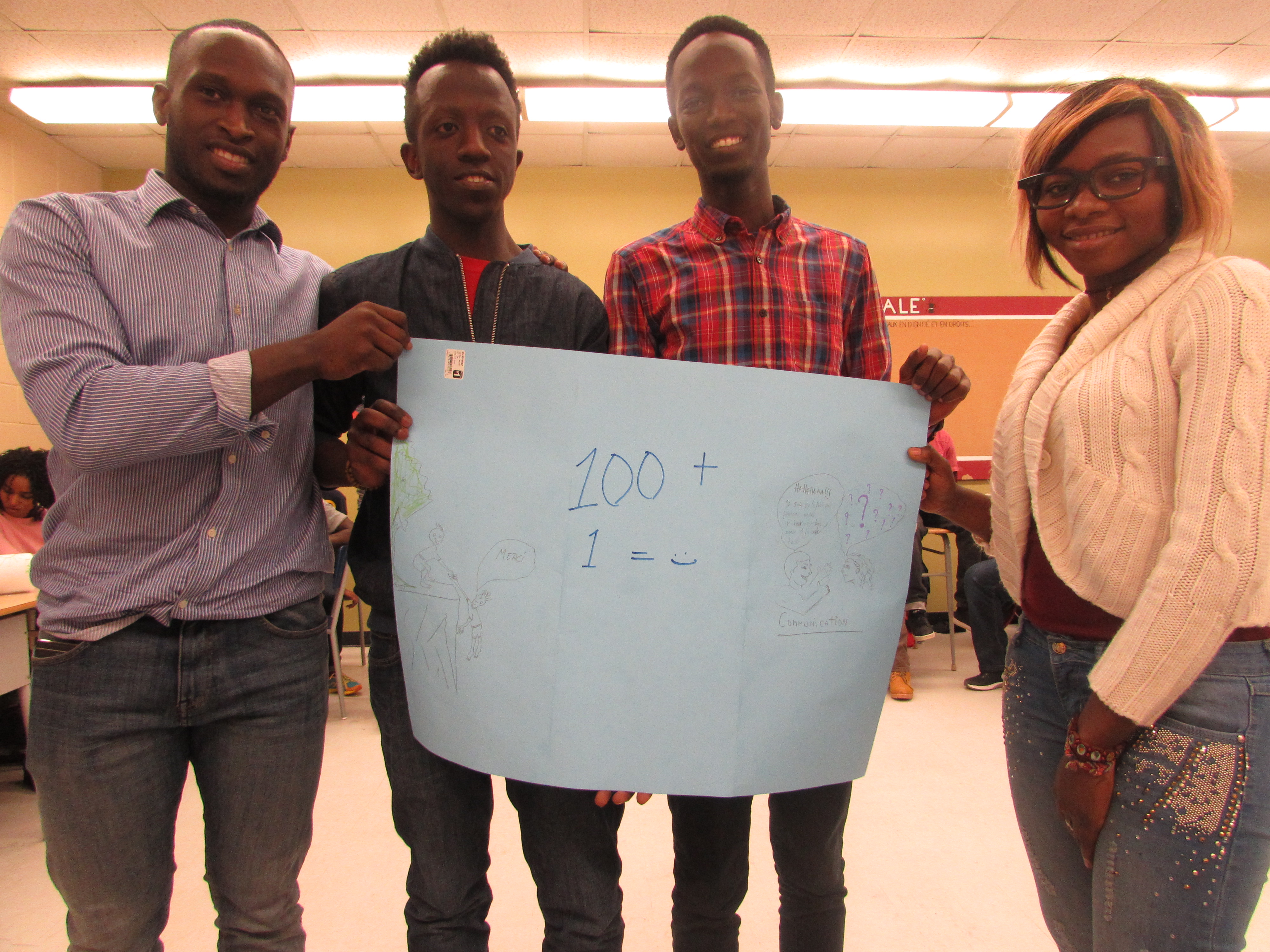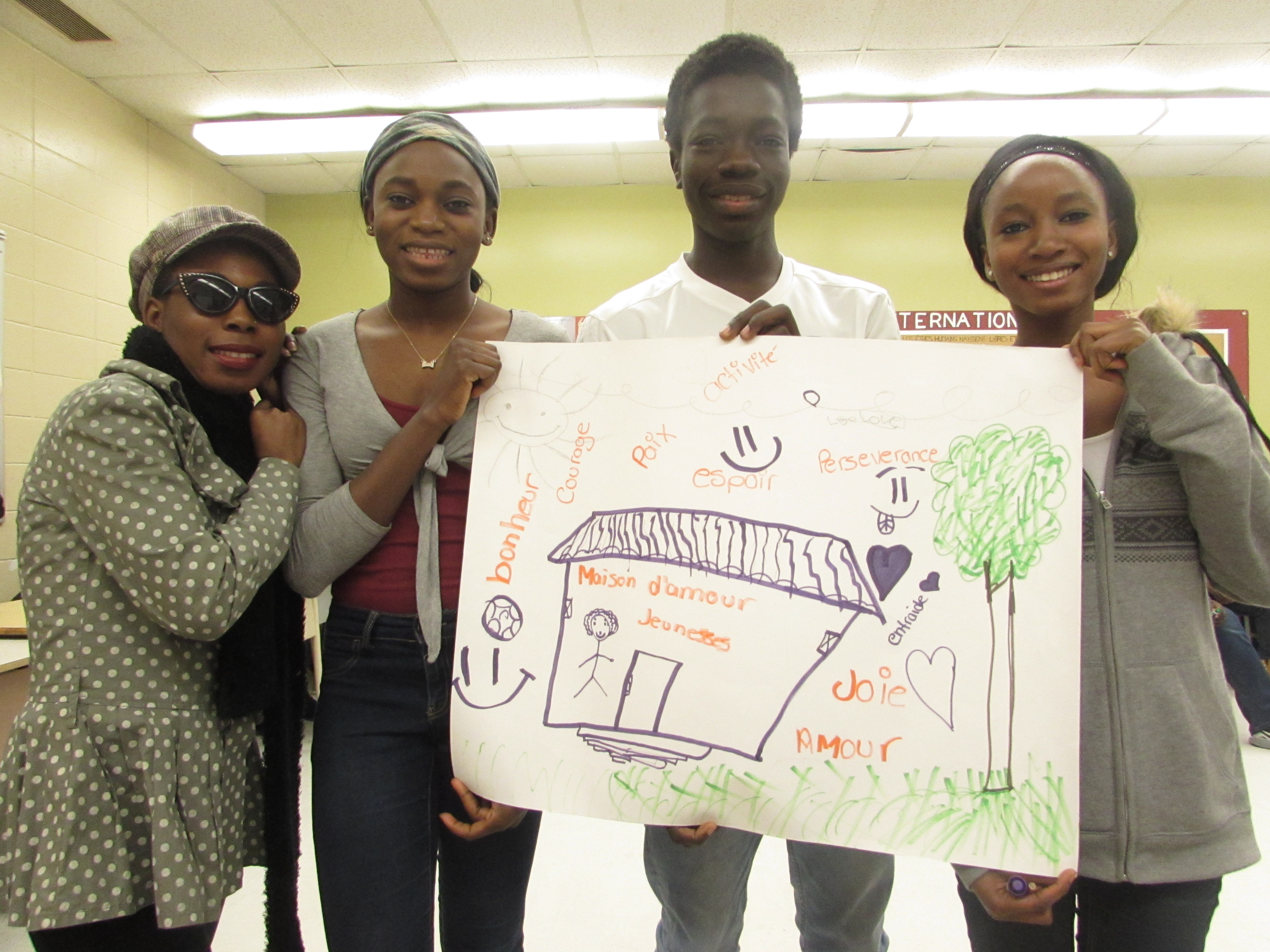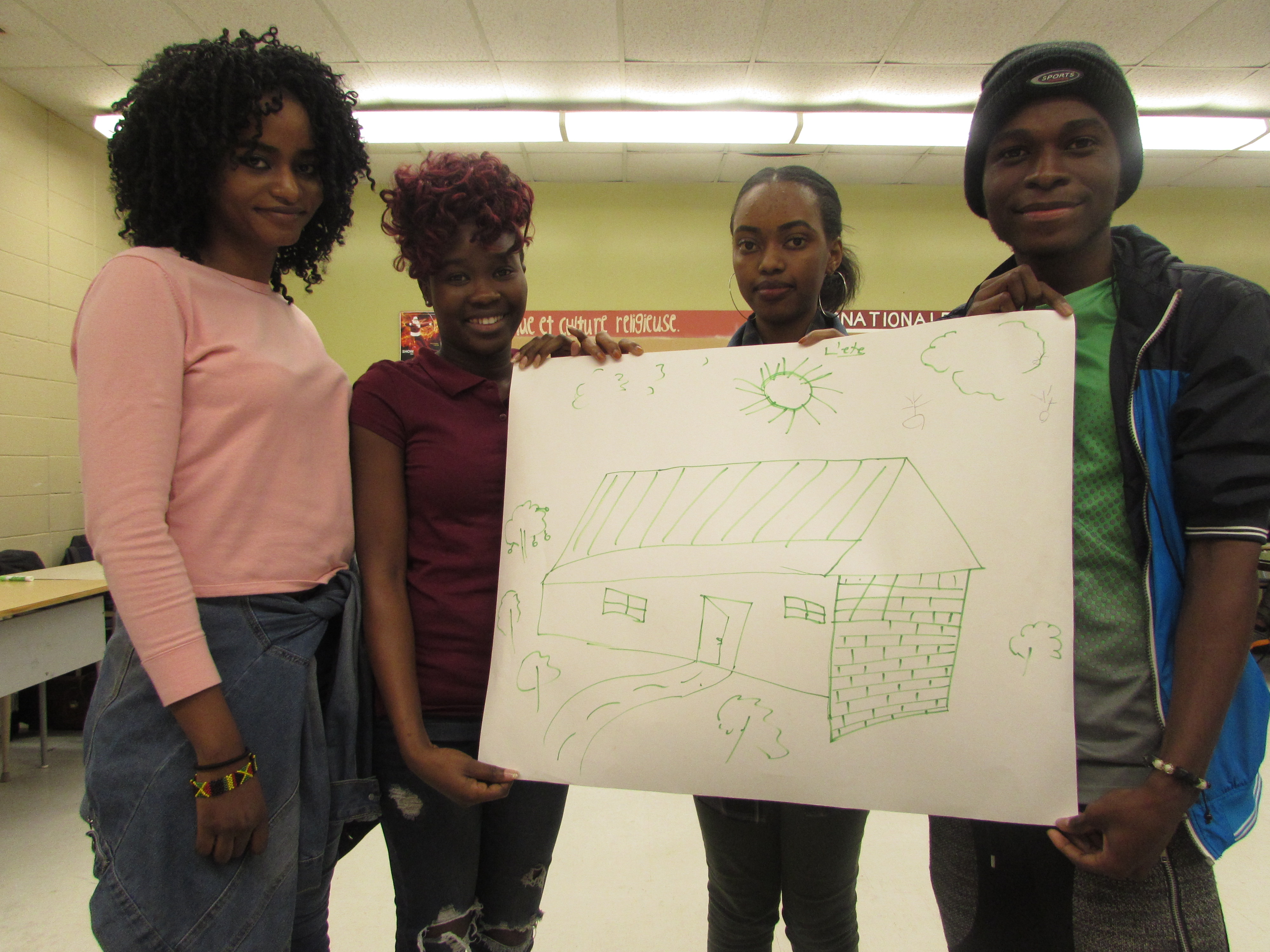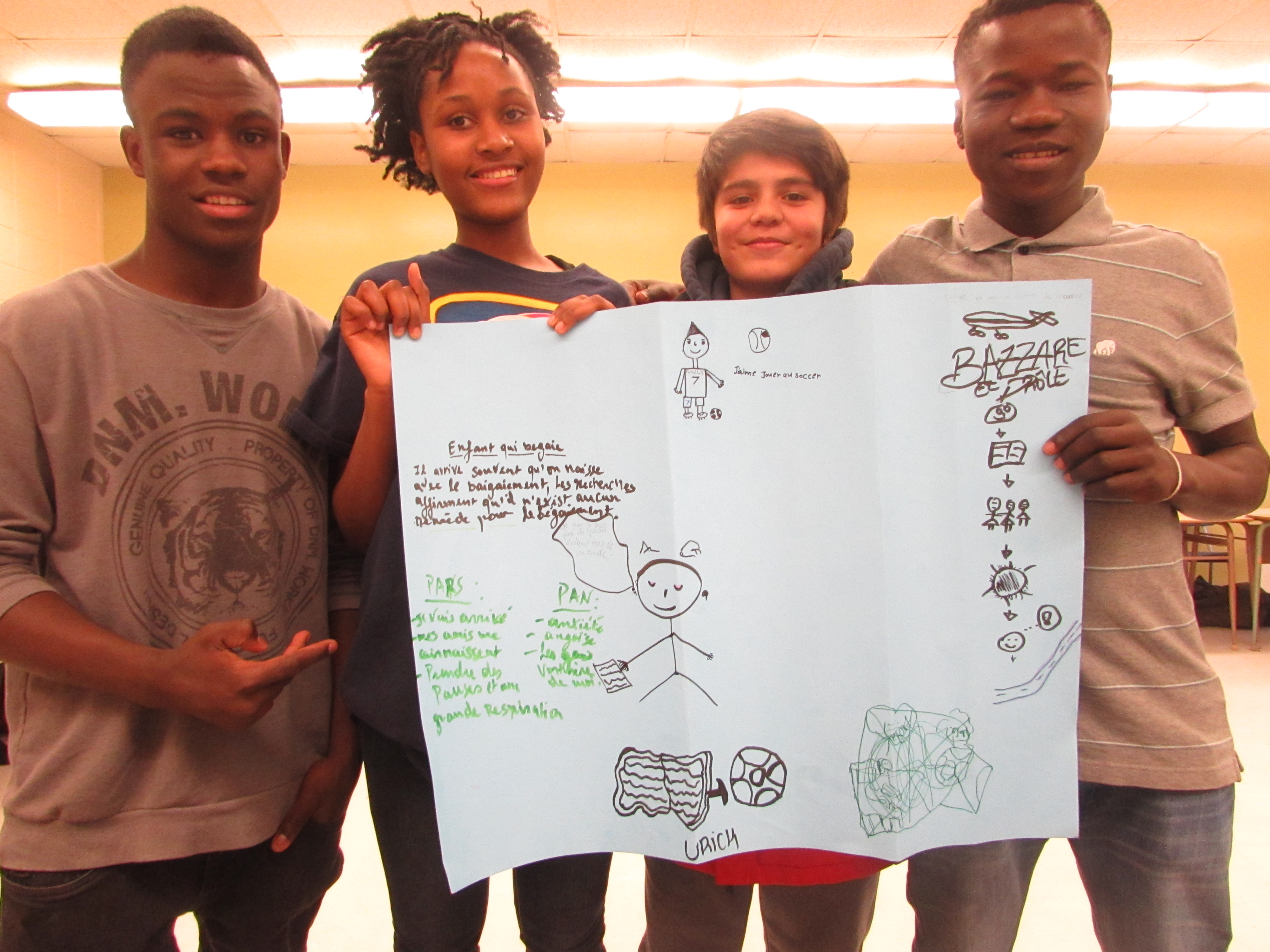 Taking action!
At their second session, the Joliette youth group gathered on 18 February to discuss the creation of a Youth Center as a common space. They worked to develop the name of the youth house, eventually settling on "Espoir-Jeunesse-Avenir", and made a list of the services that they would like to see offered by this house. These services include job counceling services (help with job searching, creating a resume, interview tips) along with more recreational activities (such as sports, games) and a music studio with instruments. In early March, they also organized a conference to present their project to potential collaborators (federal and provincial government representatives and city of Joliette representatives). Their presentation was a success, the town ask for the youth to be part of the advisory council for the new family policy, and other government representatives promised to look for financial support for a location to host the youth house and to pay for the salary of a youth worker on site!
Next Steps
The youth met again with the city on April 24th to further discuss the project and more ways the city can provide its support for it. Even before their house is up and running, their project has already created a sense of community in Joliette for all the youth involved - they look forward to being able to realize their project so they can extend this feeling of community to so many more youth, and so they together can keep tackling all the issues newcomers face.

Contact
Vicky Croisetière
Program Coordinator for Public education
CRÉDIL
200, street de Salaberry
Joliette, Québec, J6E 4G1
Telephone : 450-756-0011 ext. 241
www.credil.qc.ca or Facebook