Project location: Edmonton, Alberta
Organizing team Members: Naol, Ameer, Nasmia, Byron, Awo, Nasra, Mohammad, Vivian and Abidat
Supported by: Multicultural Health Brokers
The Project
The planning began in October of 2016 with 8 youth from 4 different High Schools in Edmonton and 3 mentors. During the planning the youth had the chance to build strong relationships and gain the skills necessary to run the event. Moreover, the planning ensured youth explored several topics and art mediums for youth to express themselves at the consultation.
First session: "Newcomers are Lit"
The name was invented during one of the planning sessions on February 19th. Let's be honest now, there is no better name than that! Newcomers were invited in every way possible to join the team on that day, through social media, flyers and word of mouth. Participants discussed topics such as the importance of identity, services and their own experiences overcoming barriers.
There were icebreakers and performances by recording artist Selassie Drah and spoken word artist Lady Vanessa Cardona were also part of the day. This session made participants realize their strengths and potential. Overall the program was successful and by the end of the day participants wanted to meet again for an event like this.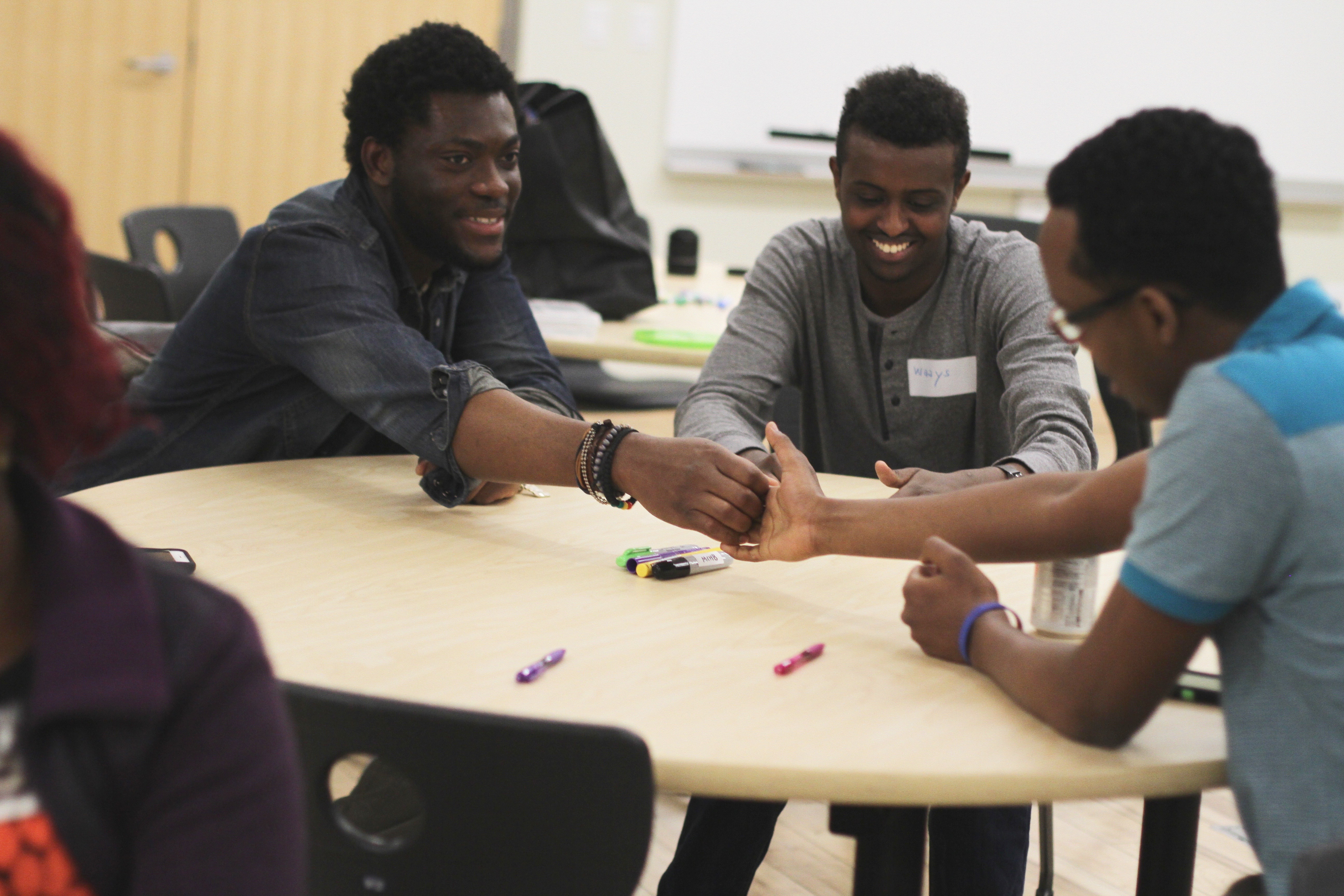 Stakeholders Meeting
Youth leaders and professionals such as journalist Mariam Ibrahim, MLA Rod Loyola, a Doctoral student, social workers, settlement workers and representatives from the Office of the Youth Advocate gathered on March 11th.
This was a very important day because it gave youth leaders an opportunity to meet amazing people, to get to know them, and also to show participants the realities that newcomers face.
At the end of the day participants were able to learn something and take it back to their work places where they can make significant changes to their approach in dealing with issues that pertain to newcomers. As for the youth leaders, they learned and gained lots of experience from the mentors they met and they were also able to explore different career opportunities.

Next Steps!
Newcomers are Lit youth leaders plan to continue meeting and organizing events where other newcomer youth explore their talents, interact with different community members, and offer a support network where they can help each other with the challenges they face.
Through a video they created during thier first session they also plan on bringing awarness to the importance of having youth-led initiatives and spaces to meet and exchange. 
Contact
Juliana Cortes Lugo
jacortes@ualberta.ca