Project location: Montreal, Quebec
Organizing team Members: Hicham Khanafer, Najemeddin Zabad, Carla Egho, Christian Kadima & Assetou
Supported by: Le Centre Social d'Aide aux Immigrants (CSAI)
The Project
The youth group in Montreal, Quebec, aims to deliver the stories of young refugees through radio. The idea behind the project is that refugees are people who have a past, their own stories and experiences, and especially new plans for themselves in the host country. The Conver-Station FM project is intended to illustrate and underline the stories of refugees and the richness that each person can bring to their new home. The objective of the project is to debunk the stigma around refugees, and the  dehumanization that can come with it, so that refugees will be seen for what they are: youth in search of building their lives here, just like everyone else.
Addressing challenges through story telling
On February 6, around 40 youth of different nationalities gathered to discuss challenges to newcomer youth integration, with the purpose of breaking down barriers and building bridges between all communities in Canada. The discussion was  centred on their adaptation process as they transitioned from their country of origin to Canada. They shared the most challenging elements and the most pleasant surprises they faced on arrival. Having a network of support during their migration process was raised as an essential aspect that had a significant impact on their ability to navigate this new world of possibilities. 
Together they touched upon some challenges:
Recognition of credit/diploma acquired in the country of origin 
Lack of awareness of newcomers' cultures 
Balancing work and study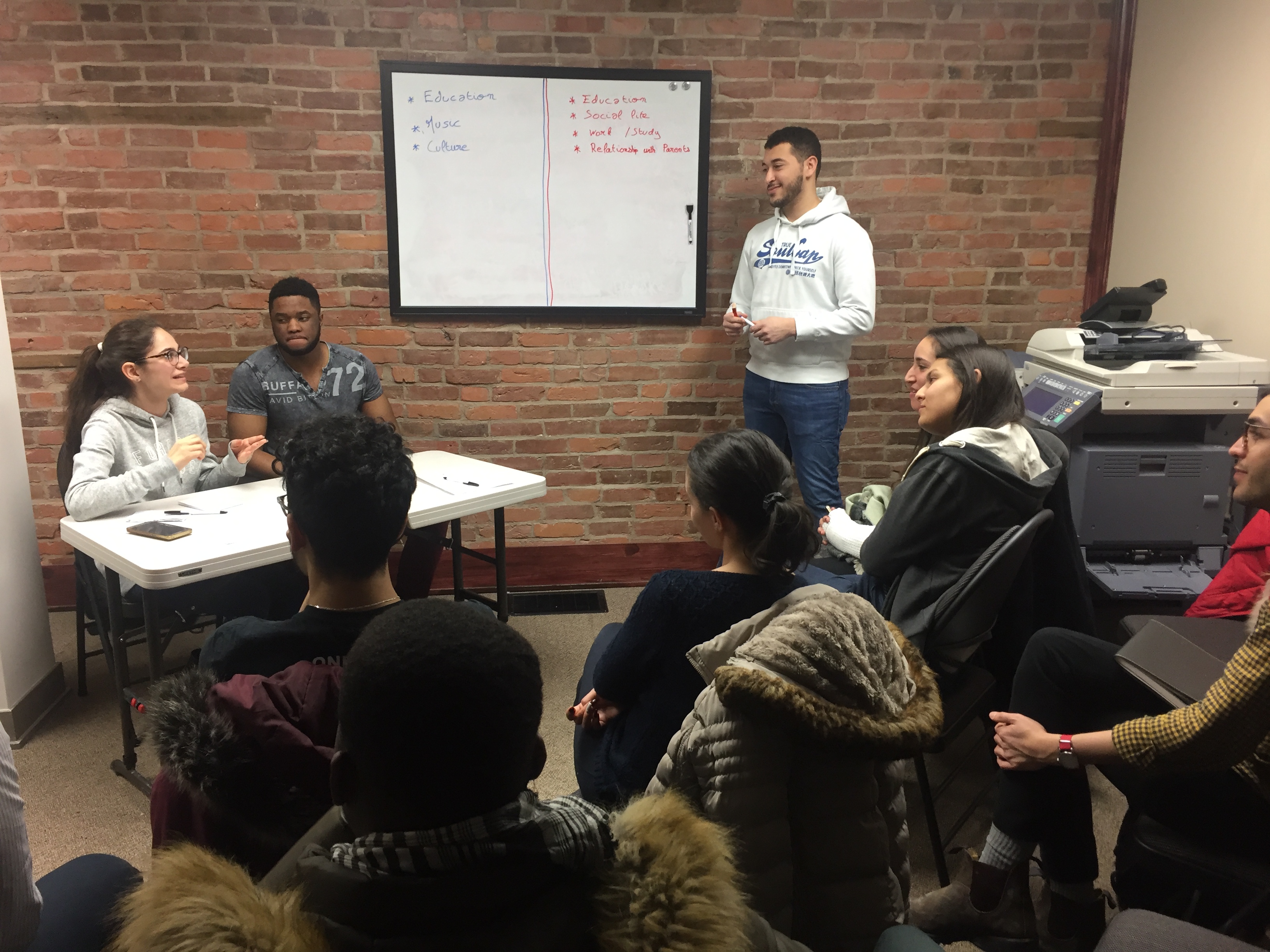 Sharing stories, getting to know each newcomer youth
The youth group have organized several interviews with different media in Montreal in order to have their voices heard. Additionally the youth have been invited for a T.V. show interview on April 6. Have a look at their radio interviews.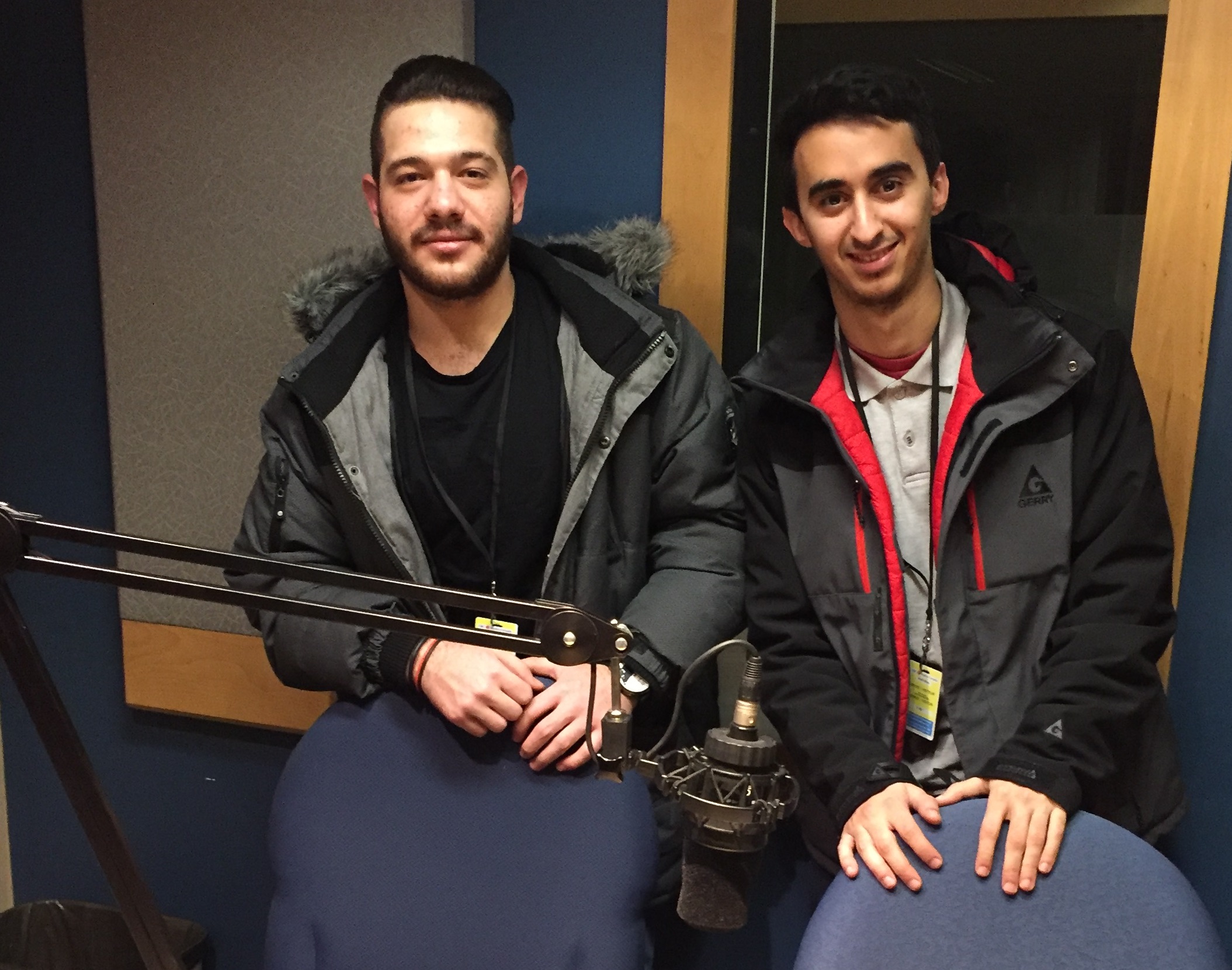 Taking Action!
On March 3 around 100 people gathered in Verdun's town hall. The youth team presented their work to different actors concerned with immigration and refugees including settlement workers (TCRI, CSAI), civil servants (Ministry of Immigration in Quebec), local politicians (City of Montreal) and other actors such as the UNHCR. The second session of NYCE project in Montreal aimed at demystifing stereotypes and prejudices against refugees and to shine the spotlight on their identities and stories while working together to come up with startegies adressing the challenges they face.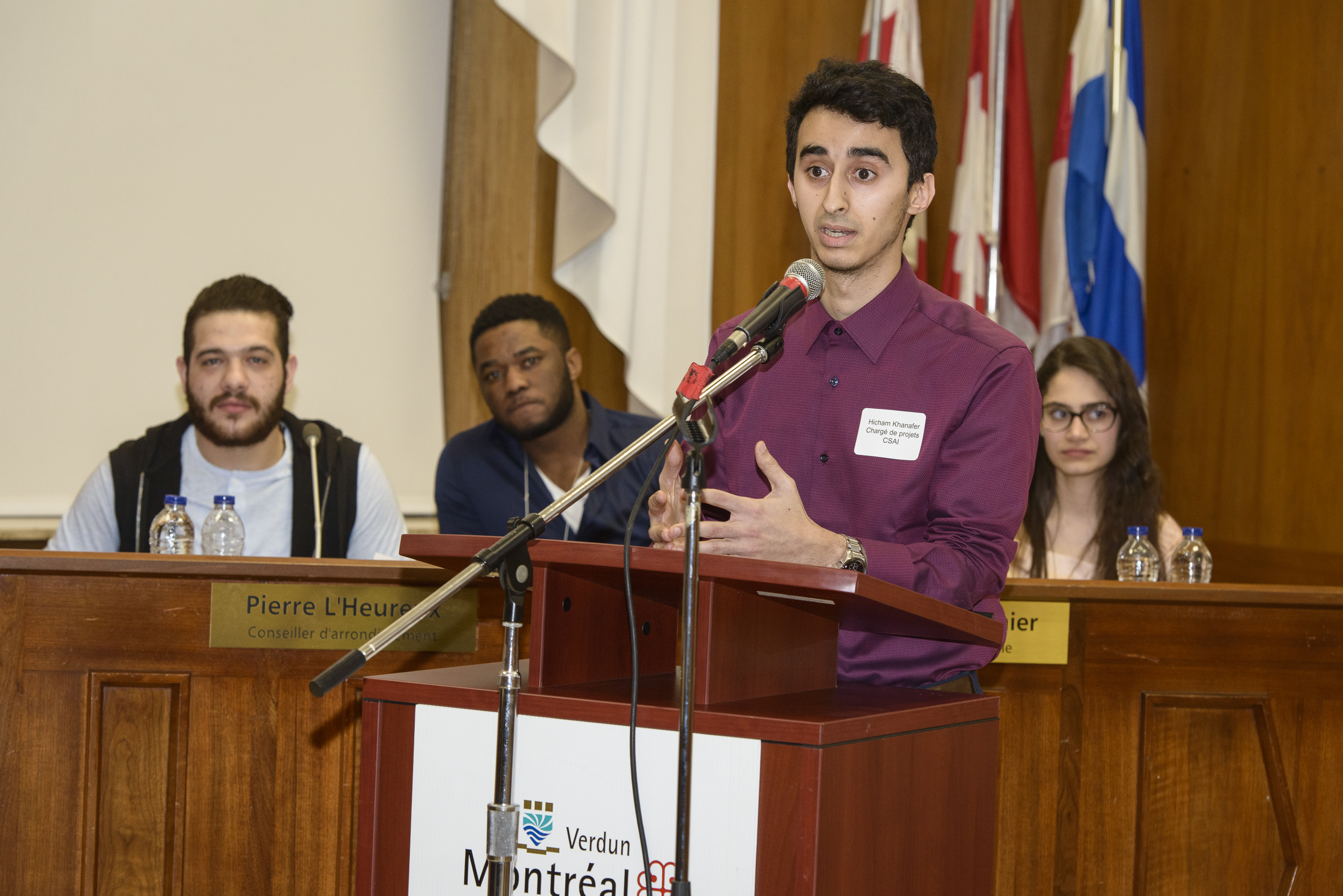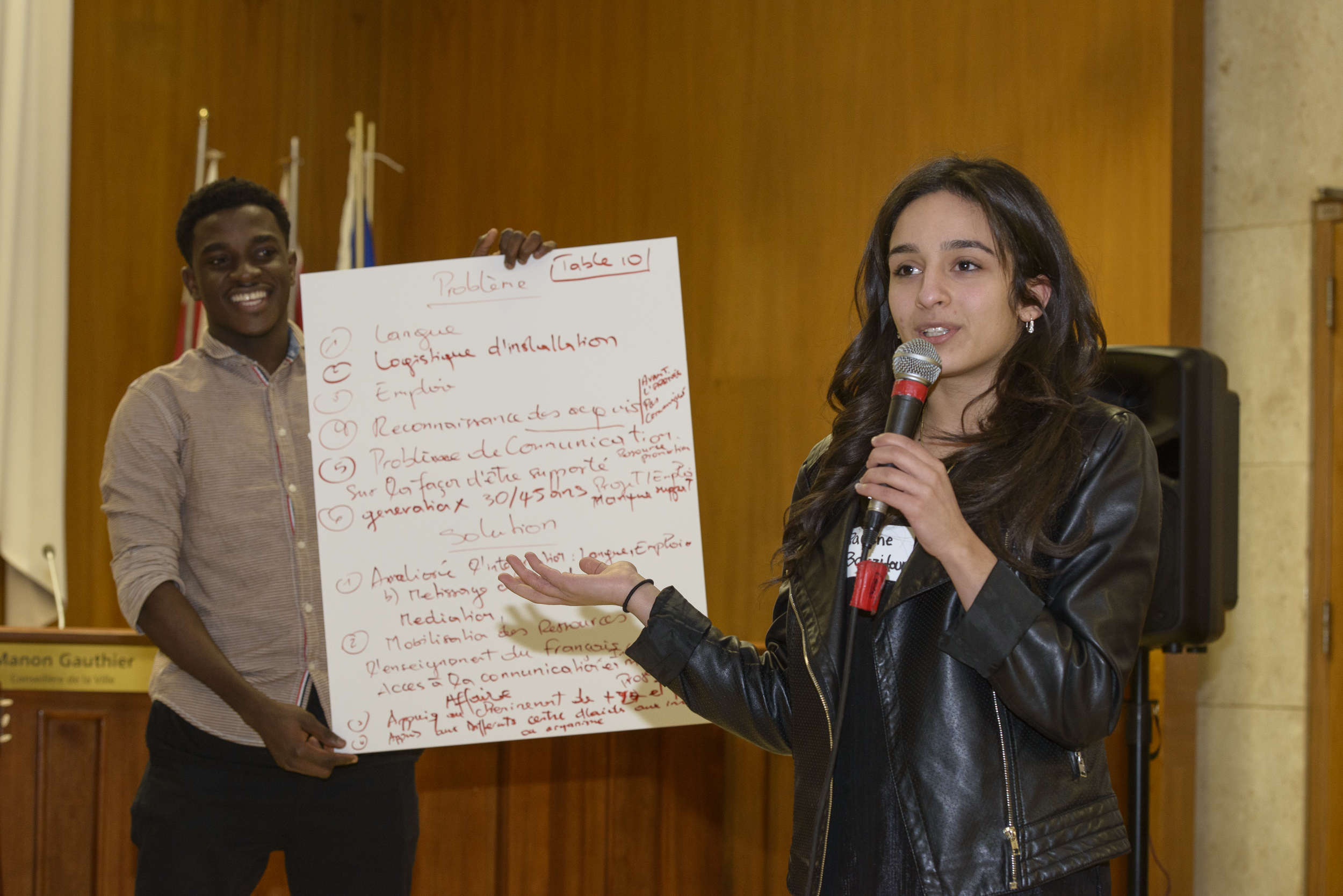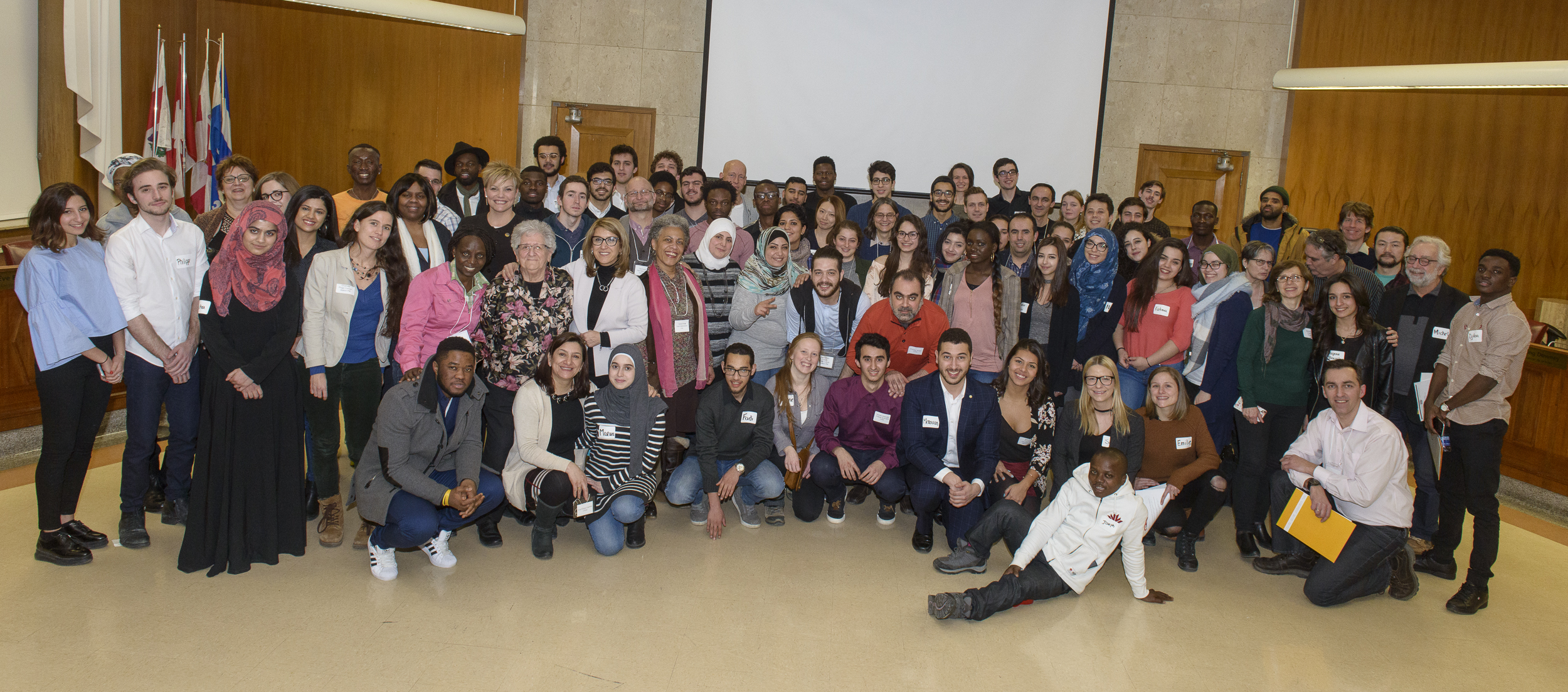 Pictures by Stephanie Colvey
Contact
Hicham Khanafer
Project Coordinator
CSAI
6201, rue Laurendeau
Montréal, Québec, H4E 3X8
Telephonephone : 514-932-2953
Fax: 514-932-4544
centrecsai.org