**Write a letter to Ministers and your MP about Migrant Workers rights**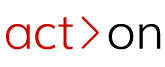 Join the CCR and other allies in raising awareness about the lack of protections for migrant workers and their rights in Canada. Write a letter to the Ministers responsible for the Temporary Foreign Worker Program, and send a copy to your Member of Parliament.
For suggestions and a template of topics to include in your letter, click here or follow the link below.