Write a letter to the Ministers and your MP!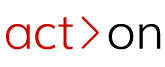 Write a letter to the Ministers of Citizenship and Immigration and Status of Women, and to your MP to oppose the proposal of conditional permanent residence for sponsored spouses. This unnecessary regulatory change will not have the intended impact of deterring "marriages of convenience", but will be harmful to vulnerable sponsored spouses new to Canada.
You can use this model letter, and adapt it according to your needs.