Description
Narrowing the Resettlement Gap: Views from the 2012 Annual Tripartite Consultations on Resettlement (ATCR)

"One refugee resettled, many lives protected" was the theme of this year's Annual Tripartite Consultations on Resettlement (ATCR). For UN High Commissioner for Refugees, António Guterres, this means that even one refugee resettled by a country positively changes that country's attitude toward other refugee issues. Given these benefits, he lamented the 'resettlement gap' – the small and shrinking number of resettlement spaces while refugee crises continue to erupt around the world.

During this webinar you will hear about the projected initiatives of governments and the UNHCR to close the resettlement gap, to make communities more welcoming to refugees and to discourage negative media messages about them.

Thursday 27 September, 1-2 pm (Eastern time)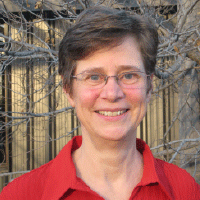 With Rose Dekker, co-chair of the CCR Overseas Protection and Sponsorship Working Group and Refugee Coordinator for World Renew (formerly Christian Reformed World Relief Committee). Rose represented the CCR at the Annual Tripartite Consultations on Resettlement (ACTR) in July 2012.
Resources from webinar
CCR members can view resources from this webinar here (you must be logged in to your CCR member account).