Description
If you are wondering how you can use social networks for grassroots advocacy, this free two-part webinar is for you! This webinar will offer an overview of strategic campaign planning, communications, and social media best practices with particular attention to issues affecting refugees. Join us to find out how to raise awareness, mobilize communities, build sustainable relationships, strenghten networks and encourage concrete actions by using social media and content creation tools.  
1st part - Thursday 28 April 2016, 2:00 - 3:00 pm (Eastern Time)
2nd part - Thursday 5 May 2016, 2:00 - 3:00 pm (Eastern Time)
Presenter: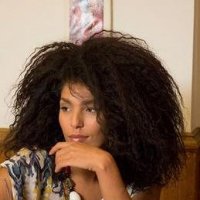 Jihane El Atifi
Jihane El Atifi is an activist and communications professional, with a focus on diversity, gender advocacy, social justice, human rights and community development. Her professional objectives seek to exploit digital and traditional media to educate, raise awareness, jump-start debates and encourage collaboration. 
* La présentation sera en anglais. Malheureusement nous n'avons pas la possibilité d'offrir ce webinaire en français, mais les francophones sont bienvenus à poser leurs questions en français*
To register:
This webinar is free-of-charge for anyone who would like to attend. 
CLICK HERE TO REGISTER FOR THIS WEBINAR
Is your organization interested in becoming a CCR member? Click here to find out more about joining the CCR and the benefits of membership.
For information about other upcoming CCR webinars, see: ccrweb.ca/en/webinars