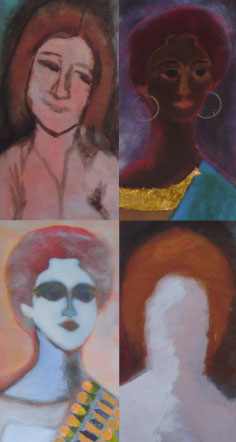 Conditional permanent residence for sponsored spouses eliminated
In October 2012, the federal government announced the introduction of a conditional permanent residence period for sponsored spouses and partners. 
This meant there was a period of conditional permanent residence of two years for sponsored spouses and partners who have been in a relationship of two years or less with their sponsors, and who have no children in common. If the sponsored spouse or partner does not remain in a conjugal relationship and cohabitate with their sponsor during the conditional period, their permanent residence could be revoked, and they could be deported.
Conditional permanent residence for sponsored spouses puts newcomer women at increased risk of violence and abuse. The measure was eliminated in April 2017, representing a victory for organizations such as CCR who have actively opposed it.
Visit the CCR campaign page on Conditional permanent residence for information and resources
Although immigrant, refugee, and non-status women experience the same forms of violence in their intimate relationships as those experienced by Canadian-born women, they also face particular barriers. A newcomer woman abused by her spouse or partner may suffer forms of abuse unique to the newcomer experience.
One form of abuse faced uniquely by immigrant, refugee and non-status women is the threat of reporting them to the immigration authorities and having them deported. Many women fear deportation even if they have the right to remain in Canada, because their partner may keep them uninformed of their full rights.
Immigration, refugee and sponsorship processes often put one partner in a position of power over the other. The reinforcement of power imbalances works in favour of an abusive partner or spouse.
Newcomer women also face particular barriers to accessing justice and services. This often takes the form of lack of access to information on their legal rights and recourse, as a result of isolation or language barriers. Newcomer women in situations of violence also sometimes fall through the cracks between women's organizations and settlement organizations due to a lack of awareness and training of front-line workers regarding the particular vulnerabilities and problems they face.
For more information on the particular ways that newcomer women can be affected by violence, see this page on how immigration status can affect women in situations of violence or abuse.
* * * * * * * * * * * * * * * * * * * * * * * * * * * * *
Magazine: Cultures West - Domestic Violence against Immigrant and Refugee Women Affiliation of Multicultural Societies Services Agencies of BC (AMSSA)
Article: Women with Precarious Immigration Status
Rose Elena Arteaga, Battered Women's Support Services, Vancouver