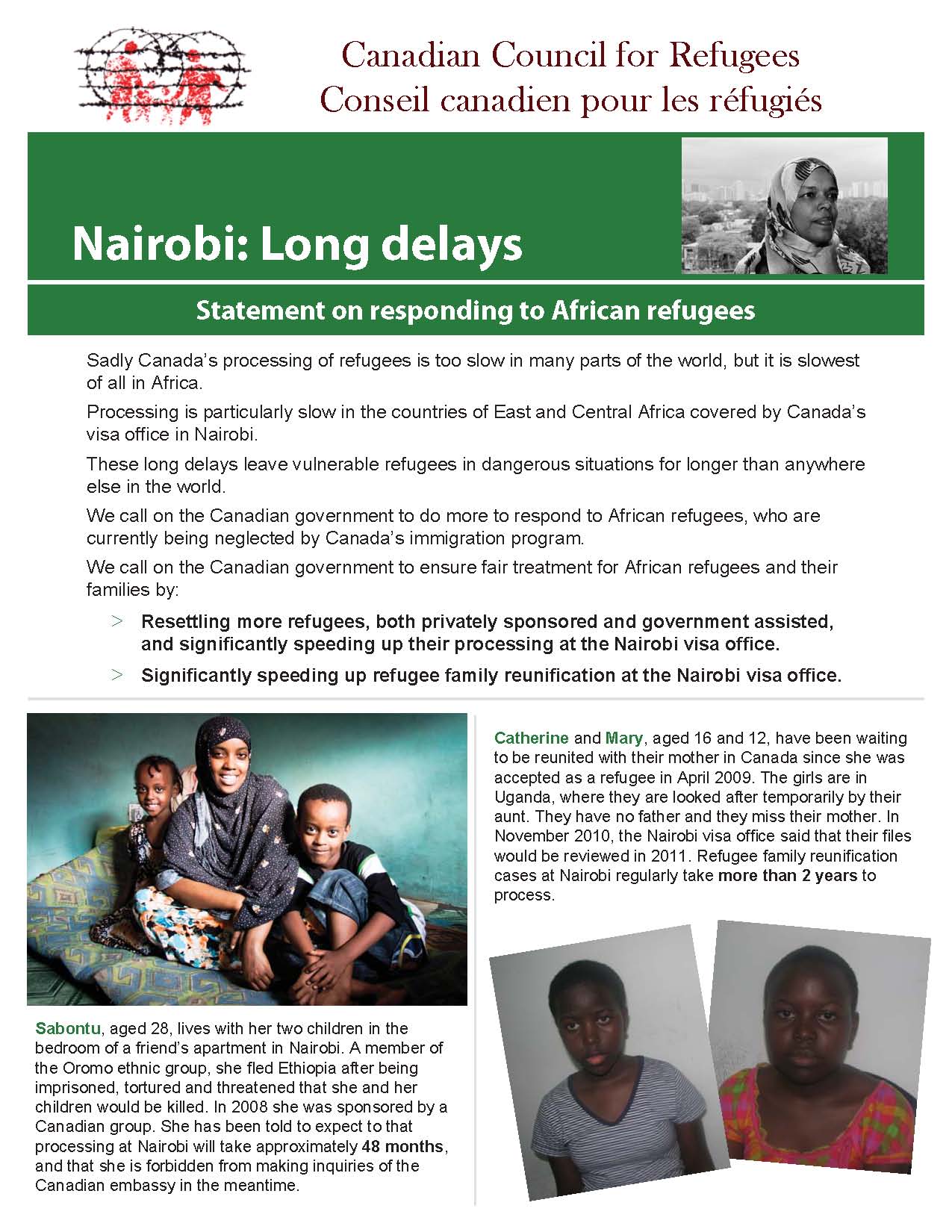 Sadly Canada's processing of refugees is too slow in many parts of the world, but it is slowest of all in Africa.
Processing is particularly slow in the countries of East and Central Africa covered by Canada's visa office in Nairobi.
The long delays at Nairobi leave vulnerable refugees in dangerous situations for longer than anywhere else in the world.
We call on the Canadian government to do more to respond to African refugees, who are currently being neglected by Canada's immigration program.
We call on the Canadian government to ensure fair treatment for African refugees and their families by:
Resettling more refugees, both privately sponsored and government assisted, and significantly speeding up their processing at the Nairobi visa office.
Significantly speeding up refugee family reunification at the Nairobi visa office.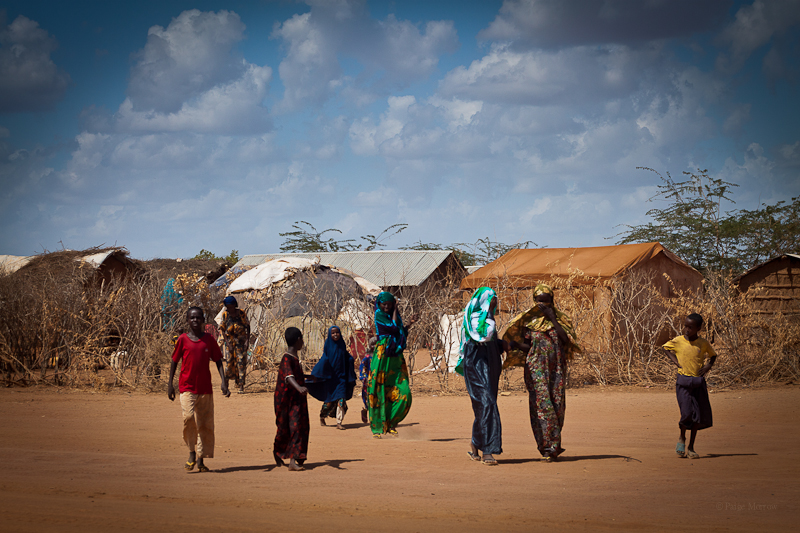 Click here for a print copy of this statement.
Statement endorsed by:
Canadian Council for Refugees
Afro-Canadian Evangelical Mission
Bishop's University/Champlain College Refugee-Student Sponsorship Project
Calgary Ethiopian Community Association
Centre Afrika
Centre Justice et Foi, secteur "Vivre Ensemble"
Committee to Aid Refugees
Diocese of London Refugees Ministries
Engagement citoyen Africain - Fondation Internationale d'Appui au Développement (ECA - FIAD)
KAIROS: Canadian Ecumenical Justice Initiatives
Liberian Friendship Society of Canada
Manitoba Interfaith Immigration Council Inc.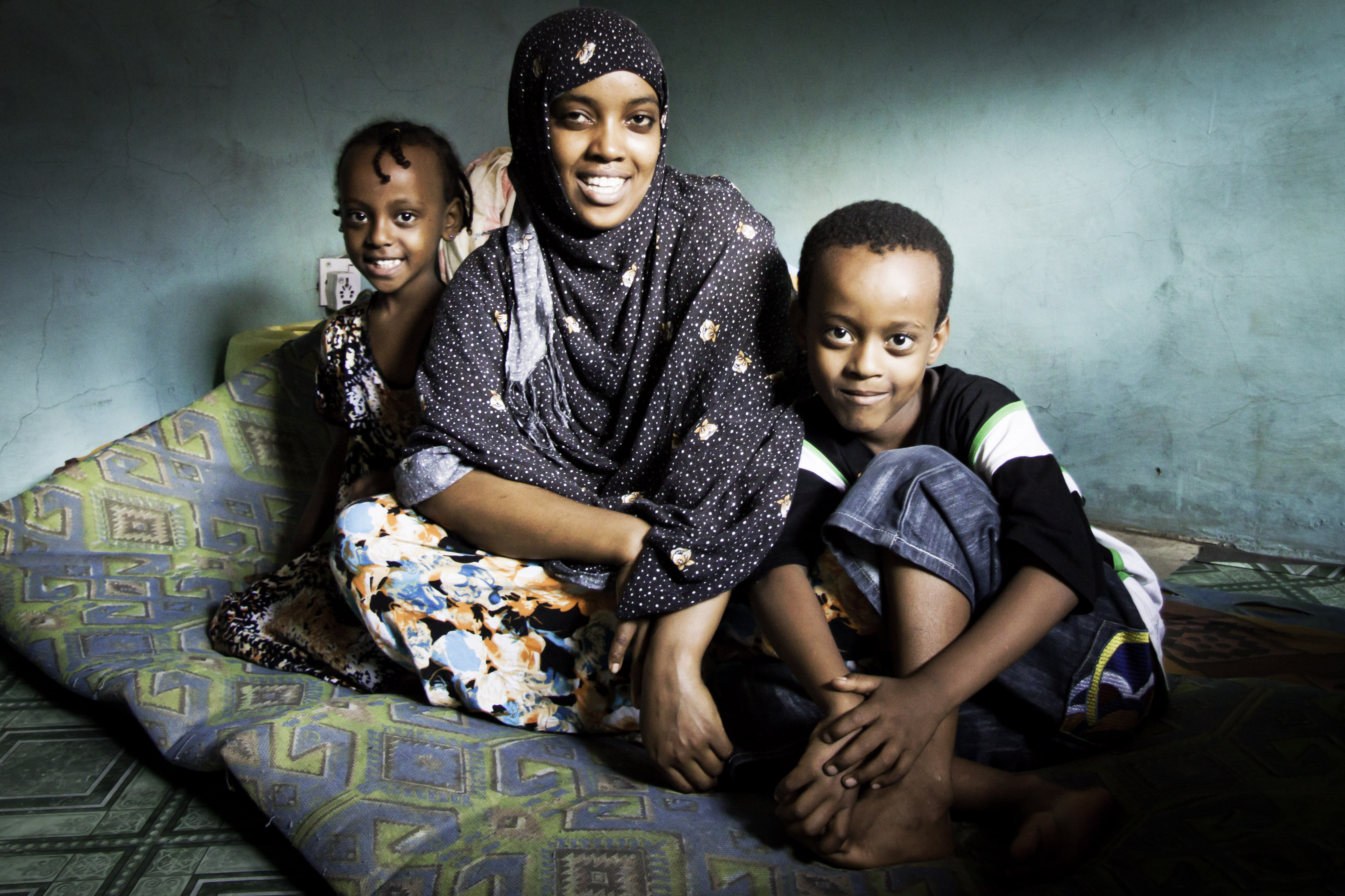 Montreal City Mission
North Star Triangle Project
Projet Refuge - Maison Haidar
Refugee and Immigrant Advisory Council
Regroupement Général des Sénégalais du Canada (RGSC)
Somali Cause
Somali Community of Windsor
The Refugee Forum
Welcome Home Refugee Housing Community
Windsor Baptist Refugee Ministries - Matthew House Windsor