"The beauty of living in a multicultural society is that our identities also are shaped besed on the interactions and exposure we have to different cultures and ways of living. We have become Citizens of the world."
This is a youth photography project led by SICK MUSE Art Projects.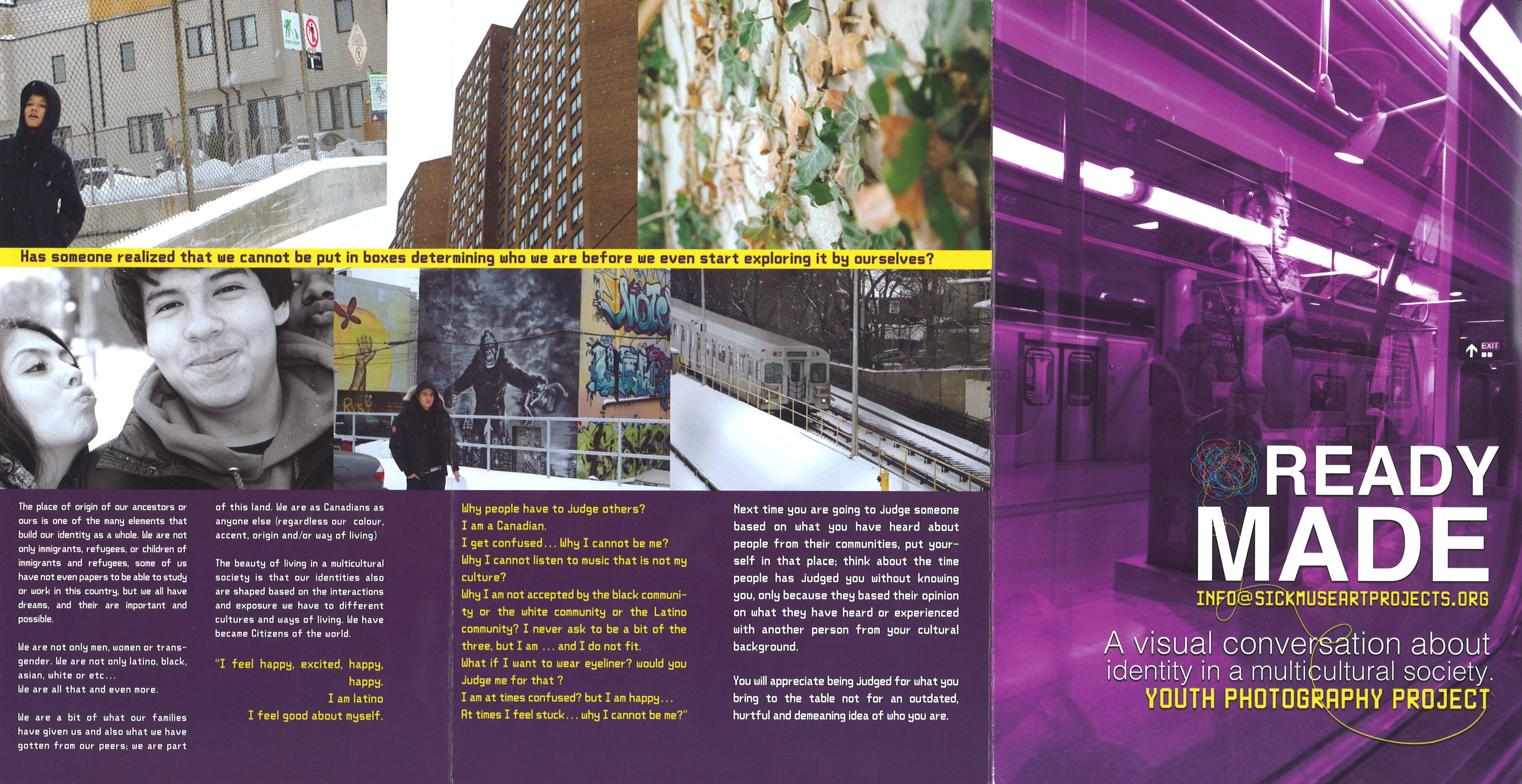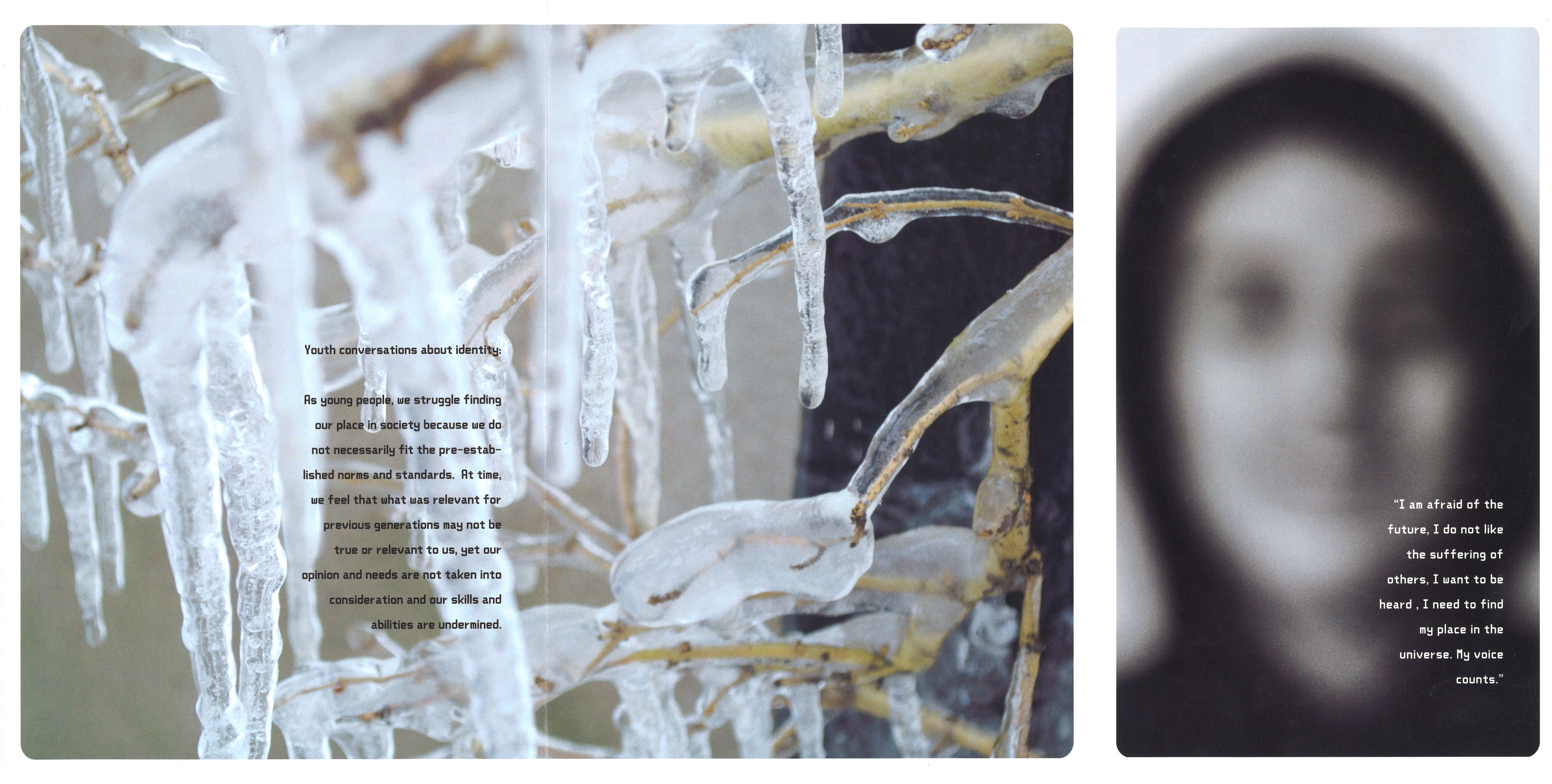 Click on each image to expand
The Story of READY MADE
This youth photography project led a visual conversation about identity in a multicultural society. It involved a 2-day photography workshop for youth ages 15-19 from Latin American communities in Toronto.  
As part of the workshop, the youth explore and reflect upon power imbalances in society in relation to their own identity, and on issues of stereotyping and discrimination. They also receive an intense 10 hour hands-on photography class using digital cameras. In the process, the youth are invited to explore photography as an art form and as a medium of self-expression. They do so by participating in a 4-hour field trip, where they are encouraged to express themselves through photography and to integrate the elements of power imbalances and identity into their photographic compositions.
The project created a brochure and documented the youth's photography to be used as part of a Photovoice initiative.
Contact: Paola Gomez Restrepo info@sickmuseartprojects.org
Sick Muse Art Projects
Website: http://www.sickmuseartprojects.org
Sick Muse works with community parters, create spaces for Emerging Artists from equality seeking groups to show case their work, to access opportunities for professional develoment and to engage communities meaningfully and actively in hands-on, high quality arts education integrated to issues of Social Justice.