In June 2015 communities across Canada organized Walks with Refugees as a way to mark World Refugee Day. A Walk with refugees is a guided tour with stops highlighting significant places and stories from refugees and others in your community, but it can take many forms.
Why Walk with refugees?
When you talk with people in your community about issues affecting refugees and former refugees, what are the reactions? Do they reflect the realities of refugees and former refugees in your community?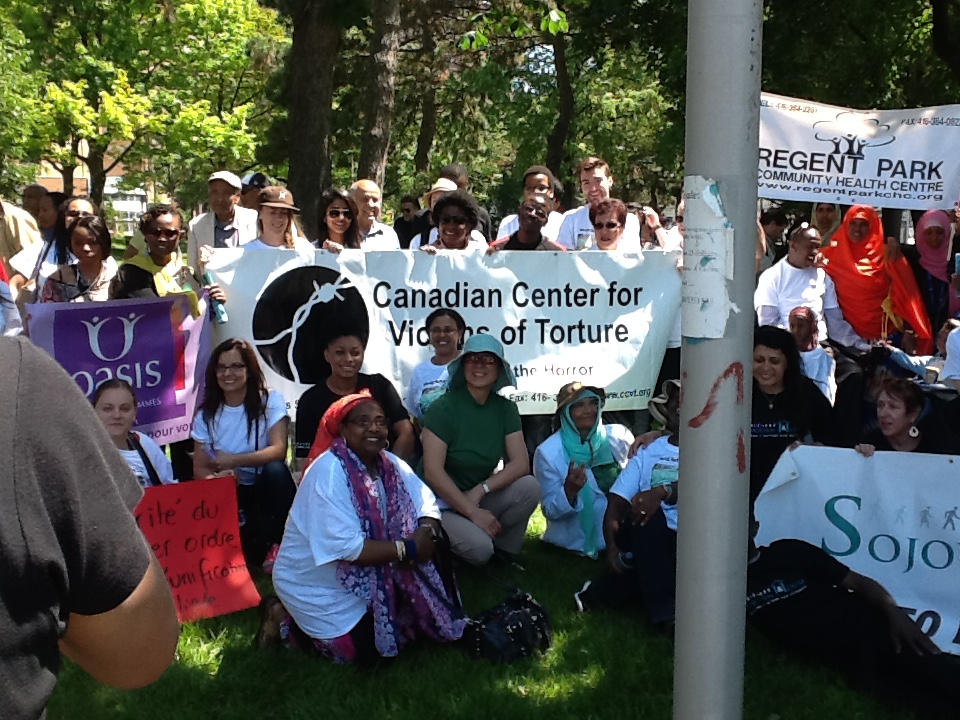 A guided walking tour helps connect the voices and stories refugees and others seeking protection to common landmarks and shared community experiences. See your community through new eyes and use your feet to join the national Walk with refugees.
Some of the events held across Canada in June 2015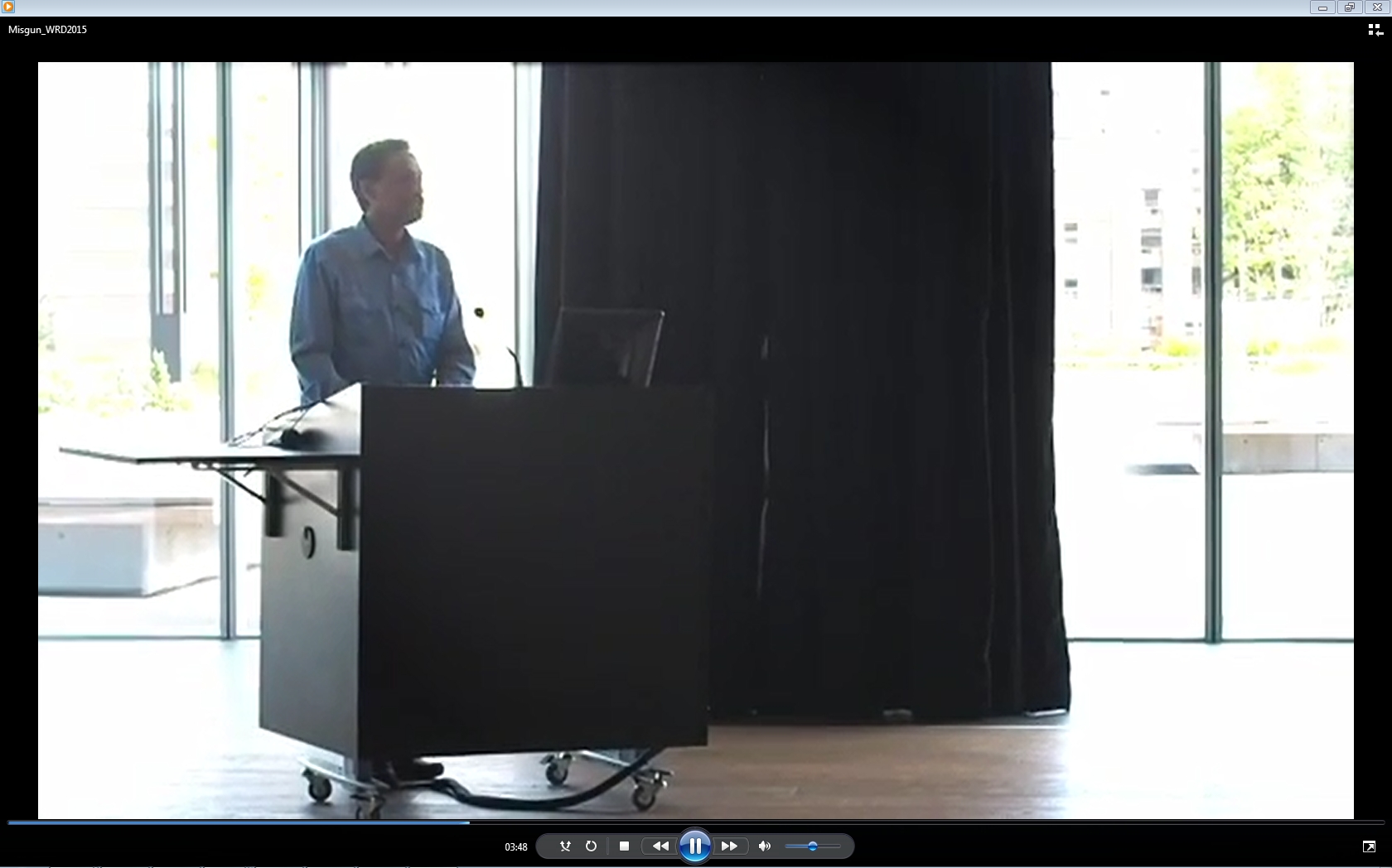 In Halifax approximately 150 participants walked 3 kms. They started outside Halifax City Hall, with a welcome and send-off by Mayor Mike Savage, and then walked to the new Halifax Central Library, where there was music and speeches. The walk was covered by the Chronicle Herald and CTV.
For more photos, see http://www.isans.ca/world-refugee-day-2015/.
Listen to a speech by Misgun, refugee from Eritrea.
In Montreal 130 walkers travelled 3.5km (for a total of 455 km). The walk started from the YMCA Residence (where many claimants spend their first days). Banners of all sorts were made, people sang and there were no injuries! Afterward there were speeches from 2 former refugees, the UNHCR representative in Montreal, a representative from the Immigration and Refugee Board, and Québec's Minister of Immigration, Diversity and Inclusion, Madame Kathleen Weil.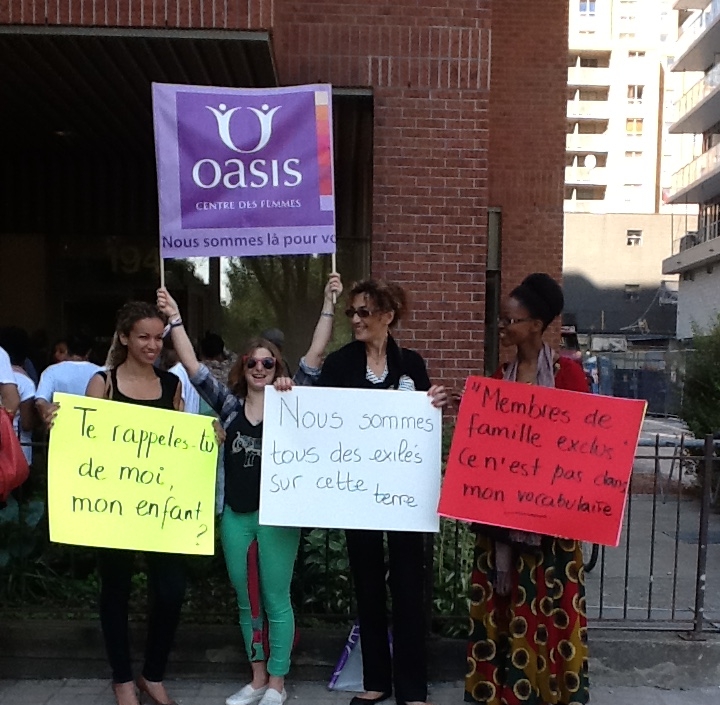 In Toronto approximately 110 participants including refugees/former refugees with their family, children, community agencies, concerned Canadians walked 2.4 kms with the theme of Family Reunification. The walk kicked off at the Canadian Centre for Victims of torture (CCVT), with a welcome speech by Christia Freeland, Toronto Centre MP, Oasis Centre de Femmes and CCVT client.  The crowd continued walking and making stops at the Regent Park Community Health Centre, remittance shop, Neighborhood Legal Services and Sojourn House where refugees spoke emotionally about the challenges they faced and are facing with the family reunification process and how they are coping, with the support of the organizing agencies. The crowd was wowed with a stack of remittance receipts and phone cards from one family at the Neighborhood Legal Services, that showcased not only the emotional but also the financial stress that a family goes through. The walk then concluded with a speech by Flemington Community Legal Services and a moment of silence as a reminder of the stories heard throughout the walk.
In the Waterloo Region participants walked 2km with stops along the way to hear from newly arrived and former refugees speak about their experiences. The sun was shining and well over 100 people came out to show their support and to learn from refugees in the region. The crowd was composed of reps from refugee-servicing agencies, concerned Canadians, refugee claimants, and former refugees.
See photos of the walk courtesy of Pamela Rojas, local artist and photographer, at https://www.dropbox.com/sh/dmkp9mkiy6vbuhf/AABG3rlYjn3J9AGITcw0GMfBa?dl=0,. And more photos on Canadian Lutheran World Relief's flickr site: https://www.flickr.com/photos/clwr/sets/72157654513009308
In Edmonton 65 people joined the walk (for a total of 175.5 km, from refugee serving organizations to City Hall, where other participants joined the event. At the City Hall everyone took part in an encouraging and hopeful program that sent a clear message that refugees play a large role in the support and future of Canada. The event featured songs, a dramatic presentation, guest speakers from Edmonton's refugee community, and more.
In Victoria there were events over two days at the Greater Victoria Public Library. The theme of Victoria's World Refugee Day 2015 celebrations was "Building community, breaking down barriers". The family-friendly event on Lekwungen Territory included live music, button making, children's crafts, a living library, food and more.
You can also take a Walk with refugees any day of the year. Learn more about the realities of refugees and former refugees, the contributions they make close to home, and find out how you can put the conversation about refugees in Canada on the right path.
Here are some suggested, everyday activities to keep Walking with refugees.