Address
The Croatian Cultural Centre
3250 Commercial Dr
Vancouver BC V5N 4E4
Canada
This full-day meeting will offer an opportunity for migrant workers to gather together with other participants (including advocates for migrant justice, front-line workers involved in settlement or other service delivery, and those involved in human rights or labour organizing) and share information and strategies on providing support to and advocating for the rights of migrant workers. 
The meeting takes place on June 2nd, directly after the CCR Spring Consultation, May 30 - June 1 2019, in Victoria.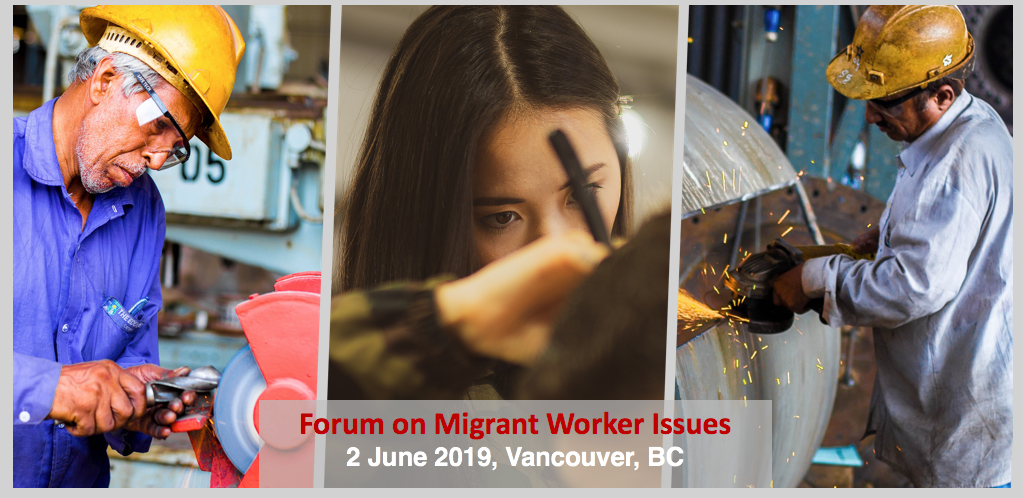 About the meeting:
The objectives of the meeting are to:
Create a space for sharing and learning among migrant workers, grassroots support groups, social service providers and migrant rights advocates
Share strategies and solutions for case work with migrant workers
Provide an opportunity for networking among migrant workers and individuals and groups working on issues related to migrant workers
Discuss policy advocacy and common campaign strategies
Should I attend?
You should attend this meeting if you are:
a migrant worker in Canada
an advocate for migrant justice and human rights
a front-line worker in settlement or other support service delivery
involved in the movement for worker's rights
Please note that this forum is not appropriate for recruiters or immigration consultants who work with migrant workers on a for-profit basis, or for employers.
Billets in Vancouver
We are looking for billeting opportunities for people who are unable to find affordable accommodation while attending the Migrant workers Forum. If you are interested in providing a billeting opportunity for a a participant or if you are looking for a billet, please contact Dennis Juarez at djuarez@mosaicbc.org or by phone: 1-778-591-9334 ext. 152
For more information:
Contact: Sandra Gasana (sgasana@ccrweb.ca)
Learn more about the CCR's work on migrant worker issues: ccrweb.ca/en/migrant-workers
Hosted by:
This meeting is co-hosted by the Canadian Council for Refugees and MOSAIC.
Host (organizer of event)
Canadian Council for Refugees