Canadian Council for Refugees E-Chronicle Vol. 7 #8, 10 December 2012
CONTENTS:
---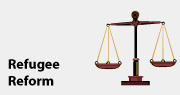 The government has announced that important changes to Canada's refugee determination system will be implemented on 15 December.
The CCR is concerned that, under the new system some refugees will not have a fair chance to make their case, because of the extremely short timelines.  The tight timelines will particularly disadvantage the most vulnerable refugees, including survivors of torture and rape, women with claims based on gender persecution, and refugees fleeing persecution on the basis of their sexual orientation.
In addition, some claimants will have fewer rights than others because they come from a country that is designated by the Minister. This creates a two-tier system and increases the risk that mistakes will be made, without the opportunity for them to be corrected, leading to the deportation of refugees to a situation of persecution. 
More information about the changes is available at ccrweb.ca/refugee-reform.
Organizations serving refugees may be interested in participating in a webinar on Preparing for C-31 on Wednesday 12 December.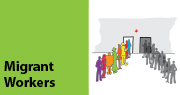 On 8 November, Human Resources and Skills Development Canada Minister Diane Finley announced that there would be a review the Temporary Foreign Worker Program. Since 2008, more migrant workers are in Canada on temporary work permits than the number of people coming yearly as permanent residents. While the CCR agrees that the Program must be reviewed and changes made, we are concerned that the evaluation criteria may focus more on short-term economic gains than on the protection of rights and access to services for vulnerable migrant workers.
Stay tuned for a related CCR announcement on International Migrants Day, 18 December!
For more information and resources from the CCR on the rights of migrant workers, see: ccrweb.ca/en/migrant-workers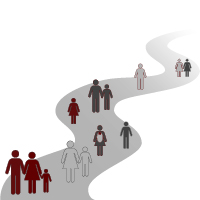 From 29 November - 1 December 2012, the CCR held its Fall Consultation in Toronto focusing on recent and upcoming policy changes affecting refugees and other newcomers to Canada.  Over 400 participants engaged in discussion on topics such as cuts to refugee health care, changes to the refugee determination system, access to benefits for migrant workers and new directions in refugee resettlement. We would like to thank everyone, especially local organizing committee members and volunteers, who contributed to its success! 
The CCR's Annual General Meeting concluded the Consultation. Several new members were elected to the CCR's Executive Committee, including a new President, Loly Rico. Ms Rico is co-director of the FCJ Refugee Centre in Toronto and takes over leadership of the CCR from Wanda Yamamoto, who stepped down as President earlier this year.
"This is a time when refugees – both claimants and resettled refugees – are facing important new realities in Canada," said Ms Rico. "I am committed to leading the Canadian Council for Refugees in working for fair and honourable treatment of refugees and other vulnerable migrants."
The resolutions adopted by the CCR membership are available at: ccrweb.ca/en/resolutions-dec2012
The summary report of the consultation will soon be available online under Recent Information at: ccrweb.ca/en/recent and ccrweb.ca/meetings
For Human Rights Day today, Loly Rico gave her first interview as CCR President on CBC Toronto's program Metro Monring. Listen to it here.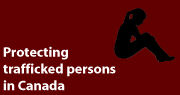 The CCR also hosted, in conjunction with the Fall Consultation, a National Forum on Trafficking Issues, which provided an opportunity for non-governmental organizations to develop recommendations on policy priorities and to share ideas in assisting women, men and children who have been trafficked into Canada. A summary report of the Trafficking Forum will soon be available on the CCR trafficking page, http://trafficking.ca and on the CCR library page, http://ccrweb.ca/en/library.

We also invite you to browse through the CCR database of human trafficking resources available online at: http://ccrweb.ca/en/trafficking-resources.

For further information, please contact Samanta García-Fialdini, CCR Trafficking Project Coordinator by email at: sgarcia@ccrweb.ca.