CONTENTS:
Nairobi: Long delays webpage
Youth Network online forum
2010 Refugee Claim Data & IRB Member Grant Rates
-----
a) Refugees unfairly kept in detention
In February, the Canadian Council for Refugees together with a number of other groups expressed dismay at the government's aggressive efforts to keep the passengers of the MV Sun Sea in detention.  As a result, men, women and children seeking Canada's protection have spent months deprived of their freedom, at significant cost to the taxpayer.
Most refugee claimants are not detained on arrival in Canada, and those that are detained are usually released within a matter of days or weeks.  In the case of the MV Sun Sea passengers, however, the government has been demanding more proofs of identity than usual, investing significant energy and resources in a search for adverse information about the passengers, advancing weak arguments for inadmissibility based on tenuous alleged connections with the LTTE, vigorously opposing release by the Immigration and Refugee Board, and contesting orders of release in the Federal Court, even in cases involving children.
Supplementary estimates tabled in Parliament earlier in the month revealed the huge cost of the government's chosen response to the MV Sun Sea arrivals.  The Canada Border Services Agency expenses for the MV Sun Sea, which include the direct detention costs, come to over $22 million.  The costs for the Immigration and Refugee Board, largely for the detention reviews, come to $900,000. 
These costs would be dramatically lower if the MV Sun Sea passengers had been treated by the government the same as other refugee claimants, and released as soon as their identity was reasonably established.
The Federal Court has recently issued a strong condemnation of the tactics used by the government to try to keep the Sun Sea passengers in detention, describing them as potentially an "abuse of process."
For the related media story, see: Judge slams 'abuse of process' in Tamil detentions at:
http://bit.ly/exette
For more information to counter common myths about refugee claimants, see: http://ccrweb.ca/en/myths-and-facts-2011
b) Refugee Rights Day, April 4th: Honouring refugee rights in Canada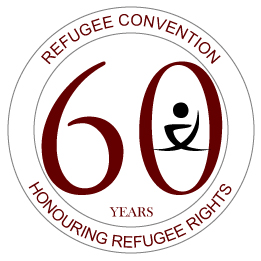 April 4th is Refugee Rights Day – the anniversary of the Supreme Court's 1985 Singh decision, and a key opportunity to celebrate the fact that refugee rights are human rights.
In the Singh decision the Supreme Court found that the Canadian Charter of Rights and Freedoms protects the fundamental rights of refugees. The Court decided that 'everyone' includes refugee claimants in the sentence: 'Everyone has the right to life, liberty and security of the person and the right not to be deprived thereof except in accordance with the principles of fundamental justice.'
2011 is the 60th anniversary of the Refugee Convention.  It's a good time to reflect on its meaning for Canada as a country and for refugees and refugee claimants in our community and elsewhere in the world.  How are we honouring refugee rights 60 years later?
We would like to hear about events being planned across the country to celebrate Refugee Rights Day.  Submit information about your event on the Refugee Rights Day webpage so that we can help spread the word. 
Check the Take Action! section for action ideas and current campaign activities to raise awareness of refugee rights in your community.
For more information about Refugee Rights Day and what it means in Canada, see: http://ccrweb.ca/en/refugee-rights-day
c) Reactions to Minister Kenney's speech criticizing the Federal Court
There have been strong reactions from the legal community to a speech delivered by Minister Kenney to the University of Western Ontario on February 11. In the speech, Kenney criticized decisions of the Federal Court and called for a dialogue with judges so that they can better understand the government's policies.
The Refugee Lawyers' Association of Ontario (RLA) issued a media release February 18 calling the remarks inappropriate. "The independence of the judiciary is an essential element of democracy," said RLA President Geraldine MacDonald. "The Minister's comments are an attack on the independence of the Federal Court."
The Canadian Bar Association wrote a public letter to Minister Kenney strongly condemning his public criticism of judges "as an affront to our democracy and freedoms."
In an opinion piece published in the Globe and Mail, law professor Audrey Macklin and lawyer Lorne Waldman outlined why government ministers need to respect the independence of judges, by refraining from any public criticism. They note that forthcoming changes to the refugee system mean that decision-makers in refugee cases will soon be public servants, with less independence than judges. "Based on this government's practices, criticism (or even the threat of criticism) by the minister may well cause these decision makers to reasonably fear for their livelihoods if they make decisions that the minister finds politically unpalatable. All Canadians have reason to be concerned whether these decision makers will be genuinely independent."
For more information:
Canadian Bar Association letter: http://www.cba.org/CBA/submissions/pdf/11-12-eng.pdf
Canadian Bar Association release, CBA criticizes Immigration Minister's comments about judges, 22 February 2011, http://www.cba.org/CBA/News/2011_Releases/2011-02-22-Kenney.aspx
Globe and Mail, When cabinet ministers attack judges, they attack democracy, op ed, Audrey Macklin and Lorne Waldman, http://bit.ly/guNZxY
Letter from the Barreau du Québec (Quebec Bar)
http://www.barreau.qc.ca/pdf/medias/positions/2011/20110225-ministre-kenney2.pdf
Minister Kenney's speech: http://bit.ly/ejBtOB
d) Coming soon to Hamilton: CCR Spring Consultation 2011 – Register now!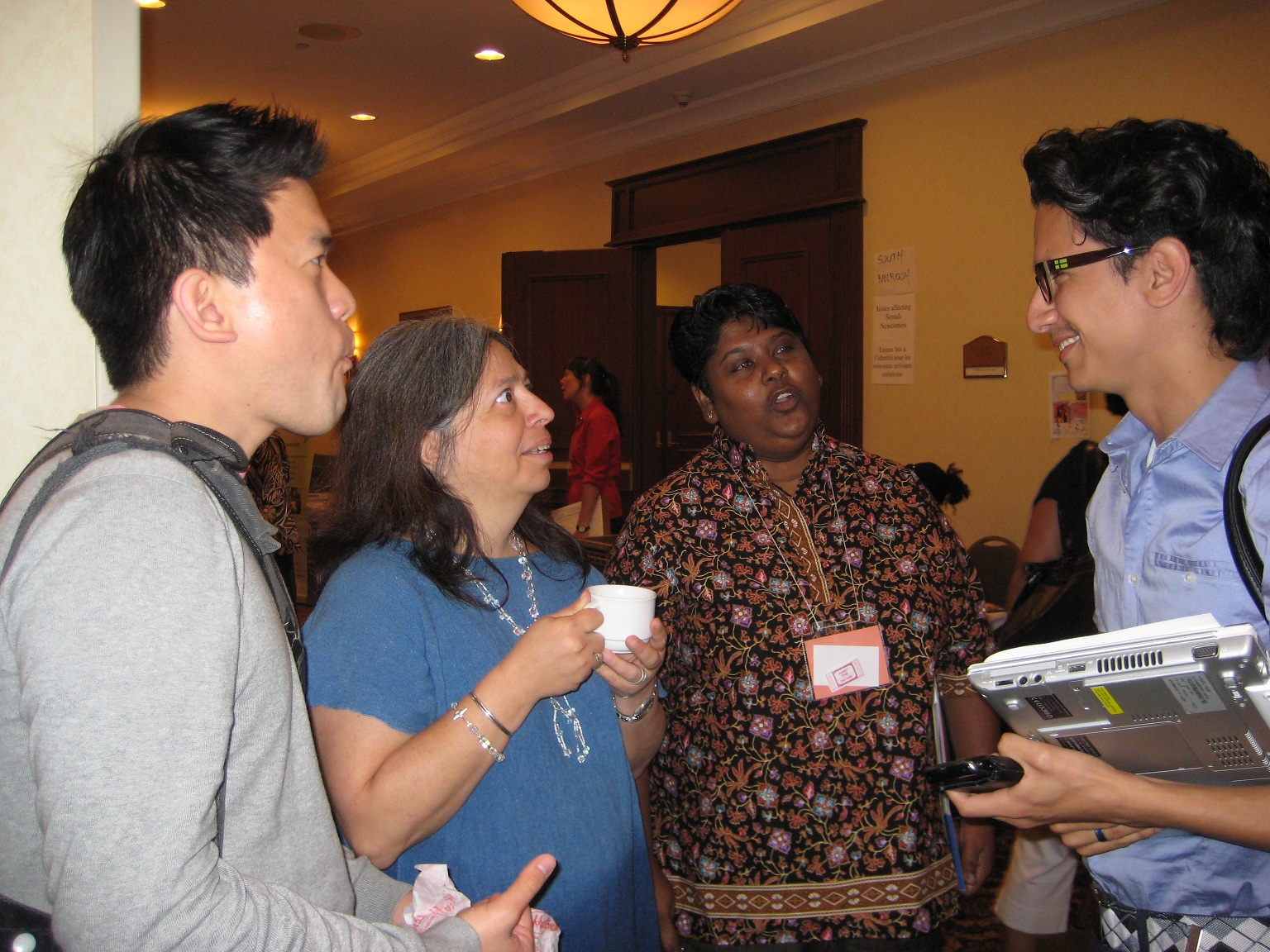 From 26 to 28 May 2010, people concerned for refugees and immigrants from across Canada will be gathering in Hamilton for the Canadian Council for Refugees 2011 (CCR) Spring Consultation on the themeHonouring Refugee Rights: 60th anniversary of the Refugee Convention. 
Discussions will address issues that challenge refugees, immigrants, advocates and community workers.
Information about the Consultation and online registration forms are available at: http://ccrweb.ca/meetings  Register before 6 May for reduced fees!
e) Faces of the CCR: Christina Harrison-Baird, Trafficking Project Coordinator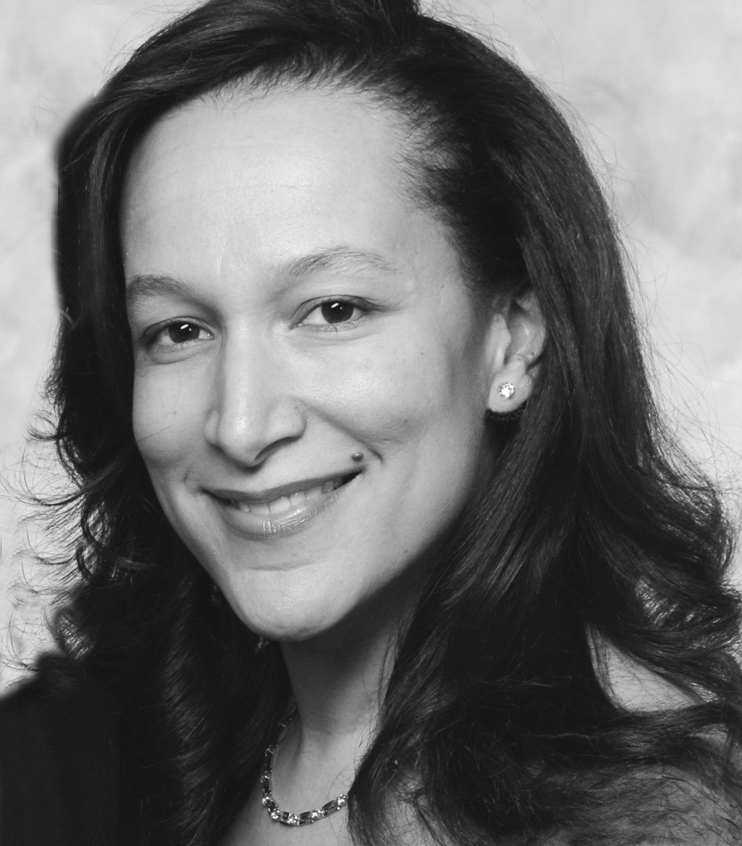 Christina Harrison-Baird is the Chair of Persons Against the Crime of Trafficking in Humans (PACT-Ottawa), an organization concerned with all forms of trafficking which focuses on advocacy, education, networking and support services.  Christina is also the coordinator of a small CCR trafficking project.
A lawyer by training and a long-time advocate for trafficked persons in Canada, Christina summed up the present challenges this way: "Criminalizing traffickers has been a greater priority in Canada over protecting the human rights of trafficked persons.  Canada's adoption of the Temporary Residence Permit (TRP) was a welcome step in the right direction, but it is not entrenched in law.  TRPs are a part of a ministerial guideline that can be revoked at any time. And while TRPs have helped a small number of people, they are not an adequate response.  I would like to see protection for trafficked persons enacted in law."
The CCR's Canada-wide trafficking project, which Christina leads, is gathering information about support across the country for trafficked persons and working to expand a pan-Canadian network of non-governmental organizations concerned about trafficking for labour, sex and other forms of exploitation. "The network will promote and guide outreach and awareness-raising about trafficking in all regions, and the development of best practices in services to trafficked persons.  We believe that it is vital to consolidate the response to trafficked persons to better protect them," says Christina.
And how can others become involved in this project?
Christina: "Write to me!  Share with me your current activities and the tools you have been using.  Tell me what gaps you see in the protection of trafficked persons.  I will put you in touch with others that are addressing similar concerns and let you know whether I have come across a resource that can help you in your work." 
You can reach Christina by email at: charrisonbaird@ccrweb.ca
For more information about the CCR's efforts to protection trafficked persons in Canada, see: http://www.trafficking.ca
f) New from the CCR
- Nairobi: Long delays webpage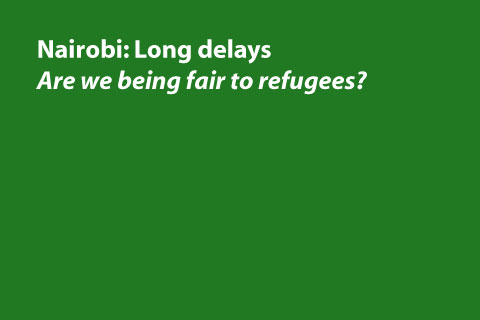 The CCR has created a new page to highlight our campaign to address the long delays at Nairobi, particularly as they affect privately sponsored refugees and family members of refugees.

You can find the webpage at: http://ccrweb.ca/en/nairobi

Please promote this page in whatever ways you can (circulating the link, linking to it from your website, etc). We also welcome suggestions for further developing it, including other stories to profile.
- Youth Network online forum
The Youth Network is launching a NEW forum platform to build a more effective online social network.  To stay in touch with us, please register!  Non-youth are also welcome to join.
On this forum, you can subscribe to your favourite topics to receive email notifications, create your own profile, view who is online, write messages directly to other members, add attachments to your messages, and much more!  Thanks to Adama Diop (CCR Youth Network member in Montreal) for his creative ideas and efforts.
Check out this new virtual space for newcomer youth advocates at: forum.ccrweb.ca
g) Other new resources on the CCR website
- 2010 Refugee Claim Data and IRB Member Grant Rates
As in the past few years, assistant professor Sean Rehaag has compiled the rates of acceptance of refugee claims by members of the Immigration and Refugee Board (IRB) for the past year. 
You can now find the statistics for 2010, together with links to data from previous years, at: http://ccrweb.ca/en/2010-refugee-claim-data
-----
Looking for other ways to stay in touch with the CCR and refugee and immigration issues?  Subscribe to receive updates from the CCR on Twitter and Facebook:
To join the CCR on Facebook: http://www.facebook.com/ccrweb
To follow the CCR on Twitter: http://twitter.com/ccrweb
To view CCR videos on YouTube: http://www.youtube.com/ccrwebvideos