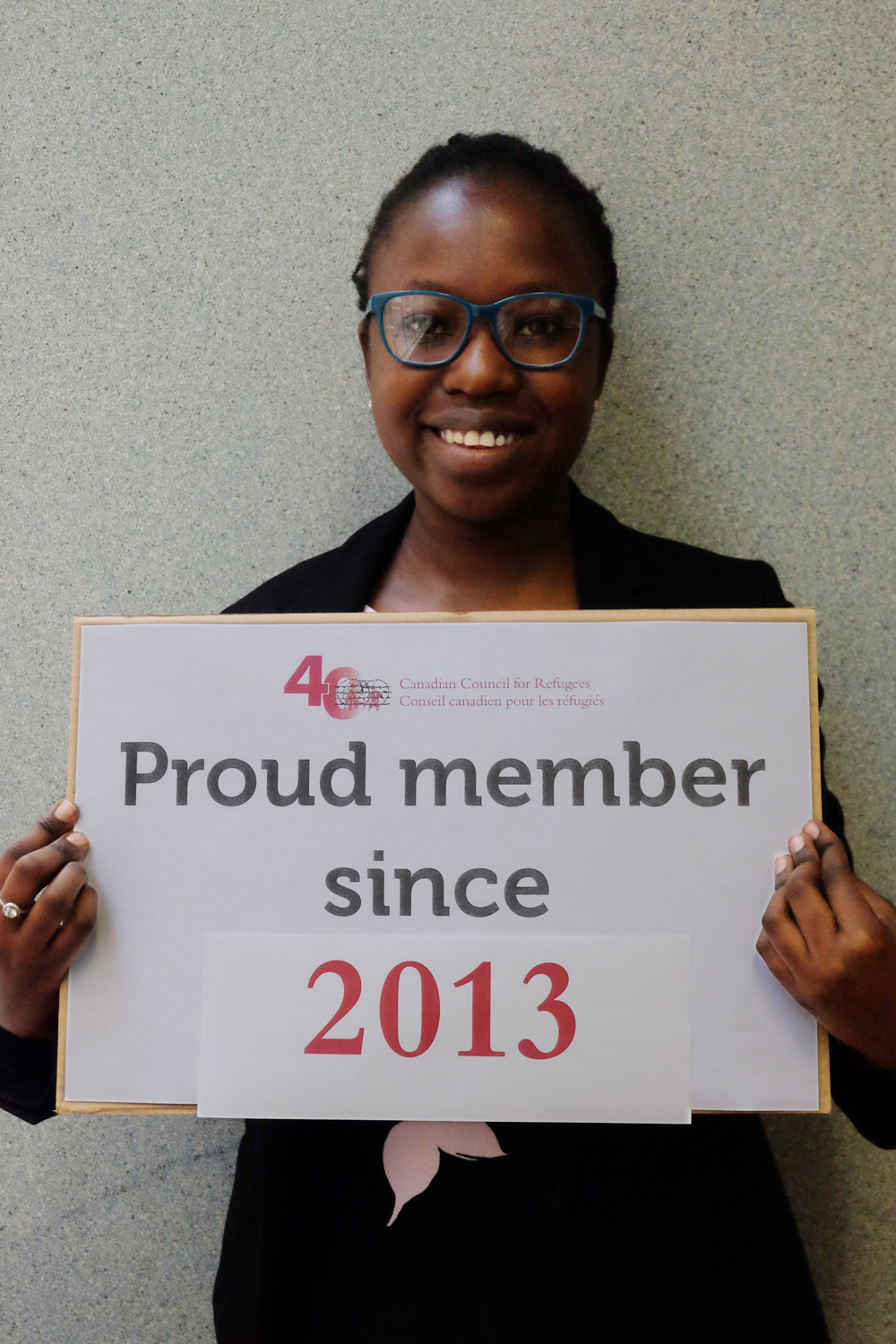 How long has your organization been involved with the CCR? What about you, personally?
As a part of the CCR's 40th anniversary, we would like to highlight the critical roles played by the individuals and organizations who have contributed to our successes together.
We will feature CCR member pictures and stories on the CCR website and in our communications with members in the months to come. You are welcome share your stories and portraits too!
Here's what you can do:
Find out what year your organization became a member of the CCR
Download a poster with the text, and the year your organization joined the CCR.
Print the poster and take your photo with others involved with your organization, or on your own.
Send your 'Member of the CCR since...' photos to cfrench@ccrweb.ca. Photo files should be high resolution (300 dpi or more) images. If the files are too big to send by email, please don't reduce them. Contact us by email for an alternate way to send.
Tips for taking great portrait photos:
Choose a well-lit area, preferably with natural light and light backdrop colours. Don't take your photo with a window as a backdrop.
Avoid visible texts in the background, as well as black, green or dark background colours.
How we will use your picture:
Have concerns?
We respect concerns for confidentiality. Some people don't want their faces to be shown publicly. Some don't want to be identified online. Let us know if these considerations apply to any of the people in the photos you send us by email to cfrench@ccrweb.ca.