Address
599
Portage Ave
Winnipeg MB R3B 2G3
Canada
What
This year will be the 5th edition of the CCR Youth Network Youth Action Gathering under the theme, A Community by and for you: Creating your space and your place in Canada. The 2017 YAG will be a bit special because it has a double purpose. A YAG is always a space created for and by Youth that allows newcomer youth, including young refugees, immigrants, youth settlement workers and allies to come together from across Canada to discuss common challenges facing newcomer youth and to equip themselves with the necessary tools to address these challenges.
With this year's Newcomer Youth Civic Engagement (NYCE) project, the YAG will also serve as a platform to share and discuss best practices for newcomer youth involved in their community. What does it mean to create a youth-led initiative?  How can you bridge local initiatives to national ones? How do you feel supported and heard as youth within an organization? We hope to reach out to a wider audience of newcomer youth participants who will have the space to share their experience as newcomer youth leaders in their community and to pass it on to others.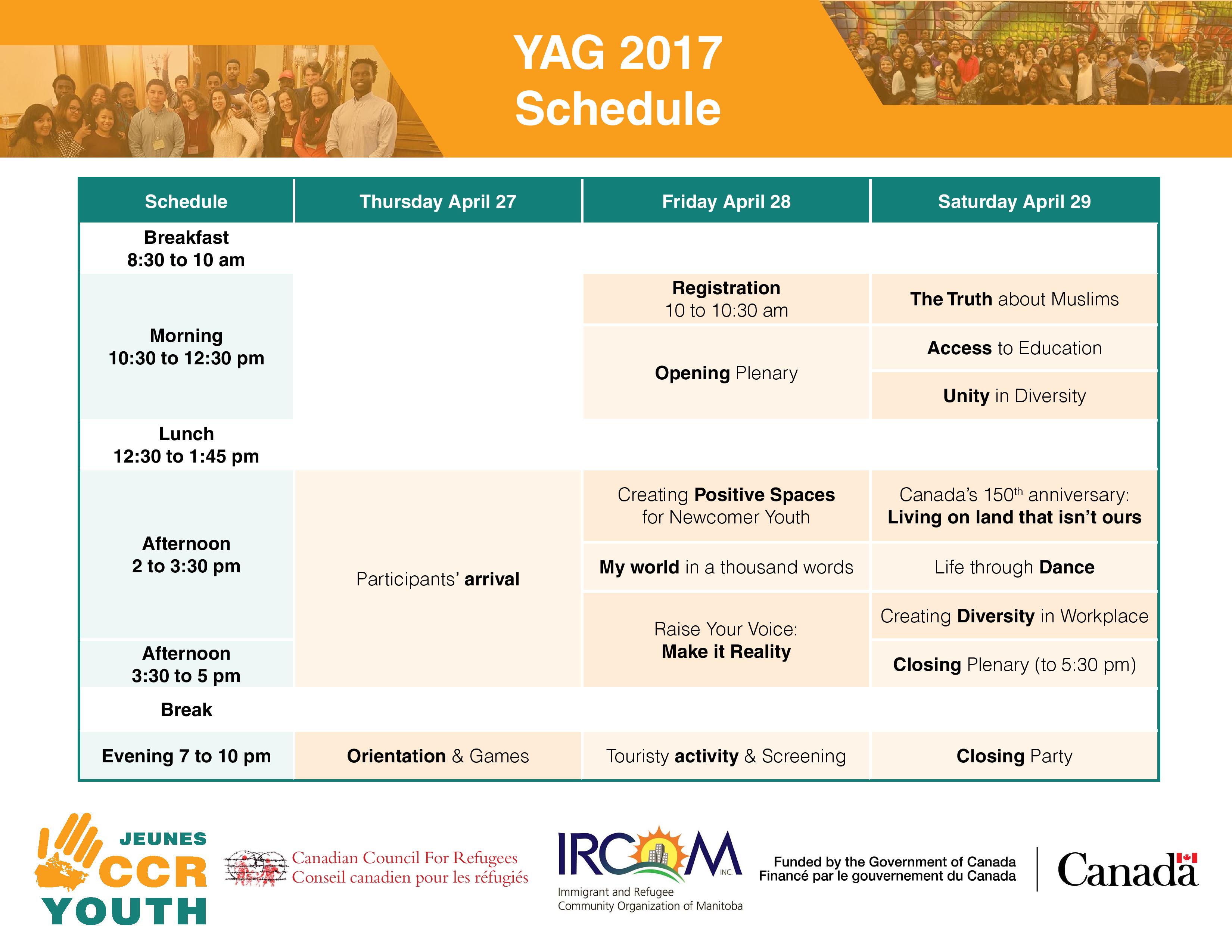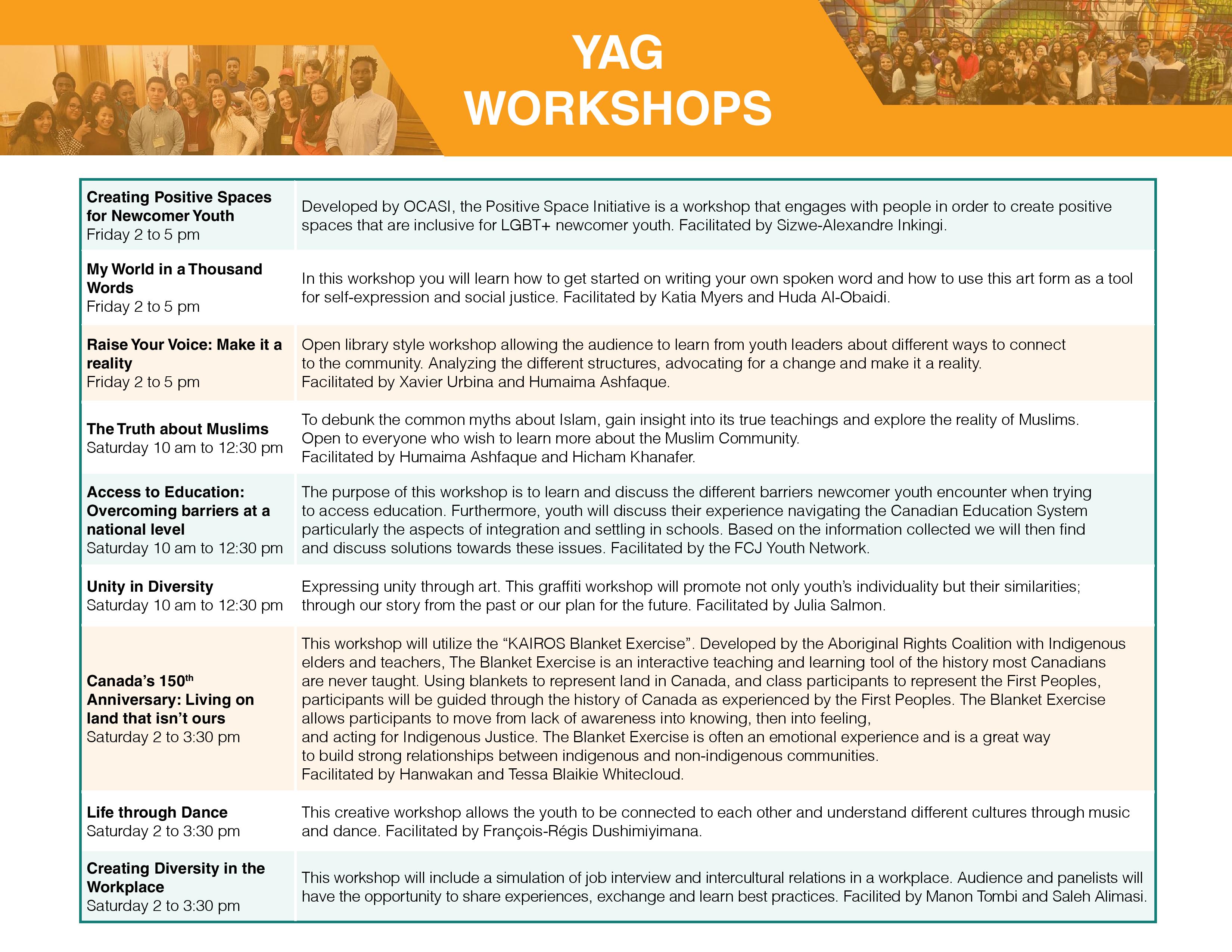 Where 
The Immigrant and Refugee Community Organization of Manitoba (IRCOM) will be hosting our 5th YAG at the Richardson College for the Environment & Science Complex at the University of Winnipeg Campus downtown Winnipeg.
Accommodation
The CCR Youth Network had made arrangements with the Holiday Inn & Suites Downtown Winnipeg and has a reduced rate at $129 per night for a double bedroom that includes 2 double beds and can host a maximum of 4 people. If you wish to reserve a room there, please contact Eva Gracia-Turgeon at egracia-turgeon@ccrweb.ca . If you have family or friends or wish to find another type of accommodation, you are free to do so too! 
Food
During the event we provide breakfast and lunch, as well as snacks and refreshments on the Orientation night of the 27th and Dinner for the last evening on the 29th. The youth participants should then plan to have at least $15 to cover for the one other dinner on April 28. 
How can I join? 
Are you between 16 to 25 years old and you are a newcomer youth or ally?!
A. Let us know that you want to participate at the YAG 2017  by filling the registration form (note that there are no more places for now, sorry).
B. Start fundraising now! Check out our fundraising tips and join us all at the YAG.