Project location: Winnipeg, Manitoba
Organizing team Members: Saleh Alimasi, Ganni, Hassan, Abshir, John, Selam, Milko, Beathe, Console, Asha, Zeinab, Aweng, Louise, Zeinab, Asha, Betty K, Abdul, Misa, Ketsia and Peter.
Supported by: The Immigrant and Refugee Community Organization of Manitoba (IRCOM)
The project
Starting from scratch is a challenging experience that prompts the need for a community to support you along the way; a community working with all of its members, in which everyone has a say. The  After School Program at IRCOM allows for the youth to work on building positive social relationships in a safe space. From that entry point, the youth at IRCOM aims to engage in making Winnipeg a more inclusive community.
The youth's ideal Winnipeg
The youth met on January 14 and talked about what their ideal Winnipeg would be. They first identified gaps in services, in areas such as for housing and sports. They discussed how the education system tends to dehumanize newcomer youth by not giving them equal opportunities. The youth felt that generally people aren't aware of their situation and of the different obstacles that newcomer youth face when trying to access education. They pointed out how newcomer youth's lack of opportunity can lead to drug and alcohol problems, peer pressure and the exacerbation of stereotypes. The case of mental health issues also was a big concern for them; services are still not adapted for newcomer youth. Moreover issues faced by young newcomer girls and women aren't well understood, and there is a need for more intersectionality in the way feminism is addressed. 
Together they decided to focus on five issues:
Affordable housing
More recreational/sportive activities
Acces to education
Adapted mental health services
Awareness around young newcomer women and girls' issues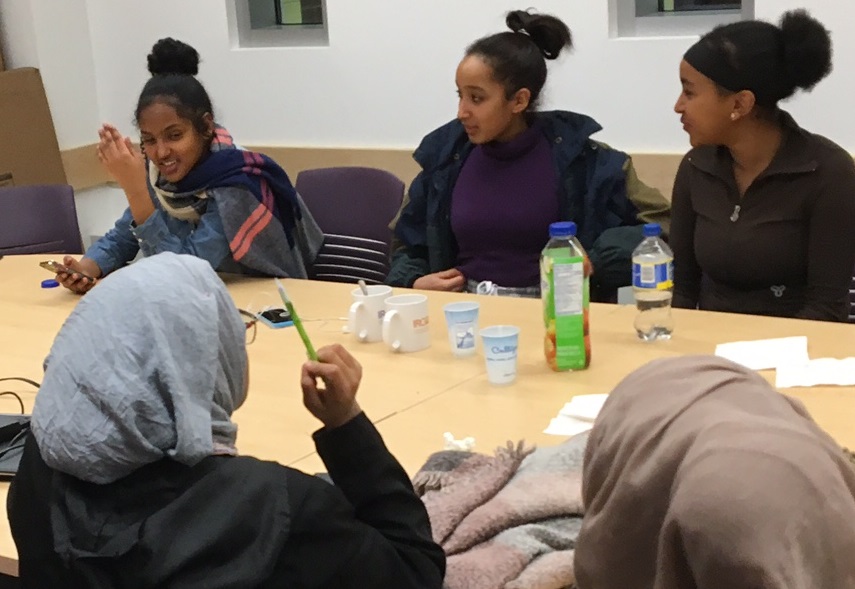 Taking Action!
The Winnipeg youth met again on February 4, 2017 to present to the Inclusion and Civic Engagement Sector Table  of the Local Immigration Partnership Winnipeg. Their presentation focused on the key obstacles affecting their full and equitable participation in their community as newcomer youth. In order to do this, they had three working groups addressing the five barriers they identified in their first session. The outcome of their session was the creation of initial drafts which identified the barriers and provided reccomendations to implement as solutions, for example, ensuring ESL teachers have adequate training regarding newcomers' experiences and the diveristy of their backgrounds.
Contact
Golocha Boru
Lead Program Support Worker
After School Program
Telephone: 204-943-8765 ext 250 and 150 or 204-943-4810
gololchab@ircom.ca

Mathew Joseph
After School Program
Telephone: 204-943-8765 ext 250 and 150 or 204-943-4810
mathewj@ircom.ca