Project location: London, Ontario
Organizing team Members: Sally Hammad, Mohammed Eid, and Elyas Farooqi
Supported by: The Muslim Resource Centre for Social Support and Integration (MRCSSI)
The Project
It is very important for young newcomers to feel a sense of community. One way to establish this support system is by having access to a network of people of their own age and who have similar experiences. The NYCE team in London, Ontario created this particular community as a forum for young people to share their experiences and constructively and creatively address their emotions, issues, barriers and concerns.
A Newcomer youth's first year in London
Led by Sally, the youth team met with newcomers to discuss and describe their first year living in Canada, in particular looking back at their experiences in London, Ontario. Participants focused on the topics and themes of friendship, the importance of safe spaces for young refugees and newcomers to Canada, their first impressions of the country (including strange or amusing differences they noted), and their expectations before coming to Canada in comparison with the realities they experienced after their arrival. They then proceeded to create a visual map depicting the challenges faced during this first year at school, when accessing services, and with friends and family.
They all identified that there was a lack of cultural understanding on both ends; the newcomer youth's host countries did not know a lot about their country of origin, and vice versa, there was not a lot of knowledge accessible to future newcomers on the culture of their host country. It was decided that they would try to tackle the issue by addressing it in three different ways:

1. Expressing their own identities to teachers and service providers
2. Giving advice to future newcomer youth students
3. Giving advice to the London community and other service providers.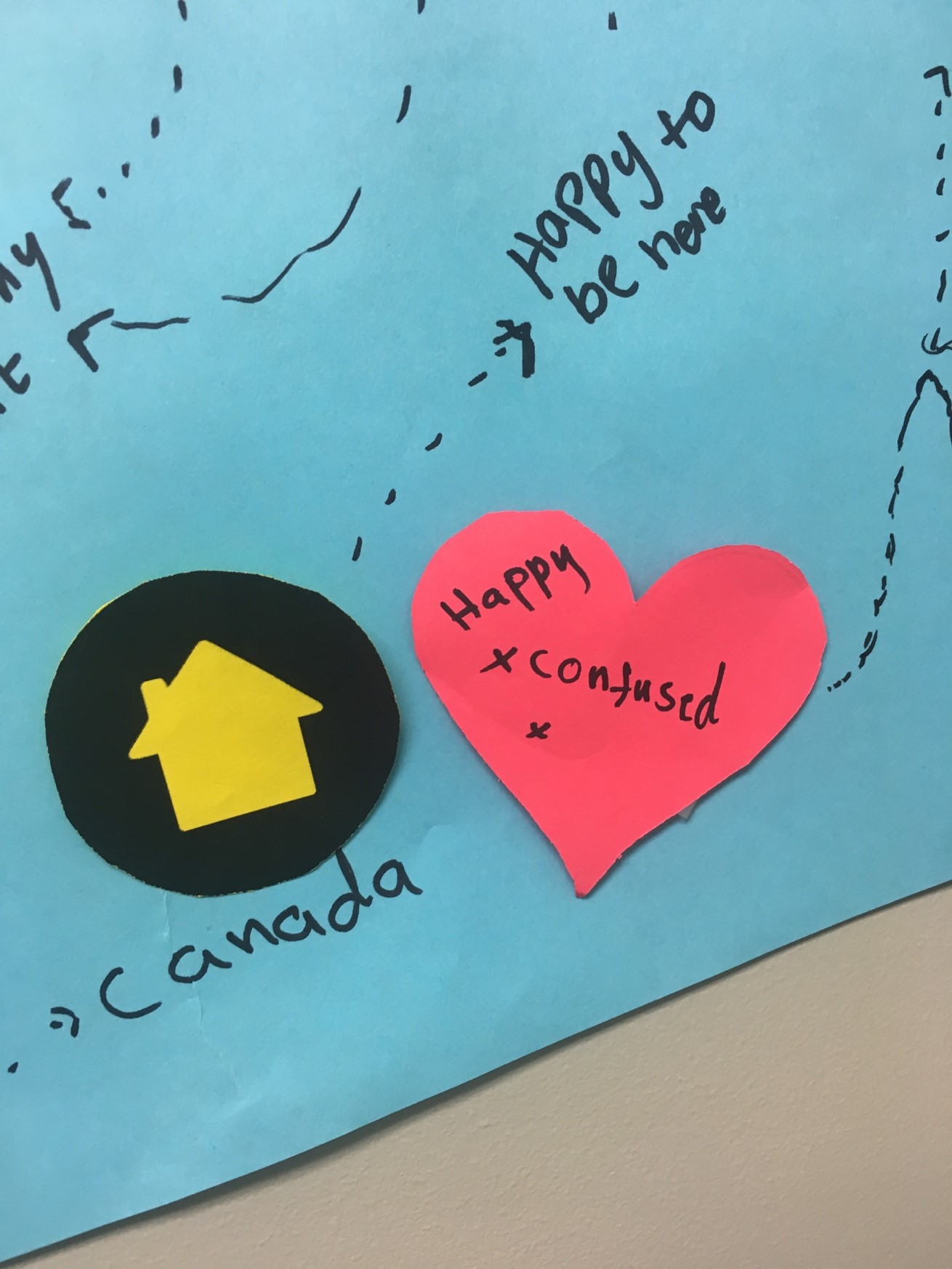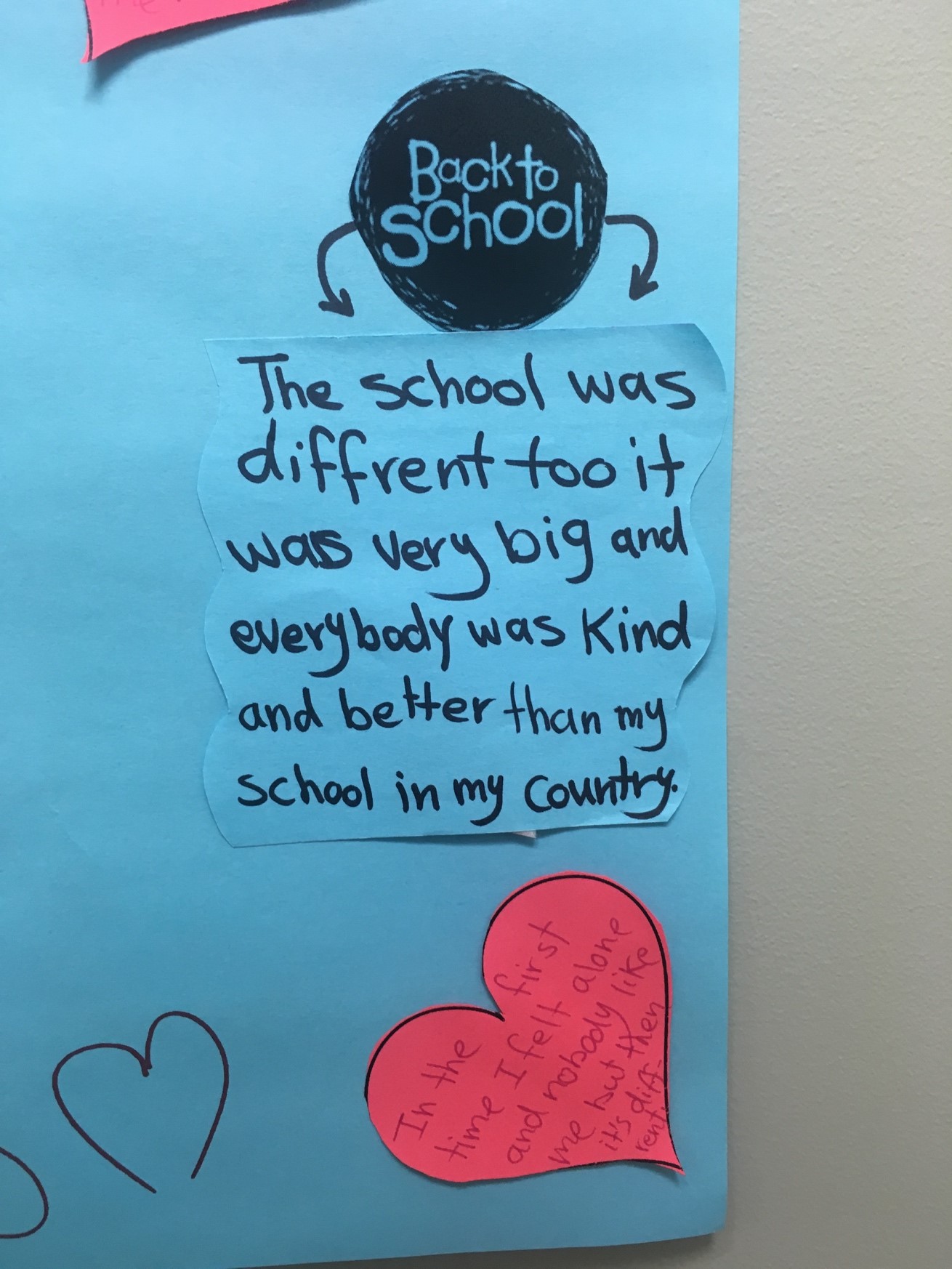 Taking Action!
The youth of London have selected an artistic project to use to address the lack of dialogue between newcomer youth's cultures and the host country's culture.The creation of this video interested a lot of the participants of this first meeting, and so the video is supported by inforgraphics created by the youth which address questions of culture and identity.
Contact
Gina Kayssi
Community Engagement Facilitator
Muslim Resource Centre for Social Support and Integration
111 Waterloo Street, Unit 503
Telephone : 519-672-6000 ext. 7