Milia - Saint John, New Brunswick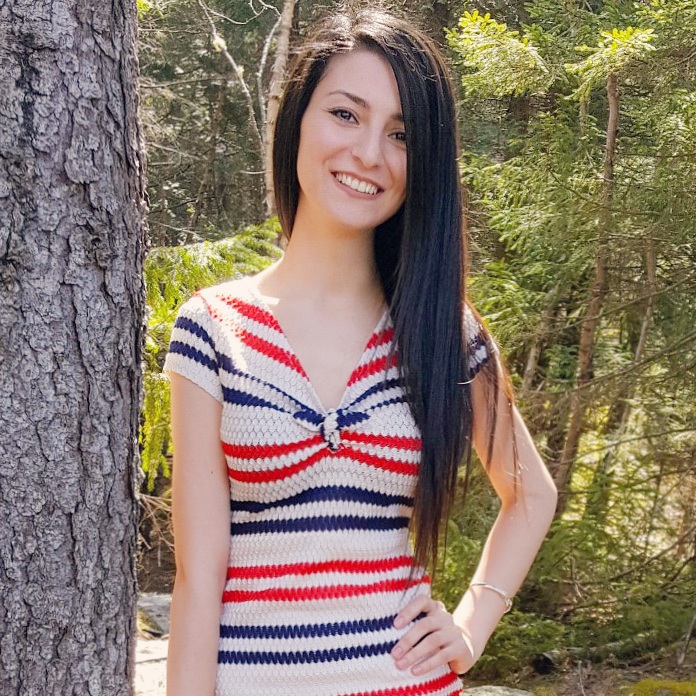 Milia was the leader of the Saint John NYCE project. She loved the YAG because it was a place for all of the passionate youth voices to come together, it was "so educational, impactful and fun at the same time", and a reminder that youth have terrific power which needs to be encouraged.
In the lead up to the YAG, Milia's NYCE project offered a platform by and for youth at every stage of its planning and execution - from planning workshops to delving deep into addressing the issues they identified in them, she and the other youth leaders were able to cultivate a platform to investigate the issues faced by youth in their community.
Hicham - Montreal, Quebec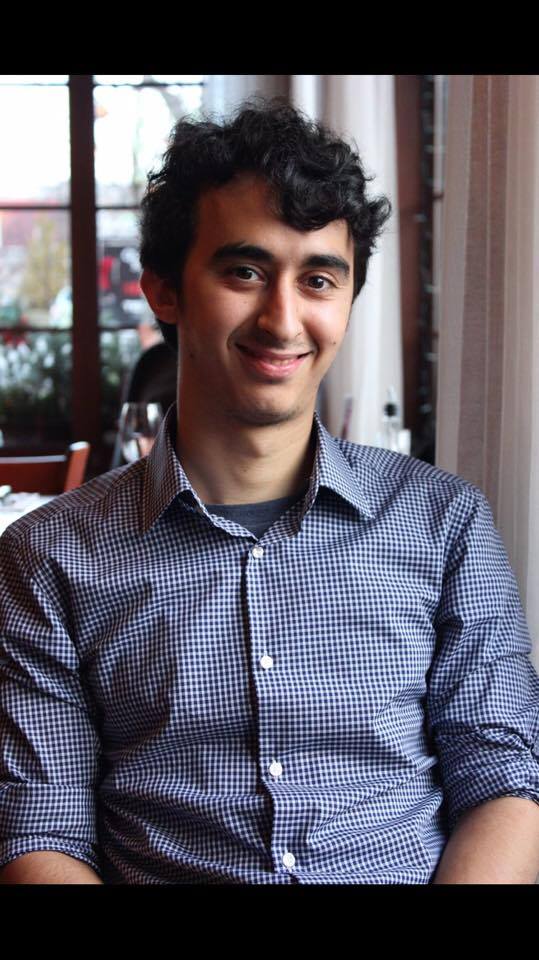 One of our Newcomer Civic Engagement project leaders, Hicham Khanafer, explained his experience at the YAG 2017 as magical -
for him, it was seeing so many young people come from all across Canada, to represent both their provinces and their countries at the YAG and all the passion and love he saw in their commitment to defend the rights of newcomer youth that reminded him of the strength that comes with working together
Hicham facilitated a workshop on Islam at the YAG, and also presented his own civic engagement project which focuses on the recognition of diplomas for newcomers, the long and complex procedure for the asylum seekers, and the language barriers for newcomer youth.
Pierre - Joliette, Quebec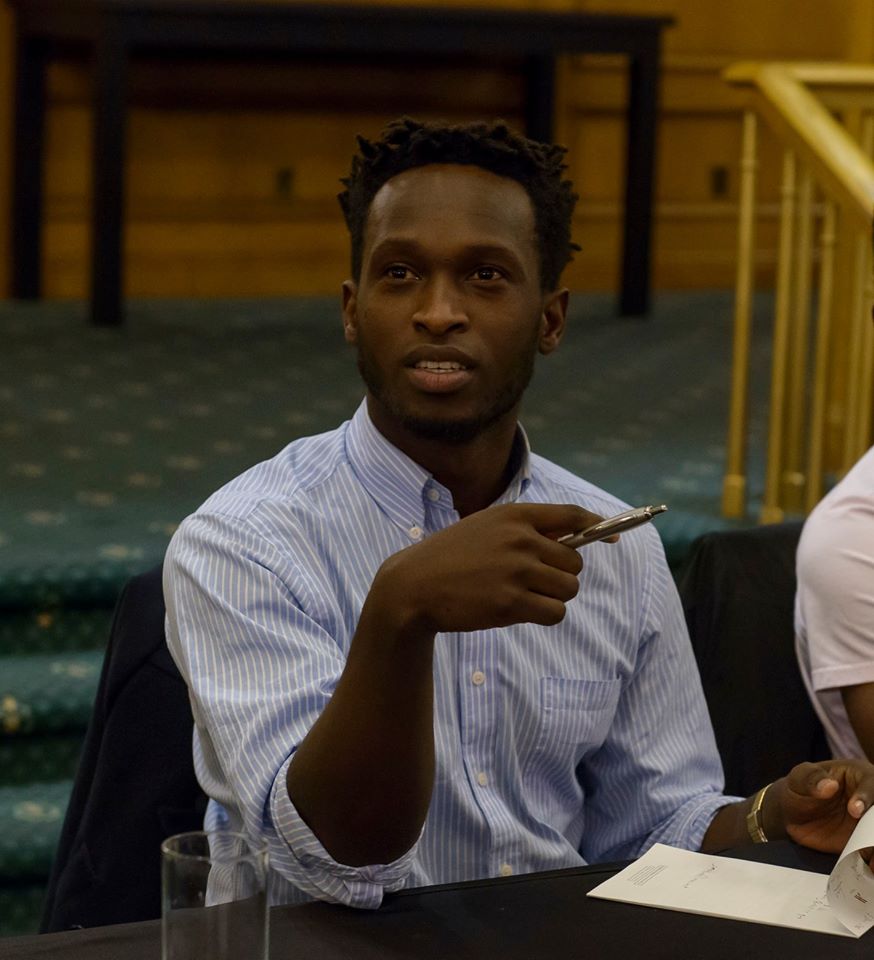 Pierre Dushime, a NYCE youth leader in Joliette, Quebec, is working on a project in his community to create a house for newcomer youth to gather! At the YAG 2017 he was able to share what he's been working on and hear from others about their work: "Wow! Wow! Wow! It was such a vivacious meeting by youths all over Canada. I was fascinated to see us, the youth, putting actions together on how to tackle issues concerning newcomers in Canada. Similarly, it was enriching to be able to exchange experiences, knowledge, wisdom, hardships, issues, you name it. This sense of collectiveness further strengthens the faith I personally have in the youth. Thank you to all! We were indeed LIT!"
Julia - Toronto, Ontario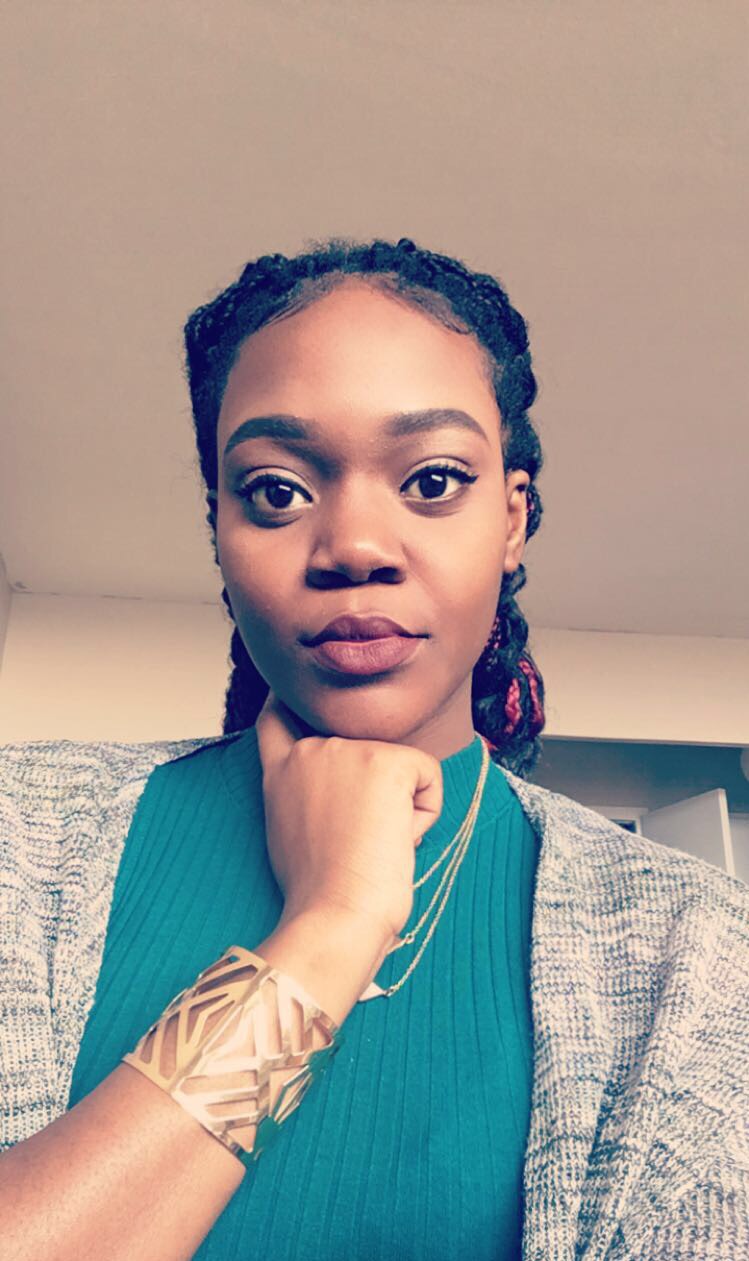 Julia A Salmon was a NYCE project leader and workshop leader at the YAG 2017. Her project centered on the issues newcomer, non-status and refugee youth face when they arrive in Canada - especially in terms of access to education. At the YAG she facilitated a workshop called 'Unity in Diversity', which drew on what she learned during her project with other Toronto youth from the FCJ Refugee Centre. Her workshop aimed to show people there are as many things that can bring us together as those that can divide us - and through graffiti youth were able to express themselves, to embrace cultures and their uniqueness, and to start grasping the idea of intersectionality. If we can do this, Julia thinks that our individuality and recognition of it can inform and shape the complicated relationships power, privilege and oppression have in our world, inviting us to value diversity, and in turn, each other.
Narges - Vancouer, B.C.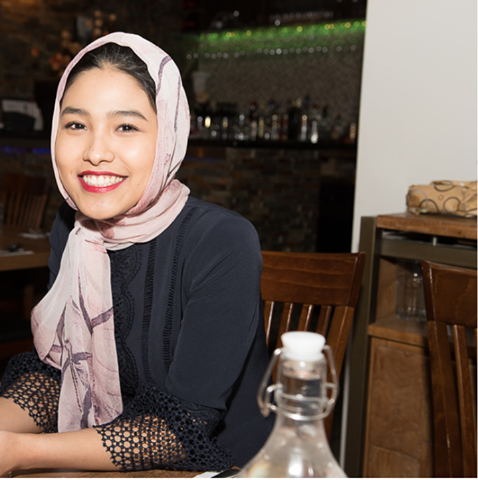 For our youth leader, Narges Samimi, it has always been hard to see injustice without trying to do something. After leaving Afghanistan she experienced a difficult situation so she knows how challenging it can be for newcomers arriving. Narges wants to work on improving the first year of refugees in Canada. It is the most difficult stage for refugee youths and their parents; there are only few resources to support them. To make this change, she works towards giving credit to ELL students, giving info about Canadian system and encouraging youth to raise their voices to be heard in the society and in public policy, as well as working with school districts - striving to help as she can.
Naol - Edmonton, Alberta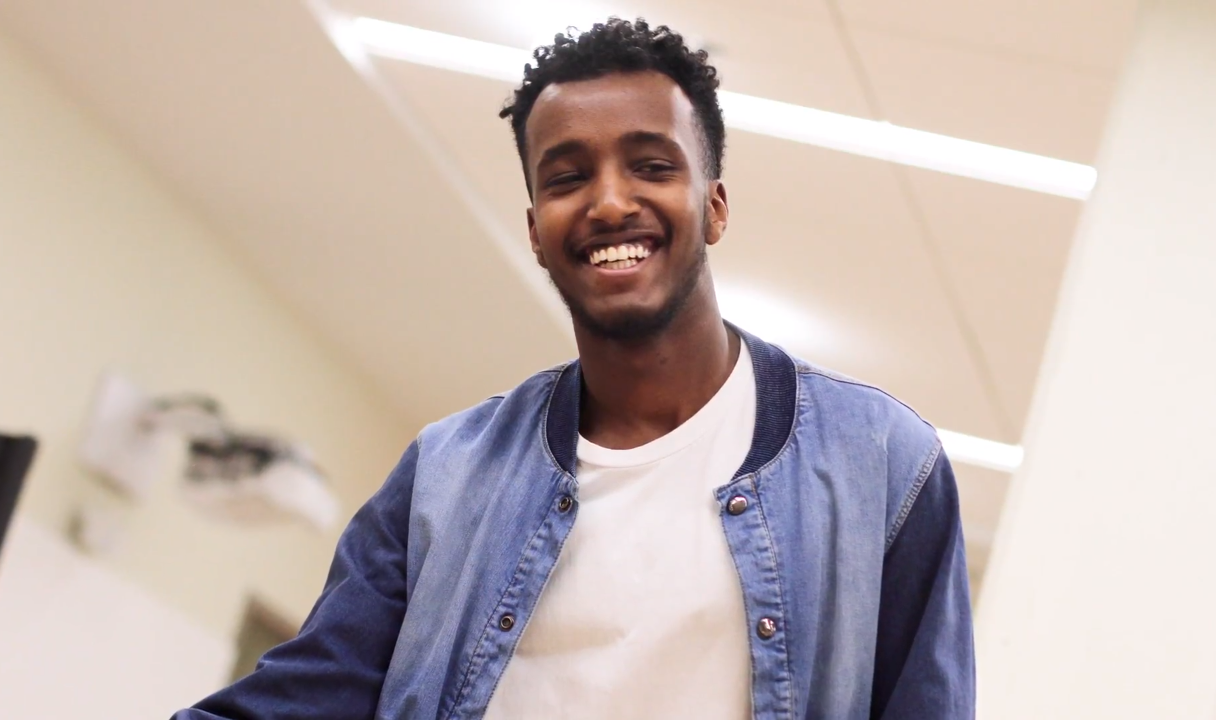 Naol Kassa is one of our NYCE youth leaders from Edmonton who worked on the 'Newcomers are Lit!' project. He came to Canada a little over two years ago and feels very passionate about the community he lives in, devoting his time to help other newcomer youth integrate into society, by striving to resolve the issues newcomers face. He loves the connections the Youth Network brings - "hearing people's stories is very inspiring and uplifting because you can relate to the stories and it gives you hope that one day you are going to overcome the problems you face."
.
Noussaiba - Fredericton, New Brunswick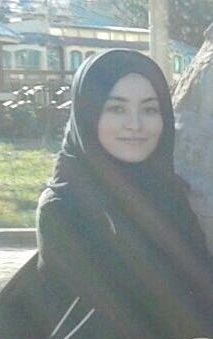 Noussaiba Dehimi led the Fredericton Newcomer Youth Civic Engagement project, focusing on raising awareness about issues newcomer youth face, and addressing access to education, especially for post secondary. Here are some of her reflections on her experience:
"The NYCE project was an opportunity for young leaders to make their voices heard. Being a newcomer myself, I was looking forward to bringing attention to the issues faced by newcomers in my city today. It was a great opportunity not only to share our ideas with leaders around the country, but also to connect and build life-long friendships with other leaders who are just as passionate to make positive change in the world. Together, we can!"
Obada - Windsor, Ontario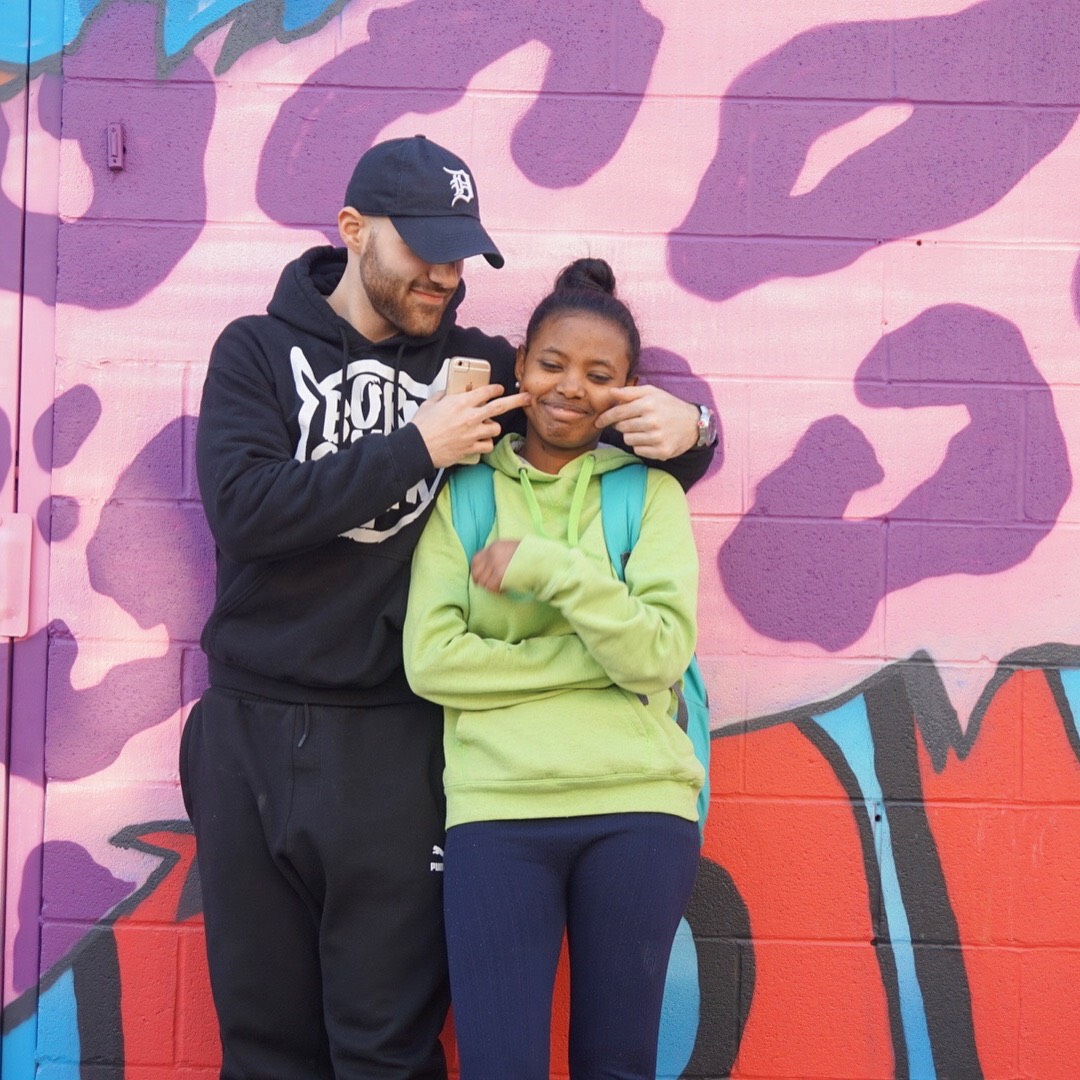 Obada Baghdadi, a Syrian refugee, and NYCE leader, came to Canada in search of hope - within 6 months of his arrival, he was determined to give back to the society that has welcomed and embraced him. He has dedicated his time to mentoring youth and helping them integrate through the Youth Action Gathering. Obada believes that the simplest act of compassion can make a profound impact on someone's life and YAG is the place to make that happen. Obada has been actively engaged in workshops all across the board but what ultimately brings him the uttermost joy is putting a smile on someone's face.
Humaima - Toronto, Ontario
Youth leader, Humaima Ashfaque, works extensively with the York University Syria Response and Refugee Initiative to educate people about the refugee crisis around the world. By studying Disease Prevention and Health promotion, she hopes to use her knowledge and skills to change the way services are provided to undocumented people and refugees. She has loved participating in the Youth Network and seeing "youth coming across Canada to fight for their rights and to learn avenues to make Canada a better country".
Khadija - London, Ontario
Youth leader, Khadija Abourawi, is from London, Ontario.She will be graduating from Western University with a BA in Criminology and Sociology in the Fall. Her NYCE project worked on a video which helped strengthen her relationship with the newcomer girls she worked with. They formed a bond that goes beyond just facilitator and participants, its a sisterhood that is built on trust, love, and care. 
Sally - London, Ontario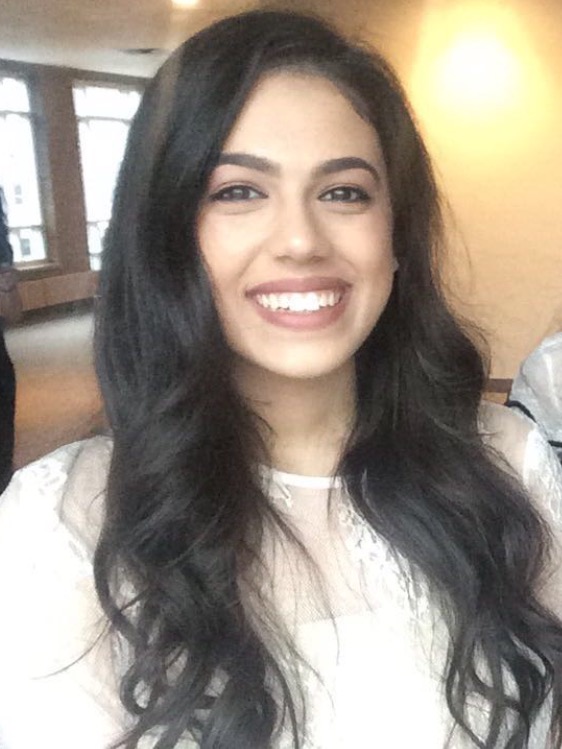 Youth leader, Sally Hammad is from from London, Ontario. She is currently in her second year of studying Rehabilitation Sciences at the University of Western Ontario. She lead the video project along side Khadija, and was able to learn first hand the issues that face female Syrian newcomer youth.  believes that the three videos they made truly grasp the feelings of settling in Canada. The project has allowed the Syrian youth to feel like their voices and stories are heard and can hopefully make a difference in other's lives.