Description
Intersections of Labour Exploitation: Human trafficking and migrant workers

Between 2007 and 2011, temporary foreign workers accounted for almost one in three new jobs created in Canada.  Yet components of the Temporary Foreign Worker Program give opportunity for labour exploitation with strong indicators of human trafficking.  Traffickers use these components - these federal policies - to control workers, to exploit their labour, and prevent them from accessing assistance.

In this webinar, Cathy Kolar and Shelley Gilbert will explore these policies and discuss advocacy strategies to assist survivors of forced labour in Canada.

Wednesday 19 September, 2-3 pm (Eastern time)


Cathy Kolar supervises immigration files for Legal Assistance of Windsor. Over the past 20 years, she has advocated for displaced persons or those living with less than full immigration status in Canada and Central America. Her current work involves supporting survivors of labour trafficking throughout their immigration process.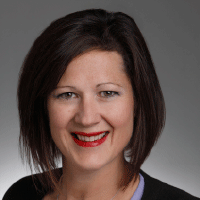 Shelley Gilbert has worked at Legal Assistance of Windsor since 1993 is the Chair of the Windsor Essex Anti-Human Trafficking Action Group (WEFIGHT) providing support and advocacy to survivors of domestic and international human trafficking of forced labour/debt bondage, forced marriage and women trafficking into the sex industry.

 
Resources from webinar
CCR members can view resources from this webinar here (you must be logged in to your CCR member account).