Description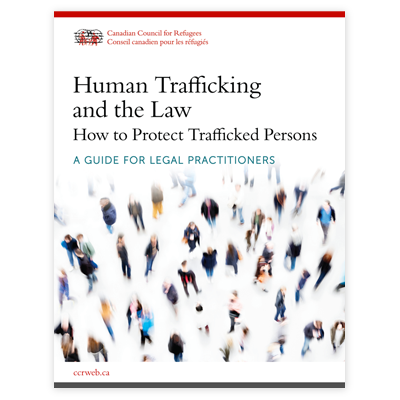 This webinar offered a primer on Human Trafficking & the Law: How to Protect Trafficked Persons – A guide for legal practitioners.
The Guide is meant to help legal practitioners, especially immigration and refugee lawyers, to:
Recognize the signs of human trafficking
Understand the provisions against human trafficking in Canadian law and the various legal remedies for supporting trafficking survivors
Understand best practices for respecting professional ethics
This webinar was part of an initiative to support collaboration on access to justice in order to respond to the needs of trafficked persons and exploited persons who do not identify as trafficked, or who are not recognized as trafficked under the law (eg. exploited migrant workers).
Resource persons:
Natalie Drolet
Migrant Workers Centre, Vancouver BC

Shelley Gilbert
Legal Assistance of Windsor
Click here for resources from this webinar (you must be logged in to your CCR member account for access)