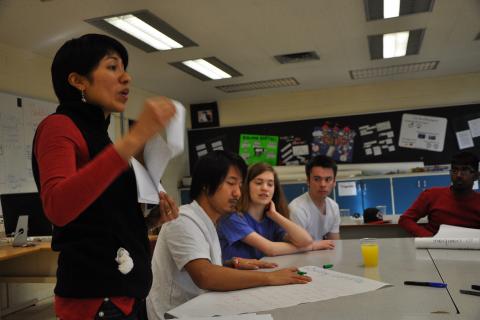 An interactive, multimedia website that gives communities access to the narratives of newcomer youth through the use of multilingual audio storytelling and imagery. The website will also feature two short documentaries: "Roma Youth: Through the Lens in Parkdale" and "Masodik Angol Nyelven" (English as Second Language).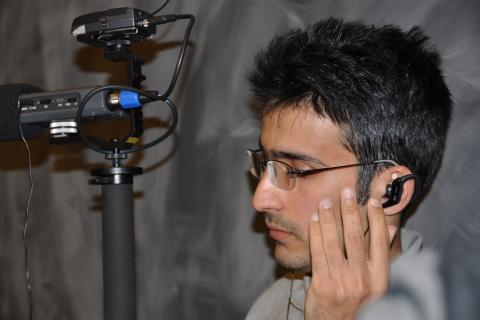 1+1=English? takes you through the lens of a teenage newcomer from Colombia who is getting used to life in Vancouver. The video presents the discrimination newcomer youths battle with, especially ESL students, as well as the stereotypes their parents face. The video will be used as part of Action's Team presentations in schools.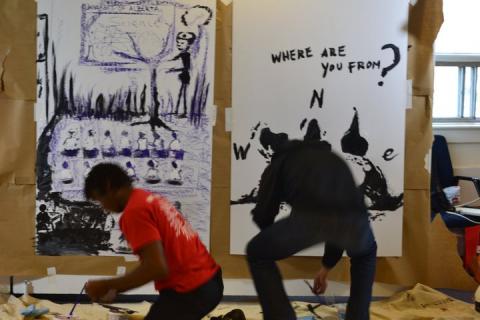 Young artists and poets competed to complete their best work under a time limit. The audience watched and judged, following the model of the New York art movement.  The winners got their work printed on T-Shirts (art front, poetry back), dedicated to creating social awareness and positive change.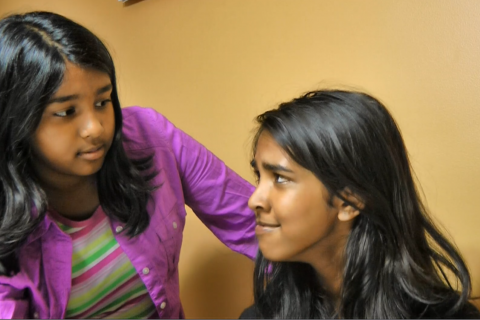 A fast moving, upbeat short documentary on the lives of various immigrant and refugee Muslim girls, exploring and presenting to viewers the effects of racial, ethno-cultural and gender stereotyping on a Muslim girl's life objectives.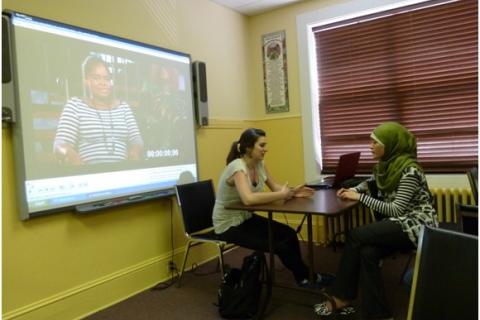 Bilingual short documentary film featuring the lives of refugee and immigrant youth settling in Anglophone and minority Francophone communities in Fredericton, NB.  The documentary will be used as an educational tool to raise public awareness in the community and in schools on the experiences of refugee and immigrant youth, in order to overcome stereotypes and to explore how the community can better support newcomer youth and their families.
How long should an African Refugee wait to be reunited with their family? What is the refugee to do in the meantime? Such is the story of Marie Jose, mother of fourteen who has been waiting for the past nine years to be reunited with her family. Today, her children tell her she's abandoned them, and even her marriage has fallen apart. Meanwhile, Marie Jose is limited in what she can do. She accepted our offer to SPEAK UP! How much longer should she wait?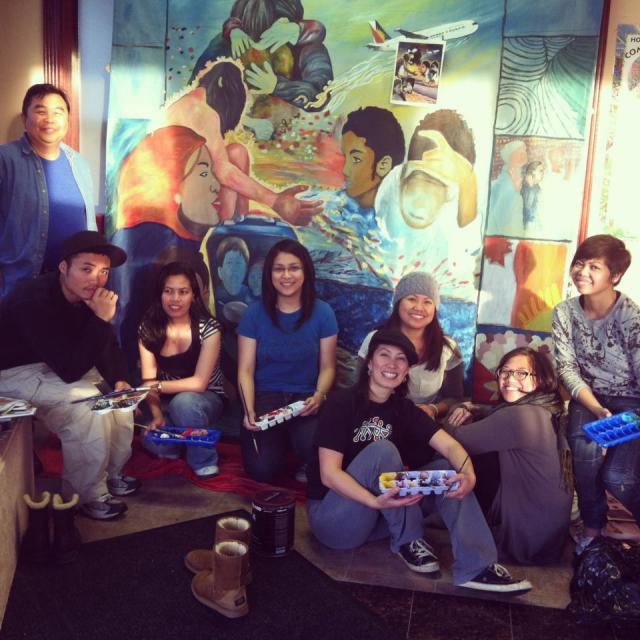 The project is a collaborative mural on canvas (2 x 3 metres) that captures the presence of Filipino youth in Canada, their issues and journey from the Philippines to Canada. Under the guidance and encouragement of Bert Monterona, a well-known Filipino artist who now lives and works in Vancouver, the youth artists took up the brush and created the mural.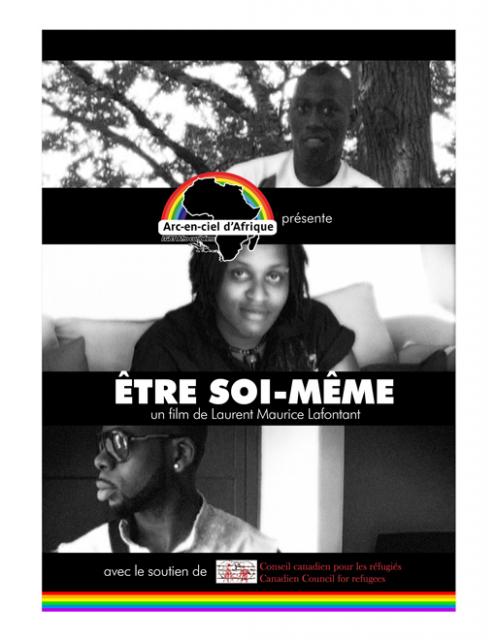 A short documentary film relating the experiences of young LGBT immigrants who face racism and homophobia, inspiring courage to go beyond these obstacles.