Consultation Program
Keynote speakers
| | |
| --- | --- |
| Opening plenary: Carey Newman, Kwagiulth and Coast Salish artist and Audain Professor at University of Victoria. Creator of the Witness Blanket | |
| Friday plenary: Richard Wex, Chairperson of the Immigration and Refugee Board | |
| Closing plenary: Hassan Al-Kontar, a Syrian refugee and activist, stranded for 7 months in a Malaysian airport. | |
Schedule
Click here for a PDF version of the consultation program (see schedule page 2). Or look below.
Details of workshops
Consult the workshop descriptions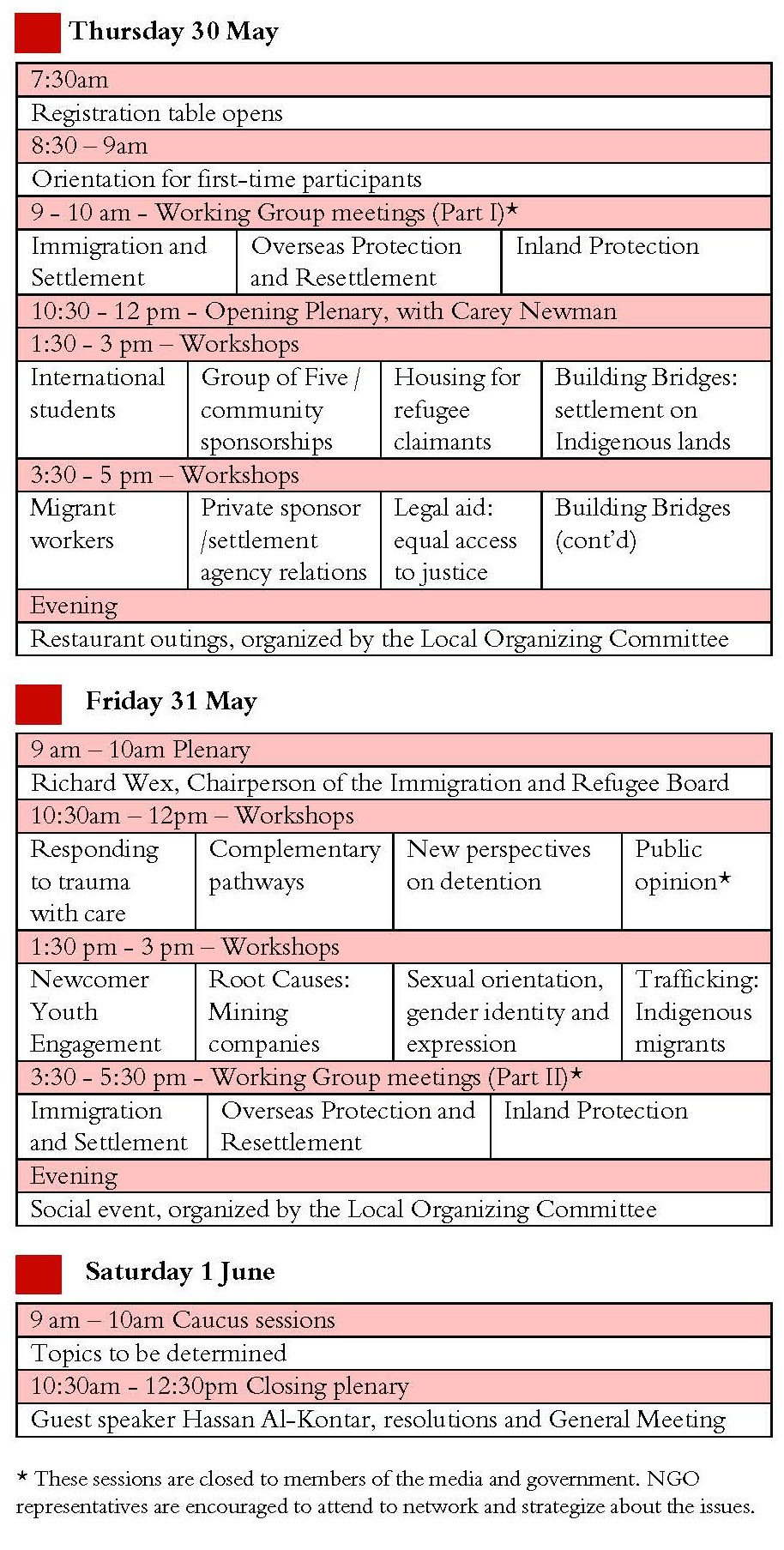 Caucus sessions are informal discussions on a specific topic. The scheduled Saturday morning sessions are open to all interested participants, unless otherwise noted. Email sgasana@ccrweb.ca to reserve a caucus session space at an alternate time.
Orientation Sessions
There will be an orientation session for new participants held at the Consultation on Thursday 30 May from 8:30 to 9 am.
Forum on Migrant Worker Issues, Sunday 2 June, Vancouver BC (note: different city)
Join the CCR and local organizations for a full-day meeting for migrant workers and people working with or advocating for the rights of migrant workers.
Click here
for more information.