Consultation Program

  Thursday 28 November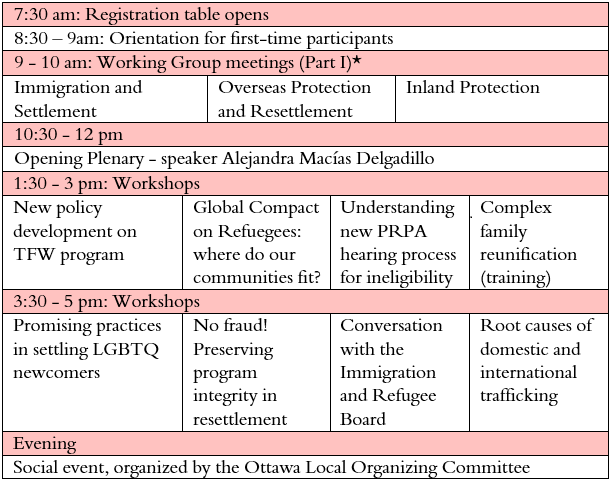 Friday 29 November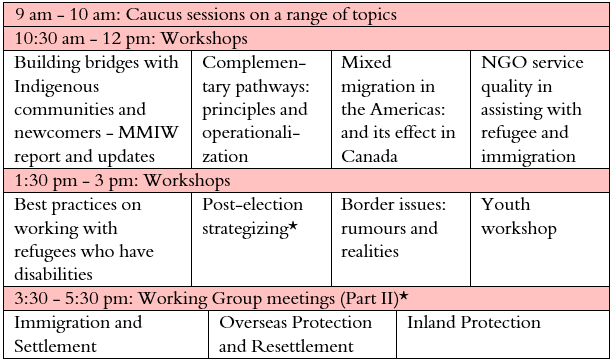 Saturday 30 November


Consultation pamphlet
The program and other information can be found in the consultation pamphlet.
Caucus sessions are informal discussions on a specific topic. The scheduled Saturday morning sessions are open to all interested participants, unless otherwise noted. Email sgasana@ccrweb.ca to reserve a caucus session space at an alternate time.
 
Orientation Sessions
There will be an orientation session for new participants held at the Consultation on Thursday 28 November from 8:30 to 9 am.

CCR National Forum on Human Trafficking, 27 November 2019, Ottawa ON
Join the CCR and local organizations for a full-day meeting for migrant workers and people working with or advocating for the rights of migrant workers. The key theme is "Protection and Justice for Trafficked Persons". 
Click here
for more information and registration.