CONTENTS:
-----

On 16 June 2011, the government reintroduced the Preventing Human Smugglers from Abusing Canada's Immigration System Act as Bill C-4 (formerly Bill C-49). Despite the title, most of the provisions in the bill punish refugees, not smugglers.  The people who will suffer if this bill is passed are people fleeing persecution, including children.
The CCR is gravely concerned that many of the measures in Bill C-4 fail to honour our obligations towards refugees. Passing the bill will result in refugees being treated unfairly in Canada.  
Join the CCR and other allies in raising public awareness and speaking out about the impacts that Bill C-4 could have on refugees in Canada. Urge the government to withdraw Bill C-4 and to address the problem of smuggling in ways that do not punish refugees.
Check out the CCR's webpage on Bill C-4, the anti-smuggling, anti-refugee bill, for more information and updates: http://ccrweb.ca/en/c4
Groups and organizations are invited to sign on to a statement standing against Bill C-4 at: http://ccrweb.ca/en/organizations-calling-defeat-bill-c-4
For ideas on how you can continue to make a difference as an individual, see the CCR's Take Action request on contacting your Member of Parliament and on reaching out to others in your community about the impacts that Bill C-4 will have on refugee claimants in Canada.
To read the CCR's press release denouncing the reintroduction of this legislation in Parliament, go to: http://ccrweb.ca/en/bulletin/11/06/16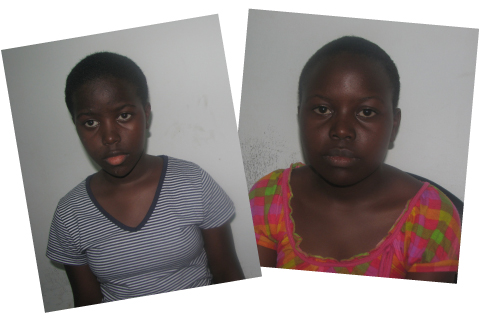 Sadly Canada's processing of refugees is too slow in many parts of the world, but it is slowest of all in Africa.
Processing is particularly slow in the countries of East and Central Africa covered by Canada's visa office in Nairobi.  Government assisted refugees referred by the UNHCR regularly wait more than two years to be resettled. Most privately sponsored refugees must wait over three years.
Meanwhile, the long delays at Nairobi leave vulnerable refugees in dangerous situations for longer than anywhere else in the world.
Join the growing call on the Canadian government to treat African refugees and their families fairly.  Have your organization sign on to and promote this Statement on responding to African refugees:
We call on the Canadian government to do more to respond to African refugees, who are currently being neglected by Canada's immigration program.
We call on the Canadian government to ensure fair treatment for African refugees and their families by:
1. Resettling more refugees, both privately sponsored and government assisted, and significantly speeding up their processing at the Nairobi visa office.
2. Significantly speeding up refugee family reunification at the Nairobi visa office.
If your organization would like to sign on to this statement, send an email to nairobi@ccrweb.ca.
For more information about the long delays in processing for refugees and their family members through the Nairobi visa office, as well as ideas to take action, see: http://ccrweb.ca/en/nairobi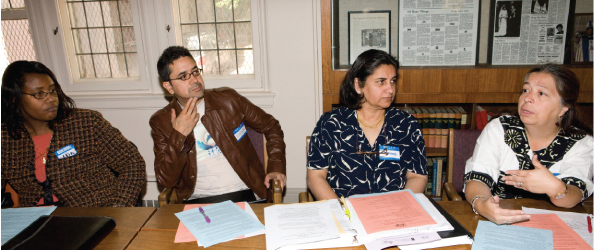 Do you want to be part of efforts to promote rights for refugees? Want to participate in in-depth discussions on pressing issues affecting refugees and immigrants in Canada?  Looking to share information and strategies with others from across Canada? 
Come to the CCR Summer Working Group meetings in Montreal, 9-10 September 2011!
When: 9-10 September 2011, 9:30am - 5 pm
            Friday 9 September, 9:30am - 5pm: Overseas Protection & Sponsorship
            Saturday 10 September, 9:30am - 5pm: Inland Protection; Immigration & Settlement
Where: Anglican Diocese of Montreal, 1444 Union (metro: McGill), Montreal
Who: All interested NGO representatives and individuals.  The CCR encourages broad participation.  The meetings are closed to government and media. 
For more information and for a pamphlet about the Working Group meetings, see: http://ccrweb.ca/en/meetings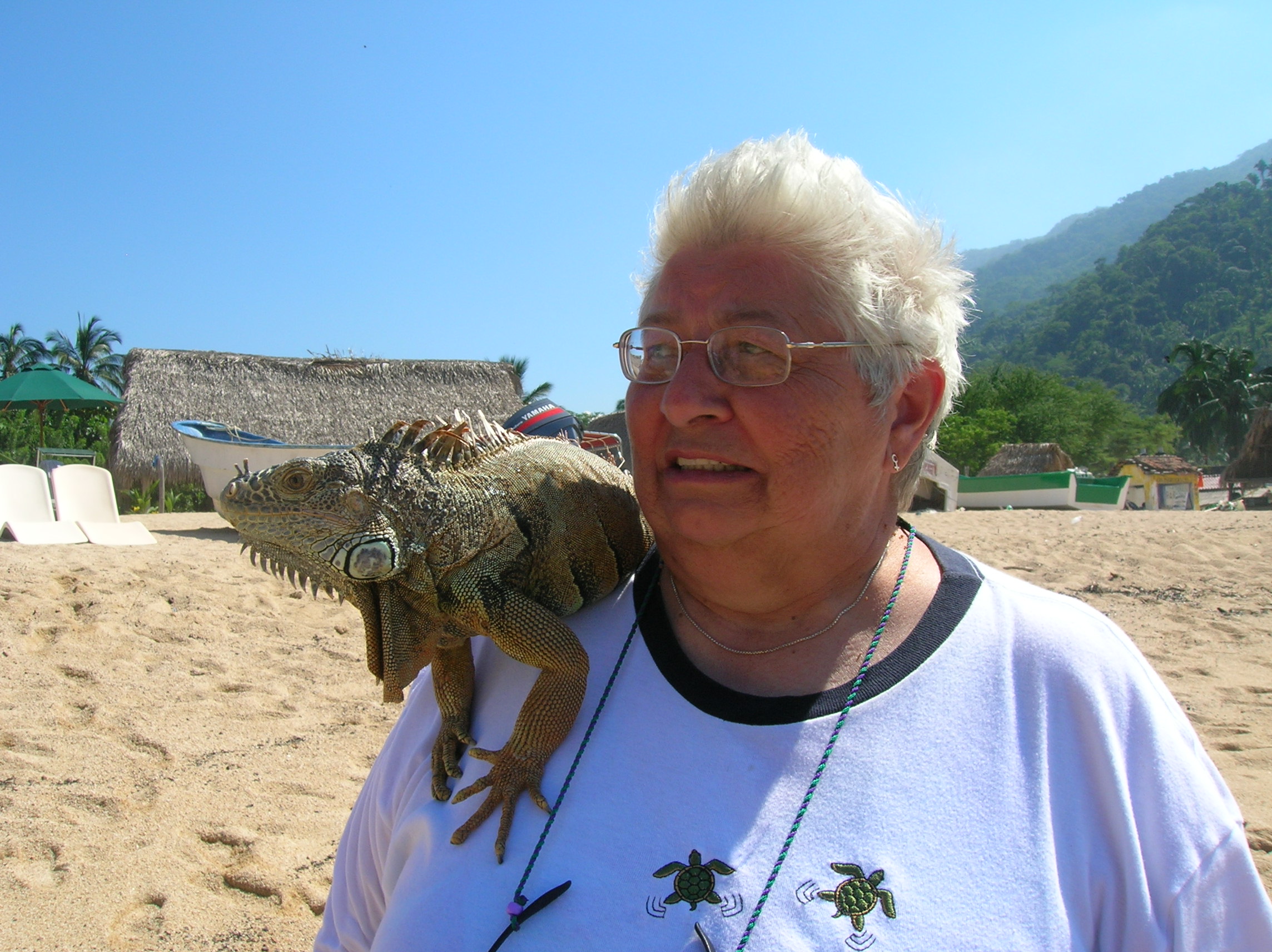 After many years working as a teacher and on numerous local community projects, Chris Morrissey is retired, but works tirelessly to support LGBTQ refugees in Vancouver, across Canada and abroad. 
Chris first became involved in immigration support work in 1989 on her return from Chile when she found it impossible to sponsor her partner.  Her actions led to a court challenge of immigration sponsorship rules that discriminated on the basis of sexual orientation and to the formation of the Lesbian and Gay Immigration Task Force (now: LEGIT Canadian Immigration for Same-sex Partners).
Thanks to their website, news of LEGIT's work spread and the organization began to receive requests for information from LGBTQ refugees in Canada and abroad.  The original idea was for the group to get involved in the private sponsorship of refugees, however at initial meetings there were many individuals with refugee claims or wishing to make a claim in Canada.  In 2000, the Rainbow Refugee Committee was formed to support the particular needs of these individuals through monthly drop-in meetings.  There they could share information with one another and, if requested, a member of the group could accompany someone to their hearing, and provide support letters and other assistance.
Last summer, Rainbow Refugee met with Jason Kenney, Minister of Citizenship, Immigration and Multiculturalism, and the Minister raised the question of LGBTQ refugee sponsorship. A volunteer-driven organization with no infrastructure, members of Rainbow Refugee began to develop a plan of action to assist with the sponsorship of LGBT refugees from overseas.  In March 2011, Rainbow Refugee received a call from Citizenship and Immigration Canada (CIC) with the idea to establish a blended refugee sponsorship program.
Little used in recent years, 'blended sponsorship' is a program where CIC provides financial support for a resettled refugee for their first three months in Canada, while a partner group provides orientation and ongoing assistance to the newly-arrived refugee, in addition to nine months of financial support.  The blended sponsorship agreement between Rainbow Refugee and CIC is a three-year pilot project.  Any LGBTQ group across Canada can access the projects' funds; however, any group not recognized as a refugee Sponsorship Agreement Holder (SAH) must work in partnership with a SAH as a constituent group.  For SAHs, participating in this project will not have any impact on their sponsorship quota established by CIC.  "[Working with SAHs] provides us with advantages.  Most SAHs have significant experience with the private sponsorship of refugees," says Chris.  Also, any constituent group must be made up of LGBTQ community members, as well as allies.  In Vancouver, Rainbow Refugee is a constituent group working with the United Church of Canada – BC Refugee Working Group.  "It is our hope that more members of the LGBT community become aware of and respond to those being persecuted on an international level," Chris adds.
Response to the pilot project has been varied, according to Chris. "Those of us already working with LGBTQ refugees see this as a boost to the work we are already doing. However, we also have a number of concerns that affect all refugees." She gives examples of:
Long delays in processing for refugees, including LGBTQ refugees, through the Nairobi visa office.
An absence of any UNHCR office for refugee resettlement in the Caribbean.  Individuals in this region have few places outside their own country to flee to.
The branding of individuals already in Canada, and who become refugee claimants, as "queue jumpers" or "bogus".
The slow implementation of this new program: many LGBTQ organizations working with refugees are relatively new at it, volunteer-based and lack infrastructure and resources.
A lack of awareness among members of the LGBTQ community about the refugee sponsorship pilot project.
For more information about the Rainbow Refugee Committee and the blended sponsorship program, see: http://www.rainbowrefugee.ca/
Anyone or any organization thinking about getting involved can email: sponsorship@rainbowrefugee.ca
-----
Looking for other ways to stay in touch with the CCR and refugee and immigration issues?  Subscribe to receive updates from the CCR on Twitter and Facebook:
To join the CCR on Facebook: http://www.facebook.com/ccrweb
To follow the CCR on Twitter: http://twitter.com/ccrweb
To view CCR videos on YouTube: http://www.youtube.com/ccrwebvideos