***
CONTENTS:
Resources on Violence against Women

Research Project: Lost and Mistaken Identity Documents for Permanent Resident Youth
-----
In early May, the CCR welcomed a ruling from the Federal Court finding that four Eritrean refugees were unfairly refused by the Canadian visa office in Cairo.
The four cases are representative cases of a group of 40 Eritreans, all rejected by the same visa officer.
In each of four judgments, the Federal Court overturned the visa officer's decision.  Among the errors found by the Court were:
The visa officer failed to consider the fact that the applicant had been found to be a refugee by the UNHCR;
The visa officer failed to assess relevant risks of persecution, including on the basis of gender persecution, military desertion and departure from Eritrea without a permit;
Many of the visa officer's findings of lack of credibility were unreasonable.
The CCR has longstanding concerns about the quality of refugee decision-making at visa offices overseas. While the cases at issue were decided by one particular visa office, the CCR believes they reflect systemic shortcomings. Visa officers are often inadequately trained, decisions are rarely reviewed by the courts or monitored internally, and there are few witnesses to interviews, which are not recorded. The system thus lacks accountability.
These concerns are confirmed by the recently released report of a quality assurance review conducted by the government. The review of decision-making in private sponsorship cases identified a wide range of shortcomings. These include a widespread failure to use country of origin information and frequent improper application of the regulations.
For more information, see CCR release, Federal Court rules refugees in Cairo unfairly rejected by Canada, 6 May 2011, http://ccrweb.ca/en/bulletin/11/05/06.
In May the CCR also welcomed the final decision of the United Nations Human Rights Committee upholding a complaint against Canada's planned deportation of a family to Sri Lanka.
The UN Human Rights Committee ruled that "in the light of the documented prevalence of torture in Sri Lanka" Canada failed to give proper consideration to the family's fears that they would suffer torture in Sri Lanka. The father had submitted at the refugee hearing two expert reports from mental health professionals supporting his claim of having been subjected to torture.
The Committee concluded that deporting the family to Sri Lanka would violate their right to be protected from torture or to cruel, inhuman or degrading treatment or punishment (International Covenant on Civil and Political Rights, article 7).
The family consists of a couple, a child born in Sri Lanka and two Canadian-born children. The parents fled to Canada after being detained and tortured by Sri Lankan authorities on suspicion of having lent support to the rebel Tamil Tigers. The couple maintains that they were, in fact, victims of extortion by the Tigers.
The UN Committee decision is available at: http://ccrweb.ca/sites/ccrweb.ca/files/canada_unhrc_25.3.2011.pdf
For the CCR media release, go to: http://ccrweb.ca/en/bulletin/11/05/16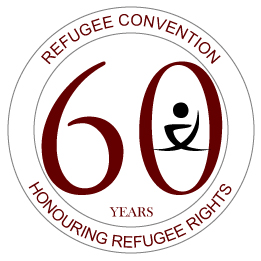 Over 350 participants were welcomed to Hamilton for the CCR spring consultation, held from 26 to 28 May.
Resolutions adopted at the General Meeting are available at http://ccrweb.ca/en/resolutions-may-2011.
The Working Groups also proposed a series of actions, which members and other organizations are encouraged to follow up on: http://ccrweb.ca/en/action-spring-2011. 
Presentations from some of the consultation sessions are available to logged in CCR members at http://ccrweb.ca/en/consultmay2011-presentations  (we'll be adding more over the coming days).
Calling all newcomer youth and youth allies!
Are you tired of seeing non-citizen children's rights abused?
Are you tired of hearing lies or stereotypes about refugee and immigrant youth?
Do you want to SPEAK UP and do something about it? ...but your group doesn't have the resources to do it?
Apply for a grant with the CCR Youth Network!
The CCR Youth Network is offering funding and support to groups of newcomer youth from across Canada to develop creative public education or advocacy resources designed to communicate the realities and concerns of refugee and immigrant youth.
Possibilities include: video clips, music videos, workshop outlines, popular theatre scripts, posters, pamphlets, postcards, podcasts, speakers' bureau, online resource collections and more!
Grant amount: maximum $3000
Deadline for applications: June 17, 2011
For more information: ccrweb.ca/en/youth/speak-up
The CCR Spring Consultation wasn't the only national conference taking place in May!  The Canadian Labour Congress chose to honour the Canadian Council for Refugees and CCR members for our work at the CLC's 26th Constitutional Convention in Vancouver.
Sherman Chan, Co-Chair of the Immigration and Settlement Working Group, accepted a generous donation of $10,000 from the CLC on the CCR's behalf.
The CCR would like to thank the Canadian Labour Congress for their recognition of our work on behalf of refugees and immigrants and for their support.  We look forward to a fruitful, continued partnership with the CLC and with other allies in the labour movement on issues affecting refugees, immigrants and migrant workers in Canada.
For more information about the CLC's recognition of the CCR's work, see: http://bit.ly/l1yJ7v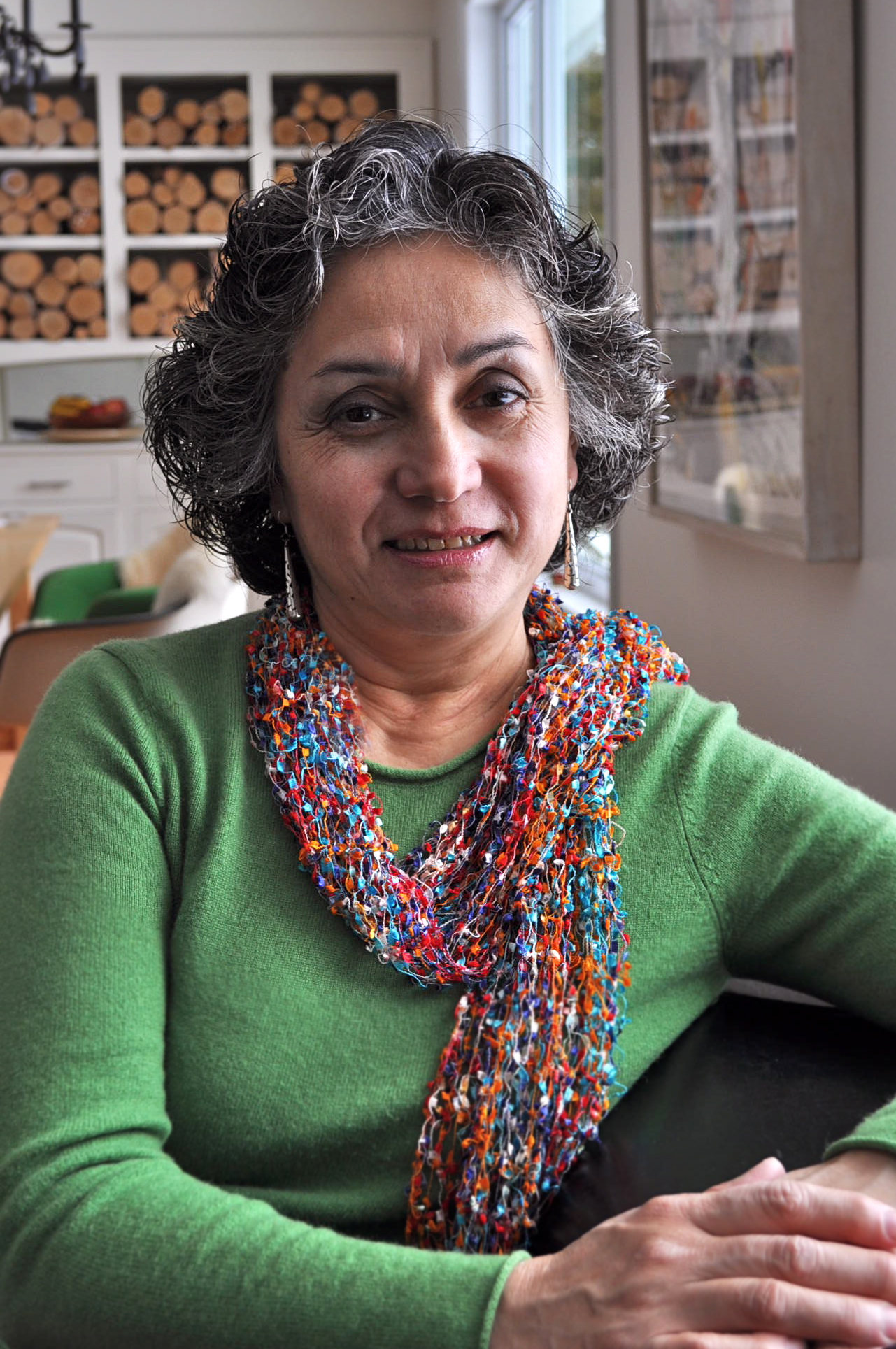 Leticia Adair is the Coordinator of the Immigrant and Refugee Support Centre in Saint John, New Brunswick and one of Canadian Immigrant Magazine's Top 25 Immigrants of 2011.  In Saint John, Leticia and a team of volunteers work with refugee claimants, helping with settlement needs, preparing documents and representing claimants before the Immigration and Refugee Board (IRB).  This is no small feat: New Brunswick offers no legal aid for refugee claimants.  In addition, Leticia and colleagues assist with citizenship applications, family sponsorship cases and represent individuals in detention.  Through the Diocese of Saint John, a Sponsorship Agreement Holder for refugee private sponsorship, Leticia also promotes the private sponsorship of refugees in the community.  The challenges don't stop at the amount of work to be done in support of refugees and newcomers in Saint John.  Leticia notes 'it is difficult to put a face to a refugee in a small city.  Not many come here or if they do, they do not stay.  It is difficult to find work and to find people from the same country they have just left.' 
Because of challenges like these Leticia first became involved with the CCR many years ago, after attending a Consultation in Toronto.  At that time, a family from the Diocese was seeking sanctuary and Leticia and her colleagues were able to turn to the CCR for assistance.  Since then, Leticia has become more involved with the CCR, including serving as a member of the Executive Committee.
Leticia is modest about the recognition she has received on being named one of Canada's Top 25 Immigrants this year: 'I hope that this is an opportunity to put the issue of refugees on the minds and hearts of New Brunswickers.'  Her attitude reflects the greater challenge she sees for CCR members and allies: changing the way that policies affect refugees and that governments portray refugees to the public. 'The federal government needs to provide a positive message about refugees at every opportunity, while the provincial government needs to be more supportive of programs that bring refugees to New Brunswick.'
We hope that the message Leticia wants to send meets its marks and we wish Leticia continued success in her work with refugees and newcomers!
Resources on Violence against Women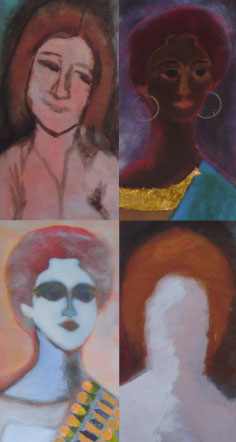 CCR has launched two new online resources to address violence against non-status, refugee and immigrant women, and to connect people serving newcomer women in situations of violence across the country.
1) New website:
Check out the CCR's new website with information, resources, tools, and links to initiatives from across Canada.  If you are a frontline settlement worker, lawyer, researcher or working with a women's rights or community organization this website is meant for you.
To visit the webpage, go to: ccrweb.ca/vaw
2) New email discussion list:
Get involved in the conversation. Sign up to join the CCR's Violence Against Women email list. It's a great place to share information and resources, ask questions and get answers from colleagues on serving newcomer women in situations of violence across the country.
To sign up to the email list, send an email to: vaw@ccrweb.ca
Research Project: Lost and Mistaken Identity Documents for Permanent Resident Youth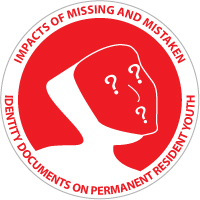 Losing your permanent resident card or having the wrong information on it can keep you from accessing the services that you need. Are you facing this problem?  Do you help youth deal with lost or mistaken identity documents?
Complete the online survey: http://ccrweb.ca/en/youthID
The CCR Youth Network is also looking for volunteers across Canada to help collect and tell the stories of permanent resident youth who have lost or mistaken identity documents.
This is a great opportunity to:
Work in solidarity with refugee and immigrant youth across Canada
Gain or share valuable interviewing skills
Contribute your time to a great cause
Get to know newcomer youth advocates from across the country
For more information and to apply to volunteer, go to: http://ccrweb.ca/en/youthID/volunteer
-----
Looking for other ways to stay in touch with the CCR and refugee and immigration issues?  Subscribe to receive updates from the CCR on Twitter and Facebook:
To join the CCR on Facebook: http://www.facebook.com/ccrweb
To follow the CCR on Twitter: http://twitter.com/ccrweb
To view CCR videos on YouTube: http://www.youtube.com/ccrwebvideos