***
CONTENTS:
Comments on C-11 Regulatory Amendments
Comments on proposed elimination of Source Country Class
Websites on trafficking issues and on speedy family reunification
-----
In mid-April, the CCR welcomed the final decision of the Inter-American Commission on Human Rights (IACHR) upholding a complaint made concerning the forced return of three refugee claimants to the United States in 2003.
The IACHR ruled that Canada violated its human rights obligations when it returned the three refugee claimants to the US without first providing individualized review of their asylum claims. The claimants were returned to the US under Canada's 'direct back' policy.
The complaint concerns a revised 'direct back' policy adopted in January 2003. It led to hundreds of refugee claimants being summarily sent back from Canada to the US, where many of them were jailed. The impact on the lives of refugees created widespread consternation and received significant media coverage at the time. Many of the claimants were of nationalities that had been targeted by discriminatory registration programs in the US.
The petition presented the cases of three men returned to the United States as examples of the impact of the policy. They were sent back without Canada seeking assurances from the US that they would be allowed to return to Canada for consideration of their refugee claims. Nor did Canada provide any individualized consideration of the likelihood that the men would be returned by the US to dangerous conditions in their countries of origin.
The IACHR found that the three men who were the subject of the petition were taken into custody in the United States, held in an ordinary jail facility and then deported to their countries of origin. One of the three men, an Albanian national, later managed to return to Canada directly from his home country. His refugee claim was then accepted by Canadian authorities.
To read the full press release, see: OAS Rights Body Rules Canada Must Give Individualized Determination to Refugee Claimants, http://ccrweb.ca/en/bulletin/11/04/14.
The IACHR decision is available at http://ccrweb.ca/sites/ccrweb.ca/files/iachrdecision_johndoe.pdf
In a case pitting refugee protection against parental custody, the Ontario Court of Appeal overturned a decision of a lower court to hand over 13-year-old Josette Rosenzweig Issasi to her mother in Mexico. Josette had earlier been recognized as a refugee, so the initial order was forcing her back to a situation where she has a well-founded risk of persecution.
The CCR intervened before the Ontario Court of Appeal in Josette's case. At issue was the fact that the lower court, in applying the Hague Convention on international custody disputes, had disregarded Josette's refugee status. This meant the court disregarded Canada's obligation not to send anyone – including any child – to a risk of persecution. Also being challenged was the failure of the lower court to hear from Josette herself, or even anyone else representing her interests.
The Ontario Court of Appeal issued an urgent decision on April 18, ruling that Josette's return from Mexico must be facilitated. According to media reports, Josette is currently in hiding in Mexico, and it is not clear how she can get a passport to allow her to travel back to Canada.
For related media articles, see:
Toronto Star, Court orders Ottawa to return Mexican refugee, http://bit.ly/htbKir
CBC News, Teen refugee sent to Mexico to get new hearing, http://bit.ly/eOWSqi
Toronto Star, Wrongly deported teen goes into hiding, http://bit.ly/eAEExO
Toronto Star, Abused Girl Returned to Mexico, http://bit.ly/cgqIDO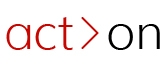 In late March, the federal government announced a proposal to introduce a conditional permanent residence period of two years or more for sponsored spouses and partners who have been in a relationship of two years or less with their sponsors. According to the proposal, if the sponsored spouse or partner does not remain in a bona fide relationship with their sponsor during the conditional period, their permanent residence could be revoked.  
The CCR is firmly opposed to the proposal, and has joined with other organizations in publicly urging the government not to pursue it.
Introducing "conditional permanent residence" would represent a major step backwards in Canadian immigration policy, increase inequalities in relationships between spouses, and put women in particular at heightened risk of violence.
These are some of the main concerns associated with the proposal:
Making permanent residency for the sponsored partner conditional puts all the power into the hands of the sponsor, who can use the precarity of the partner's status as a tool for manipulation – at any time, the sponsor can declare the spouse fraudulent. This can be a constant threat and source of fear for the sponsored person, who faces the risk of being deported.
This power imbalance affects all sponsored partners, regardless of the "genuineness" of relationship, and reinforces unequal gendered power dynamics.
Making permanent residency conditional on staying in the marriage for two years traps women in abusive relationships for fear of losing their status.
Children will also be hurt, for example when they remain with their parent in an abusive home, or if they face being separated from one parent if the sponsored parent is removed from Canada.
The suggestion that some cases would be "targeted for fraud" raises fears of possible racial, national or ethnic stereotyping and discrimination, and of malicious denunciations.
For more information and to take action, go to: http://ccrweb.ca/en/conditional-permanent-residence
Text of proposal in Canada Gazette, 26 March 2011: http://bit.ly/fIhvWx

Recently released statistics show changing trends in which immigrants and refugees Canada is admitting.
Over the last six years – 2005-2010 – the total number of new permanent residents has gone up. There were 277,575 in 2010, up 10% over the number in 2005 (252,182).
Within this total, there has been a major shift towards immigrants in the economic class, at the expense of Family Class immigrants and refugees.
Even though overall there are more immigrants, there were fewer refugees and family members in 2010 than in 2005. Refugees are down by 31%, Family Class is down by 12%. (There was an increase in the numbers accepted on humanitarian or public policy grounds.)
By 2010, Family Class represented only 22% of total immigration (down from 28%), while refugees were at 9% (down from 14%).
Within the Family Class, there has been a decrease in absolute numbers admitted in both sub-categories:
"Spouses, Partners, Children and Others" have gone down from 52,118 to 45,785.
Parents and grandparents have gone down from 17,492 to 15,285.
Within the refugee class, the numbers of Privately Sponsored Refugees have gone up (by 56%!), while Government-Assisted Refugees have remained the same. Meanwhile, refugees landed in Canada and their dependants abroad have gone down dramatically (-51%), resulting in an overall decrease in the numbers of refugees offered a new home in Canada.
For full details and charts, see: http://ccrweb.ca/en/canadian-immigration-changing-priorities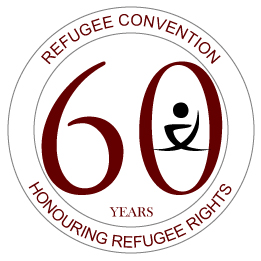 If you haven't already done so, register for the CCR Spring Consultation today!  The deadline for early registration at the reduced rate is this Friday, 6 May.
What is the Consultation? From 26 to 28 May 2011, people concerned for refugees and immigrants from across Canada will be gathering in Hamilton for the Canadian Council for Refugees 2011 (CCR) Spring Consultation on the theme Honouring Refugee Rights: 60th anniversary of the Refugee Convention. 
Discussions will address issues that challenge refugees, immigrants, advocates and community workers.
For information about the Consultation workshop sessions, see: http://ccrweb.ca/sites/ccrweb.ca/files/workshopsen.pdf
Information about the Consultation and online registration forms are available at: http://ccrweb.ca/meetings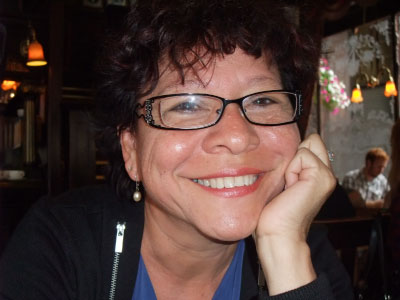 Nora Melara-López is a counselor and client advocate at the North Hamilton Community Health Centre and coordinator of the Ecumenical Support Committee for Refugees (ESCR).  Nora has been a refugee advocate in Hamilton since the late 1980s. The ESCR has been a CCR member for 20 years because, according to Nora, "we share the commitment to the work on behalf of refugees and immigrants".
Nora has attended past CCR conferences and was instrumental in bringing the upcoming Spring Consultation 'Honouring Refugee Rights: 60 years of the Refugee Convention' to Hamilton.  The Consultation will take place from 26 – 28 May 2011. 
Why participate in the Consultation?  To Nora: "A refugee and immigrant worker feels less isolated since the support is there. There are opportunities to network and to become involved in different working groups. CCR members have access to research, information and knowledge when there is a need to respond to changes in legislation. Canada is a country built on immigration and newcomers need the support of the government, municipalities, communities and organizations like the CCR to ensure that refugees and immigrants successfully integrate."
Particular concerns for Nora and for people she assists in the Hamilton area include: affordable access to legal services for refugee claimants and refused claimants, and support services and protection for women living with precarious status in abusive situations.  These issues will be discussed by Consultation participants in Hamilton.
And what does Nora say to people who are just starting to work on refugee and immigration issues? "Begin with what you are comfortable with: volunteering with an agency or group, providing financial support to the CCR or immigrant and refugee groups in your community, befriending an individual or refugee/immigrant family, or writing letters to your Member of Parliament on issues affecting refugees or immigrants in your community."  Sound advice! 
Look for Nora and other committed refugee and immigrant advocates at the CCR's three-day conference at the end of May!  It's a great way to take your commitment and involvement with refugees and immigrants in your community to a new level.  For more information about the CCR Consultation and online registration, go to: http://www.ccrweb.ca/en/meetings
Comments on C-11 Regulatory Amendments
On 19 March, Citizenship and Immigration Canada (CIC) published proposed regulatory amendments to the Immigration and Refugee Protection Act following the passage of Bill C-11 in Parliament in June 2010, approving changes to Canada's refugee determination system.
The CCR posted comments on the proposed amendments and you can read them at: http://ccrweb.ca/en/comments-c-11-regulatory-amendments
To read the proposed regulatory amendments in the Canada Gazette, see: Canada Gazette, Part I, Vol. 145, No. 12, March 19, 2011, Regulations Amending the Immigration and Refugee Protection Regulations [Designated Countries of Origin], http://www.gazette.gc.ca/rp-pr/p1/2011/2011-03-19/html/reg1-eng.html
Comments on proposed elimination of Source Country Class
Also on 19 March, CIC published a proposal to eliminate the Source Country Class.  The Source Country Class is one of three refugee classes through which people facing persecution can be selected overseas for resettlement in Canada. It is the only class that applies to people who are still in their country of origin.
The CCR has posted comments on the proposed elimination of the Source Country Class at: http://ccrweb.ca/en/comments-proposed-elimination-source-country-class
To read the proposal from CIC, go to: Canada Gazette, Part I, Vol. 145, No. 12, March 19, 2011, Regulations Amending the Immigration and Refugee Protection Regulations [Source Country Class], http://www.gazette.gc.ca/rp-pr/p1/2011/2011-03-19/html/reg3-eng.html
Websites on trafficking issues and on speedy family reunification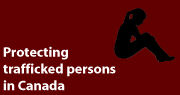 The CCR is updating its online resources and the latest changes have been made to the websites on trafficking issues and on speedy family reunification.
Check out the changes at: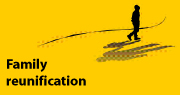 www.reunification.ca
Stay tuned for new ways to take action!
-----
Looking for other ways to stay in touch with the CCR and refugee and immigration issues?  Subscribe to receive updates from the CCR on Twitter and Facebook:
To join the CCR on Facebook: http://www.facebook.com/ccrweb
To follow the CCR on Twitter: http://twitter.com/ccrweb
To view CCR videos on YouTube: http://www.youtube.com/ccrwebvideos