CONTENTS:
a) Proposed timelines for refugee appeal completely unworkable: Take action
b) Stranded in Egypt: Refused refugee sponsorship cases before Federal Court
c) The Future of Colombian Refugees in Canada
d) Proposal to End Source Country Class
e) New Rules for Migrant Workers in Canada
f)  Vulnerable Refugees in Libya Need Protection
g) Register now for the CCR 2011 Spring Consultation in Hamilton
h) New from the CCR: Refugee rights and Canada's election - Questions for candidates
i)  Faces of the CCR: Taro Hashimoto, CCR Youth Network
-----
a) Proposed timelines for refugee appeal completely unworkable: Take action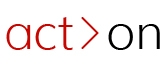 Regulations proposed by the government would make the refugee appeal meaningless.
In June 2010, Parliament approved changes to Canada's refugee determination system (Bill C-11) that finally guarantee refugees a right to an appeal on the merits. However, these changes are not yet in effect and crucial elements of the new process must be decided through Regulations.
On March 19, 2011, the government formally proposed regulations giving refugee claimants just 15 days, from the day they receive a negative decision, to file their appeal, with all the submissions (technically speaking, 15 days to "file and perfect the application").
It is completely impossible in most cases for refugees to meet a 15-day deadline. A rich refugee who already has a lawyer might conceivably be able to do it, but for anyone else, it is not possible. Just to get legal aid coverage can take more than 15 days. With the fast time-lines of the new refugee determination system, few claimants are likely to have received a work permit by the time of the IRB decision, so most will require legal aid.
A 15-day deadline for filing and perfecting an appeal will:
Mean that wrong decisions will go uncorrected and refugees may be sent back to persecution, torture or death.
Hurt in particular the most vulnerable refugees, including survivors of torture, children and youth, refugees who don't speak English or French, women with children.
Make the Refugee Appeal Division a huge waste of money – the decision-makers won't have any proper submissions to consider.
Join the CCR in calling for Regulations that:
Give claimants appealing a negative decision a minimum of 15 days to file the application to the Refugee Appeal Division and 30 days to perfect (complete) the application. (The same as the current timelines for judicial review at the Federal Court).
Send your comments on the government's proposal by Monday 18 April to: Jennifer.Irish@cic.gc.ca.
Read about the proposed regulations at http://bit.ly/eGGqES
b) Stranded in Egypt: Refused refugee sponsorship cases before Federal Court
Eritrean refugees unfairly refused by Canada struggle to survive in Cairo, the Canadian Council for Refugees reported in early April.  A year and a half after their rejection by Canada's Cairo office, their cases was finally heard by the Federal Court in Toronto.
Seventeen refused applicants were interviewed recently about their lives in Cairo since being refused by Canada. Among the problems they highlighted were:
Problems in earning a living. Domestic work is almost the only work available to refugees.
Routine racial discrimination, in some cases involving assault.
Sexual harassment and violence.
Lack of access to health care.
Arrest and harassment by authorities, and limited legal rights.
Increased vulnerability since the unrest in Egypt.
Lack of hope for the future.
In March 2010 the CCR released a report analyzing decisions made at Cairo in this group of cases. The report revealed serious problems with decision-making, including lack of basic knowledge of realities in the refugees' country of origin, basic errors in applying the refugee definition, and multiple flaws in credibility assessments.
The Federal Court recognized in January that there are serious issues with these refusals, granting leave to the group that now includes over 40 cases. The Court heard three lead cases from the group on April 6. Lawyers representing the Eritreans highlighted the visa officer's inadequate analysis of the applicants' religious beliefs and a failure to take into account country conditions in Eritrea, especially related to women, political prisoners and those fleeing forced military service.
To read what the Eritreans interviewed said about their situation, go to: Eritrean refugees awaiting Federal Court decision suffer acute hardship in Cairo
For more information about the CCR concerns over these refusals see:
Media Release, Eritrean Refugees awaiting Federal Court decision suffer acute hardship in Cairo, 5 April 2011
Media Release, Refugees overseas denied a fair hearing, CCR report shows, 25 March 2010
Report, Concerns with refugee decision-making at Cairo, 31 January 2010
c) The Future of Colombian Refugees in Canada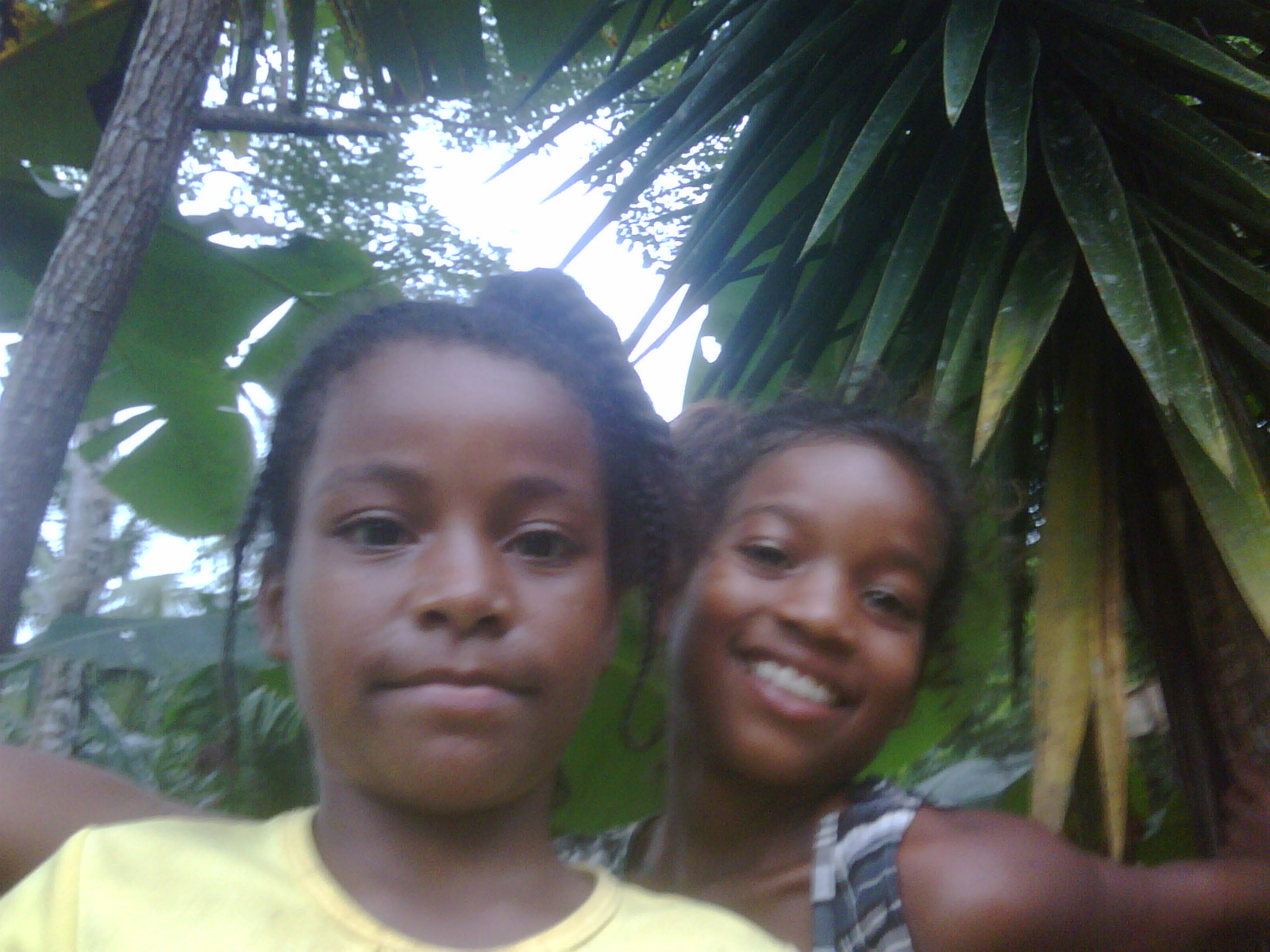 In November 2010, the Canadian Council for Refugees (CCR) joined the Refugee Council USA (RCUSA) in an NGO delegation to gather information about Colombian refugees in Panama and Ecuador. The CCR in addition visited Colombia, in order to gather information relating to the Canadian Source Country Class program and on the human rights situation within the country.
The CCR's participation was motivated by the fact that Colombians represent one of the top nationalities seeking refuge in Canada, both as refugee claimants and as resettled refugees, and by concerns relating to difficulties in the resettlement of Colombians and to the declining acceptance rate for Colombian refugee claimants in Canada.
Through a series of interviews in Colombia, the delegation explored whether Colombians in fact have a decreased need of protection. The delegation learned that while Colombia is now indeed safer for some, for others the danger remains. The FARC (Revolutionary Armed Forces of Colombia) and the paramilitary have changed significantly, but retain the ability to persecute their enemies throughout the country. The various security forces (army, police and state security) commit human rights abuses. People who are threatened in one region may not be safe, even in Bogota, because of the growth in informant networks and surveillance, and the inadequacy of government protection programs.
The delegation also found that an "expert" whose opinion has been relied on in many negative Immigration and Refugee Board decisions does not claim to have current knowledge of the matter on which he is cited.
The visits in Panama and Ecuador highlighted the vulnerability of the many Colombian refugees in those countries. The delegation recommends that Canada increase resettlement of Colombians from both those countries, as well as directly from Colombia, with a focus on women at risk. The Canadian immigration authorities are also encouraged to develop ties with civil society in order to inform themselves about the realities on the ground, both within Colombian and in the countries of refuge.
The report of the delegation is available at: http://ccrweb.ca/sites/ccrweb.ca/files/ccr_colombia_report_2011.pdf
d) Proposal to End Source Country Class
On 19 March, the government published proposed changes to the regulations that would eliminate the Source Country Class. This class currently allows Canada to resettle people facing persecution directly out of their country of origin. Many Colombians in particular have benefitted from the class in recent years: the CCR's new report on Colombia recommends that the class be used to resettle more Colombians.
The CCR was surprised to learn of the government proposal. As noted in the Canada Gazette, the CCR was consulted in relation to the Source Country Class – but about how to improve it, not whether to eliminate it! The CCR has long recommended that the Class be available in any country, rather than limited to a list of countries, and that it be made effective in Africa, where many people face persecution and could benefit from Canada's protection.
Eliminating the Source Country Class would close a door on an opportunity for some persecuted persons to flee a dangerous situation, without having to attempt a risky escape across a border – and without having to turn to smugglers.
Anyone concerned about the proposal to eliminate the Source Country Class should send comments by April 18 to Debra.Presse@cic.gc.ca.
The proposed change is found here: http://www.gazette.gc.ca/rp-pr/p1/2011/2011-03-19/html/reg3-eng.html
An article on the topic: Canada to scrap one avenue for refugees, Elizabeth Thompson, 21 March 2011, Vancouver Sun, http://www.vancouversun.com/news/Canada+scrap+avenue+refugees/4476507/story.html
e) New Rules for Migrant Workers in Canada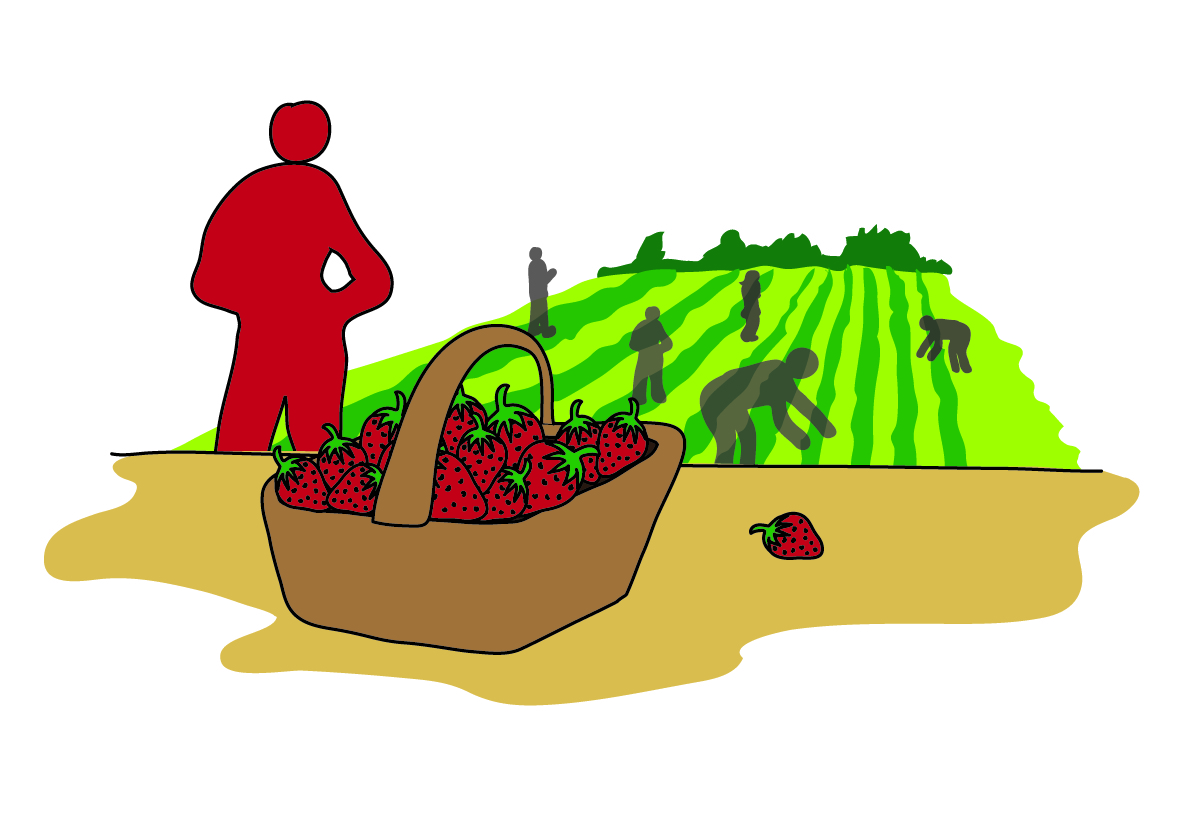 The CCR has expressed its disappointment over recent changes to the Temporary Foreign Worker Regulations that do not adequately protect migrant workers. The changes came into force on 1 April 2011.
Temporary Foreign Workers provide cheap labour, but are offered little protection. Employers who fail to comply with their obligations towards the workers are rarely penalized. Workers are also denied access to many important services such as language instruction, and in most cases to permanent residence in Canada.
The CCR is aware of many cases of abuse and difficult conditions faced by Temporary Foreign Workers in Canada – workers who are contributing to the Canadian economy. The government said that the new measures are intended to protect Temporary Foreign Workers from abuse and exploitation, but they fail to solve the problem, Canada is increasingly using Temporary Foreign Workers to fill permanent jobs. The number of workers admitted to Canada on temporary visas has doubled in recent years.
The CCR believes that Canada should use immigration as a nation-building strategy and give migrant workers access to permanent residency, rather than using them as a disposable source of labour.
For more information, read the press release and backgrounder at: http://ccrweb.ca/en/bulletin/11/03/23
For more information about the CCR's position and campaign to protect the rights of migrant workers, see: http://ccrweb.ca/en/migrant-workers
f) Vulnerable Refugees in Libya Need Protection
In mid-March, the CCR together with other Canadian organizations expressed grave concerns about refugees in Libya, some of whom have connections to Canada.
An already bad situation in Libya for refugees has become dramatically worse since the outbreak of the internal conflict. While other foreign nationals fleeing the fighting can be repatriated, refugees, including many from Somalia and Eritrea, have nowhere to go.
Sub-Saharan Africans are particularly vulnerable in Libya. Reports that the Gaddafi regime is using mercenaries from sub-Saharan Africa have reinforced existing racial discrimination, leading to vicious attacks on black Africans. Many refugees are in hiding.
Canada has already been active in its response to the Libyan crisis, including granting $5 million in humanitarian aid. Canadian immigration officials have been working to respond to people in Libya with applications to come to Canada.
The CCR calls on the Canadian government to take a leading role internationally to ensure that the response to the Libya crisis gives due priority to the particular needs and vulnerability of refugees.
In particular, the Canadian government should:
Work with other governments and international organizations to promote the evacuation and protection of all affected refugees.
Include refugees with a pending application to Canada in measures to evacuate Canadian citizens.
Fast-track refugee and immigration applications to Canada from refugees affected by the Libyan crisis.
For more information and statements from other organizations, see: http://ccrweb.ca/en/bulletin/11/03/15
g) Register now for the CCR 2011 Spring Consultation in Hamilton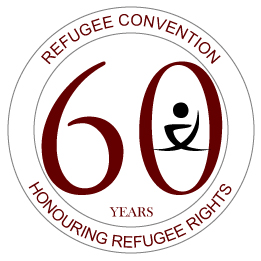 From 26 to 28 May 2011, people concerned for refugees and immigrants from across Canada will be gathering in Hamilton for the Canadian Council for Refugees 2011 (CCR) Spring Consultation on the theme Honouring Refugee Rights: 60th anniversary of the Refugee Convention. 
Discussions will address issues that challenge refugees, immigrants, advocates and community workers.
Information about the Consultation and online registration forms are available at: http://ccrweb.ca/meetings  Register before 6 May for reduced fees!
h) New from the CCR: Refugee rights and Canada's election - Questions for candidates
With the 2011 federal election taking place on 2 May, now is a good time to raise issues affecting refugees and newcomers with political candidates.  Where do they stand?
Check out the CCR's suggestions of some questions to ask candidates in the 2011 federal elections. You are welcome to adopt and adapt any or all of these questions for your own materials.
In most cases you will only have the opportunity to ask one or two questions, so you will need to choose where to place your priority. The questions are not listed in order of priority.
A list of questions and references is available online: http://ccrweb.ca/en/suggested-election-questions-2011
i) Faces of the CCR: Taro Hashimoto, CCR Youth Network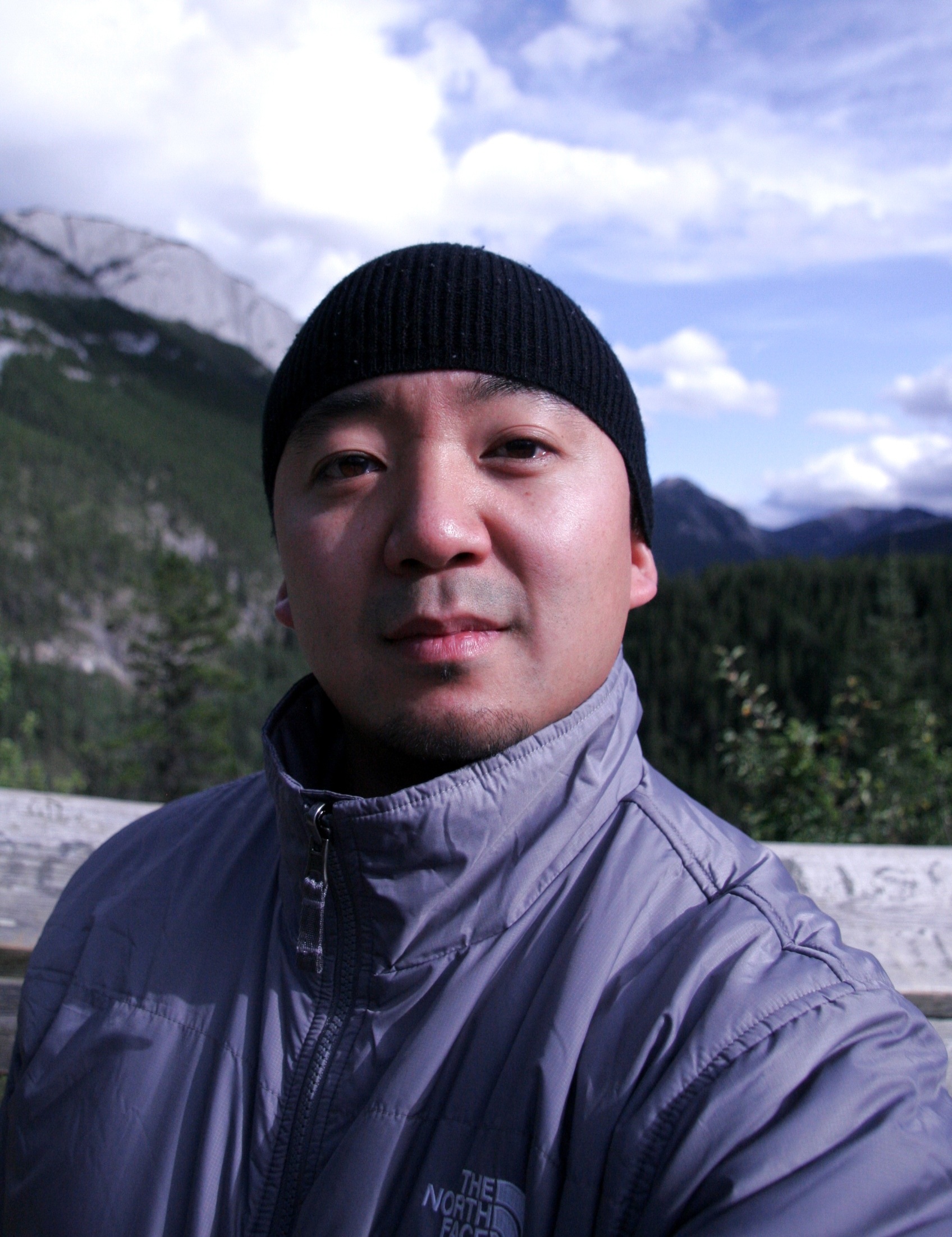 Taro Hashimoto currently works with an aboriginal arts organization in Edmonton, Alberta and has been working with refugee youth in various community programs for the past 8 years.  He is connected to several local and regional committees and initiatives working for the success and well-being of refugee and immigrant youth, as well as all youth in the community.
Taro has become an advocate for newcomer youth with difficulties arising from lost or stolen identification after seeing top students, young mothers, parentless youth and young men shut out of schools, employment opportunities, daycare support, disability support and other public programs. "I always thought that other youth settlement workers must be seeing this too! When I heard some community workers mention it, I was quick to speak up and found many stories and similar situations were out there."
What exactly is at stake? When newcomer youth lose or have incorrect identity documents (for example, a wrong date-of-birth or an incorrectly spelled name), they are often stuck in a long, complicated and costly process to replace or correct their identity documents. This is especially true for those who are not supported by family or guardians, and who are trying to establish their independence and self-reliance. Without proper documents, some youth have not been able to go to school due to registration or funding requirements, while others have not been able to set up a bank account or arrange living accommodation. The danger is that this may lead to youth becoming transient, suffering mental health challenges, or even resorting to crime or other risky behaviours.
What can you do? If you or someone you know has had a problem because of lost or incorrect identity documents, please send an email to: youthID@ccrweb.ca to share what you know.  This will help us to learn more about the nature and extent of the problem, and hopefully to find solutions.
According to Taro, "Even just talking about the issue with youth and frontline workers helps to raise awareness.  Why not start a local dialogue by asking the question: 'Do you know how not having the correct identity documents can ruin the life of newcomer youth?' Hopefully, we can make things easier for everyone.  Ultimately, it means that many newcomer youth can become more active, more successful and thrive."
For more information about newcomer youth and ID issues or about other CCR Youth Network campaigns, check out the campaign discussion board at: http://forum.ccrweb.ca
-----
Looking for other ways to stay in touch with the CCR and refugee and immigration issues?  Subscribe to receive updates from the CCR on Twitter and Facebook:
To join the CCR on Facebook: http://www.facebook.com/ccrweb
To follow the CCR on Twitter: http://twitter.com/ccrweb
To view CCR videos on YouTube: http://www.youtube.com/ccrwebvideos