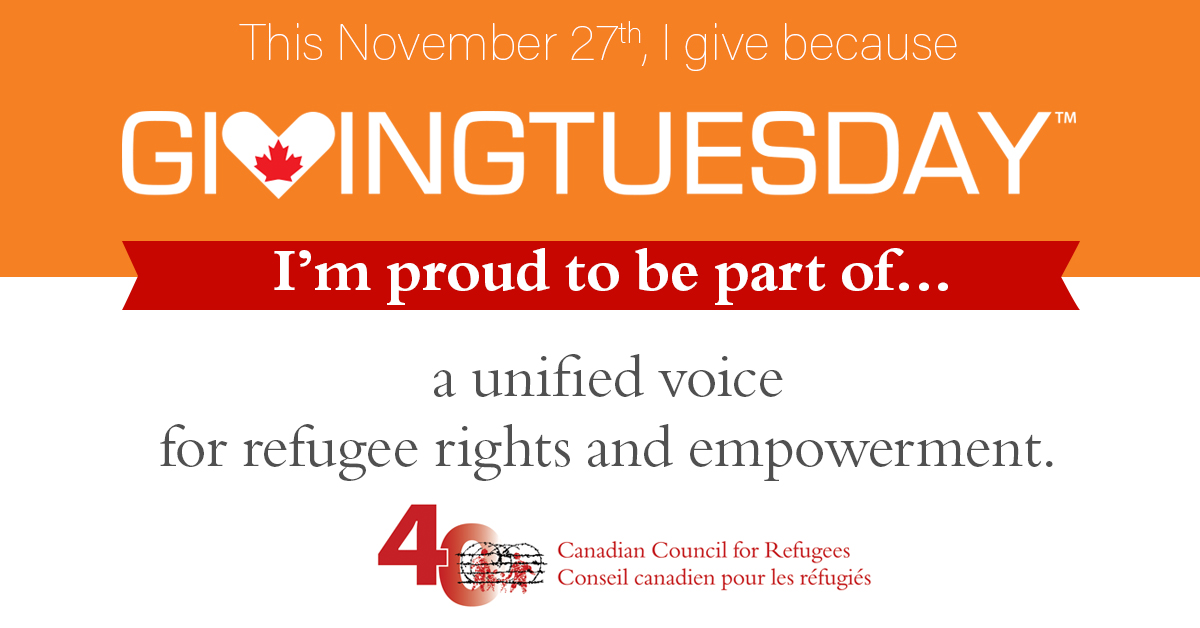 This year marks the CCR's 40th anniversary: we would like to take this opportunity to say thank you for your ongoing support and for being part of our work to protect refugees and to build a welcoming home for newcomers in Canada.
This 27 November on Giving Tuesday, please help us end this milestone year with a special gift to the CCR to show your support for refugees and other vulnerable migrants.
For some highlights from our 40-year history, please visit: http://ccrweb.ca/en/40-years
Thank you so much for your generosity!