Venue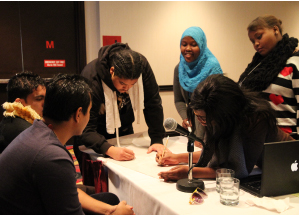 The CCR International Refugee Rights Conference will take place at York University, Toronto, Canada.
Accommodation
Participants must make their own reservations.
York University
A limited number of rooms have been reserved for booking at York University's residences. The recently-renovated Tatham Residence is a traditional dormitory building. Each floor here has a mix of single and double rooms, and five private washrooms for use of all occupants on the floor. Images and sample floor plans can be found here.
For information about rates and to reserve a room at Tatham Residence, click here.
Downtown
The CCR has reserved a block of single and double rooms at University of Toronto's Chestnut Residence which is centrally located in downtown Toronto, for participants who prefer to stay downtown. The residence is on the subway line, and is about 40 minutes from the York University conference location via public transit. All rooms are private with ensuite washroom, linen and towels are provided. Housekeeping services the rooms weekly. Complimentary wifi is included. Find out more about the residence: www.chestnut.utoronto.ca/home/summer/
Single and double rooms each cost $119/night + HST and include a full buffet breakfast. The block will only be held until April 30, so reservations must be made by that date to receive the reduced rate.
Reservations can be made by emailing frontdesk.chestnut@utoronto.ca or by calling 416-977-0707, ext. 0 and referring to the International Refugee Rights Conference to get the discounted rate. Cancellation policy is 48 hours in advance and a credit card number will be required to hold the space.