**Meet with your MP about Migrant Workers' Rights**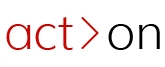 Join the CCR and other allies in raising awareness about the lack of protections for migrant workers and their rights in Canada.
Talk to your MP about how the recent changes to the Temporary Foreign Worker Program don't really advance the cause of protecting migrant workers' rights at all, and in fact only further entrench the two-tier, unequal system created by a revolving door of temporary migrant workers.
For tips on how to plan a meeting with your MP, see the Tips for Meeting with Your MP about the TFWP and take copies of the awareness-raising documents available on the campaign page.